If you've been thinking of breaking into the restaurant industry by purchasing a Mexican franchise, you're on the right track! Americans love Mexican food now more than ever and are interested in exploring diverse options. Baja Fresh® stands out from other Mexican franchises because we don't offer the greasy, cheese-laden menu that many other restaurants rely on. Instead, our menu features fresh and flavorful entrees inspired by the cuisine of Baja California. If you're thinking of purchasing a Mexican franchise, take a look at a few of the most frequently asked questions we receive to learn more about what we have to offer.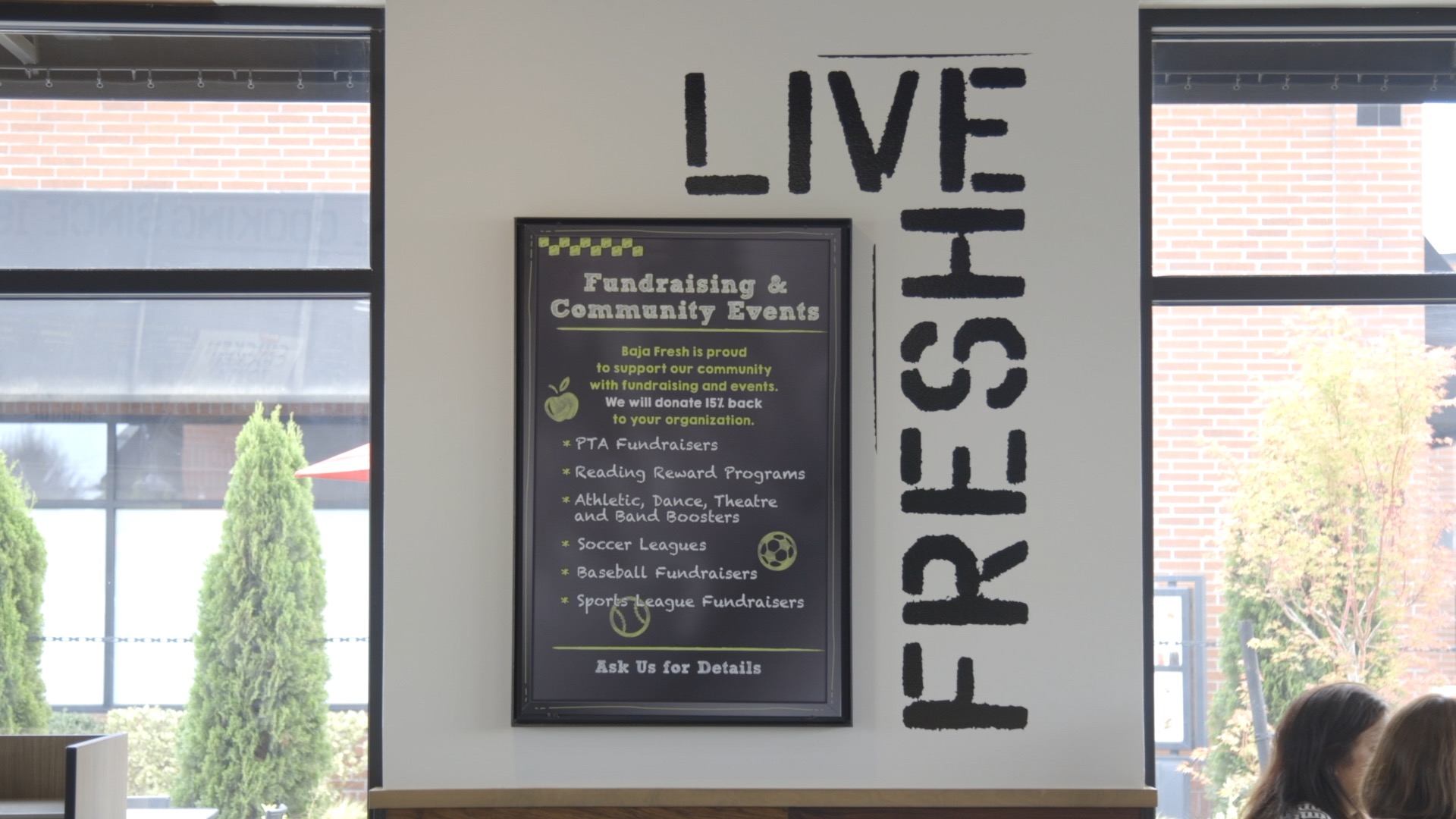 How Does Freshness Factor into Your Business Model?
Freshness is so important to us that it's a part of our brand name! Our motto ("Eat Well. Live Fresh.®") is a reminder to our franchisees and customers alike that freshness comes first at our franchisees' restaurants. We incorporate this principle into everything we do, from the vendors we partner with to our methods of preparation. Restaurants don't even have microwaves, can openers, or freezers! Instead, all of our ingredients are received and prepared fresh on a regular basis. Baja Fresh was founded on this principle when our brand's founders grew tired of the processed and stale fast casual options in their community. We've found that customers are happy to pay a little bit more to enjoy the high-quality menu we've developed over more than twenty years in business.
Do I Need Restaurant Experience to Buy a Baja Fresh Mexican Franchise?
Because the restaurants offer a full menu of Baja-inspired favorites prepared from scratch, some restaurant experience is preferred. However, we evaluate our franchisees on an individual basis. If you have experience in management, sales, or customer service, you just might possess the right skills to run one of our Mexican franchises.
How Much Does It Cost to Purchase a Baja Fresh Franchise?
An investment in a Baja Fresh franchise starts at around $224,450 and increases depending on the location and concept you choose. This figure includes just about everything you need to get started, from your initial franchise fee, to your lease, and even the cost of inventory. Best of all, with our guidance, you can rest assured that your investment will be used efficiently.
What Kind of Training and Support Can I Expect?
We want our franchisees to start their businesses off strong and to operate them with confidence. You'll take part in a comprehensive in-person training at our brand's headquarters in Scottsdale, Arizona. Through a combination of classroom and on-the-job training, you'll learn the policies and procedures involved in operating a Baja Fresh Mexican franchise. Of course, our guidance doesn't end with your initial training. We'll also work with you as you select a location, build-out your restaurant, plan your grand opening, and more! Also, we're available to answer questions and give you advice as you grow your business.
These are just a few reasons that Baja Fresh® stands out from other Mexican franchises. To learn more about what we look for in a franchisee, contact us today!
©2018 BF Properties, LLC All rights reserved. All other trademarks referenced are property of their respective owners. The information provided herein is for informational purposes only and is not intended as an offer to sell, or the solicitation of an offer to buy, a franchise; nor is it directed to the residents of any particular jurisdiction within the U.S. or elsewhere. The following states currently regulate the offer and sale of franchises: CA, HI, IL, IN, MD, MI, MN, NY, ND, RI, SD, VA, WA, and WI. If you are a resident of one of these states, or of a jurisdiction that has similar requirements, we will not offer you a franchise until we have completed the applicable registration or obtained the exemption from registration, and completed the applicable disclosure requirements. Regardless of what state you reside in, an offering can only be made by a franchise disclosure document.