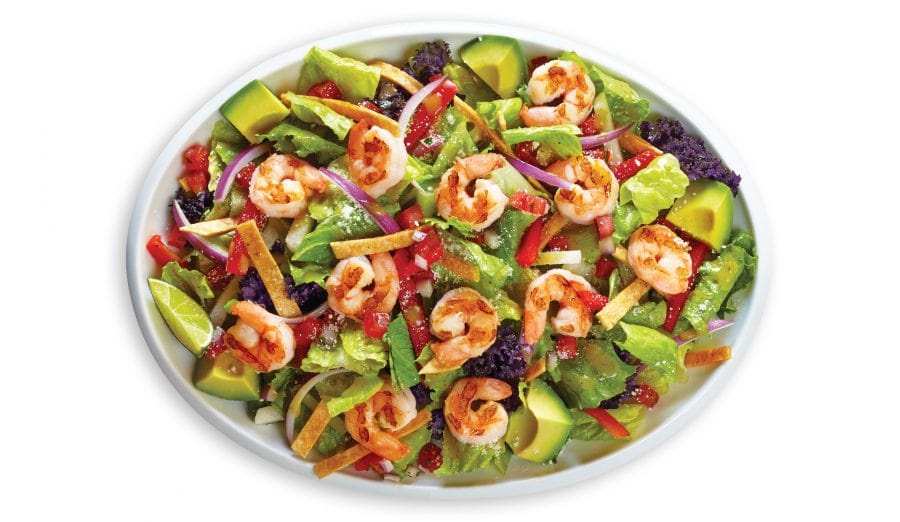 Joining the Baja Fresh Mexican food franchise means starting a business with a brand that has nearly 30 years of experience in delivering deliciously fresh food to guests. With hundreds of franchise locations in 27 states — along with two international restaurants — our franchise owners continue to stand as working proof of the Baja Fresh healthy food franchise concept.

Joining Baja Fresh isn't just about opening a taco franchise. As a Baja Fresh franchise owner, you become part of our brand's legacy. We take every taco seriously. Each burrito is stuffed with love. And every single guest who walks in your doors is greeted with a warm welcome and a hot grill just waiting for their order. If you're ready to consider what your life would be like as a Baja Fresh Mexican food franchise owner, read on about this incredible opportunity.
Specs and costs of a Baja Fresh taco franchise
Baja Fresh restaurants appeal to consumers ages 25 to 54 who are looking for a healthier and tastier alternative to fast food, served in a comfortable, convenient environment. The best locations are near high-end commercial centers, office plazas and densely residential areas. Our brand's traditional concept restaurant interiors usually range from about 1,800 to 3,000 square feet, and typically are complemented by an outdoor patio. The franchise fee for this concept is $50,000 and the estimated total initial investment is $357,560 to $750,040.
Within Baja Fresh's taco franchise program, investors also have the option of setting up a Baja Fresh Express store concept. These stores are set within venues such as college campuses, hotels, convention centers sports arenas, airports and theme parks. A Baja Fresh Express appeals to customers who are under time constraints and have few options for healthy food. At 800 to 1,200 square feet, they have a smaller footprint and feature a lower franchise fee, at $25,000. The estimated initial investment for a Baja Fresh Express restaurant is $230,450 to $614,950.
A Mexican food franchise with personalized support and training
Everything we do at Baja Fresh centers on serving up fresh, carefully prepared food to guests. That's why our franchisee training program is especially important to us. In addition to teaching franchise owners about all the aspects of operating a Baja Fresh location, we engage them deeply in learning about the brand's menu. Baja Fresh Executive Chef Chema Castellanos leads this portion of the training and — as the man responsible for just about everything on the menu — there's no better person to relate the intense passion we have for the quality of the dining experience at our brand's healthy food franchise restaurants.
Though they own and operate their own Mexican food franchise restaurant, Baja Fresh franchisees never feel alone in their daily business, and that's because they know they have the backing of our brand's franchise support team. Each Baja Fresh® taco franchise owner is supported by a field manager, who makes regular in-person visits to check in, help the owner to maintain brand standards, and ultimately be a guide for growing the business. This invaluable personalized support allows each franchise owner to voice his or her concerns and questions, with someone acting as their dedicated sounding board.
In addition to field support, Baja Fresh Mexican food franchise owners benefit from high-touch marketing support, bolstered by the strength of corporate operations. We provide pre-made marketing materials, and the internal creative services team works with franchise owners to develop messaging and create customized promotional materials for their taco franchise.
Launch into a fresh taco franchise today!
There's so much to know about owning your own Baja Fresh healthy food franchise. Contact us to learn more and start the process.
©2017 BF Properties L.L.C. All rights reserved. All other trademarks referenced are property of their respective owners. The information provided herein is for informational purposes only and is not intended as an offer to sell, or the solicitation of an offer to buy, a franchise; nor is it directed to the residents of any particular jurisdiction within the U.S. or elsewhere. The following states currently regulate the offer and sale of franchises: CA, HI, IL, IN, MD, MI, MN, NY, ND, RI, SD, VA, WA, and WI. If you are a resident of one of these states, or of a jurisdiction that has similar requirements, we will not offer you a franchise until we have completed the applicable registration or obtained the exemption from registration, and completed the applicable disclosure requirements. Regardless of what state you reside in, an offering can only be made by a franchise disclosure document.