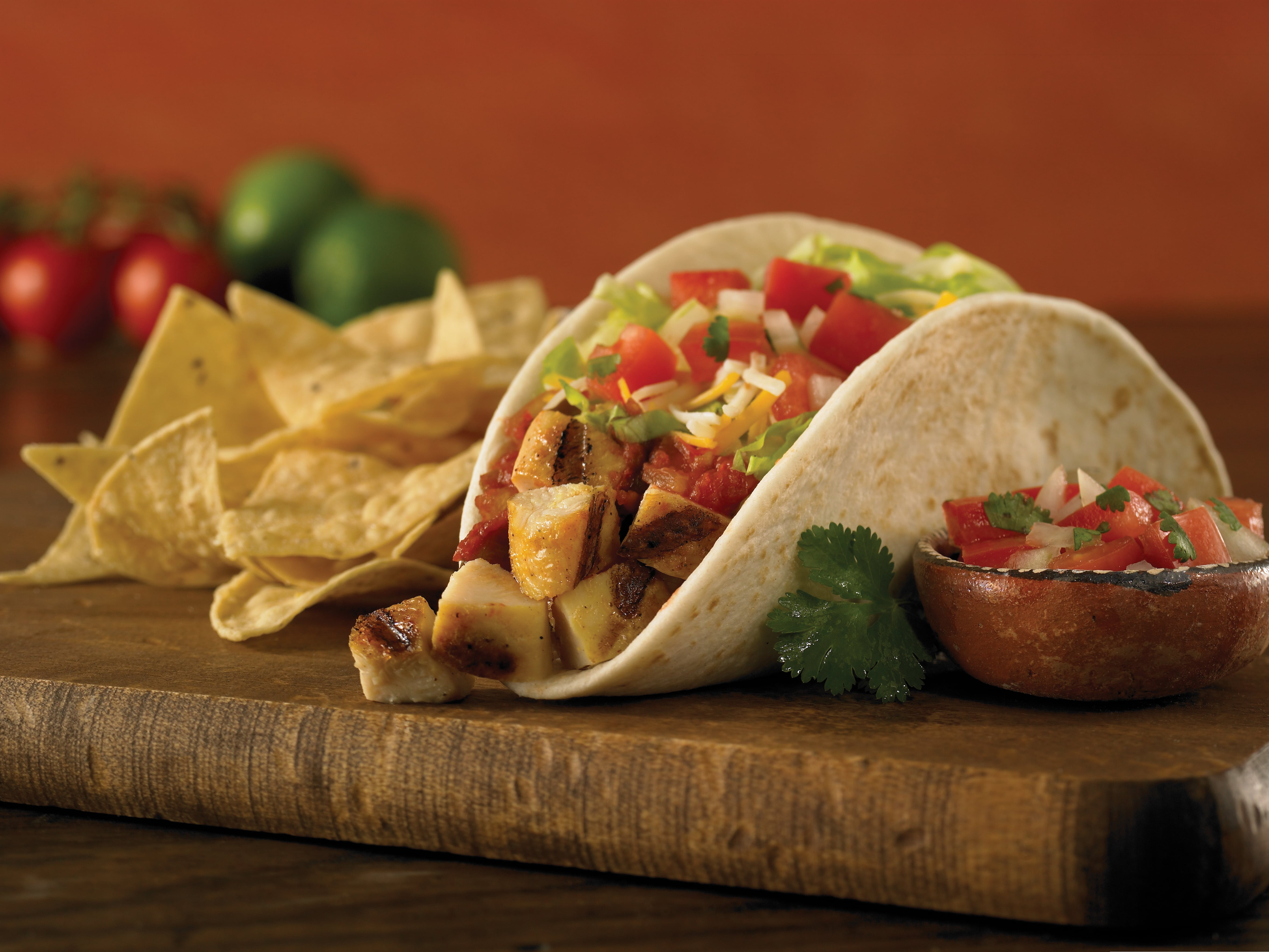 For the better part of 30 years, Baja Fresh has been offering people the opportunity to own a popular restaurant serving up healthy food through its Mexican food franchises. More than 200 Baja Fresh healthy food franchise owners in the U.S. and internationally uphold the highest standards of guest service and business excellence.

As the Baja Fresh network continues to grow, we continue to welcome new taco franchise owners to join us in the business of delivering delicious food and an excellent experience to guests. The best candidates for Baja Fresh Mexican food franchises are those who possess a high level of energy, who are intent on offering an outstanding guest experience and who will proudly serve up healthy tacos and more.
Baja Fresh taco franchise owners must be focused on the customer experience
Every step of the guest experience at a Baja Fresh Mexican food franchise reflects on our brand, so franchise owners must be committed to excellence every step of the way. The moment guests enter one of our brand's healthy food franchise restaurants, they are greeted by a staff member waiting at the counter to take their order and answer questions about the menu.
Once their order is recorded, the Baja Fresh staff begins to prepare their meal, searing meat fresh on the grill and loading up their dish with fresh vegetables. As their dish is prepared, guests make their way over to the salsa bar to make their selection of any of our three daily homemade salsas, as well as jalapenos, cilantro and other tasty toppings. It's important for this station to be impeccably clean and well stocked at all times.
After picking up their meal, guests relax in the clean and comfortable dining room. They can choose to sit in a family-style banquette or at the tech bar, where they can charge their devices and get some work or surfing done. It's this atmosphere and experience that makes Baja Fresh stand out among competitors, and our brand's  taco franchise owners carry out this customer philosophy every day.
Mexican food franchise owners should thrive in a high-volume environment
The model of the Baja Fresh Mexican food franchise rests on cooking up healthy, delicious food using fresh ingredients. We efficiently prepare each guest's meal to-order, to meet their need for great food served up quickly. Because of this service model, Baja Fresh taco franchise owners must be comfortable operating a high-volume business that requires a lot of energy. Especially during the lunch service, we seek to serve guests quickly, without ever skimping on the quality of our food or our preparation.
Baja Fresh wants investors who are excited about healthy food franchises
Baja Fresh continues to be popular for its incredibly fresh Mexican food. The thing is, the company has had this model since the start. While other restaurant concepts are just now popping up to serve healthy food to customers, Baja Fresh has been doing so for nearly three decades. Taco franchise owners within the Baja Fresh system are excited about cooking fresh meals for guests, balancing an approach to healthy food with a delicious dish, every time.
Ready to join Baja Fresh with a taco franchise?
If you're an investor who is motivated to join a high-volume Mexican food franchise, who also has a passion for offering guests healthier food options, contact us today about starting your own healthy food franchise with Baja Fresh!
©2017 BF Properties L.L.C. All rights reserved. All other trademarks referenced are property of their respective owners. The information provided herein is for informational purposes only and is not intended as an offer to sell, or the solicitation of an offer to buy, a franchise; nor is it directed to the residents of any particular jurisdiction within the U.S. or elsewhere. The following states currently regulate the offer and sale of franchises: CA, HI, IL, IN, MD, MI, MN, NY, ND, RI, SD, VA, WA, and WI. If you are a resident of one of these states, or of a jurisdiction that has similar requirements, we will not offer you a franchise until we have completed the applicable registration or obtained the exemption from registration, and completed the applicable disclosure requirements. Regardless of what state you reside in, an offering can only be made by a franchise disclosure document.