My Burrito Franchise Is Better Than Your Burrito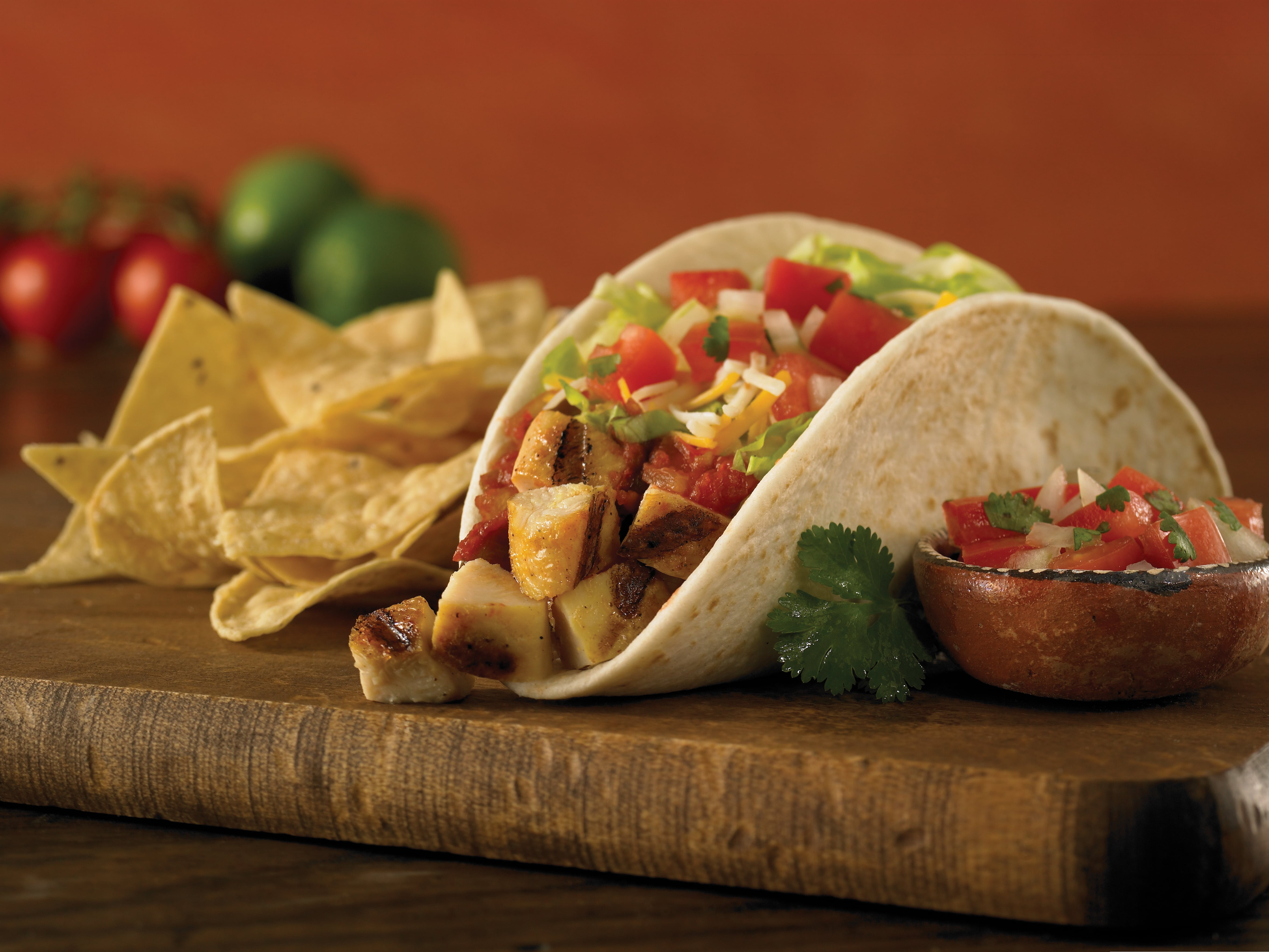 When it comes to QSR franchise opportunities, there are two ways an entrepreneur can go.
The first is to start with an established franchise that has a built-in market. Customers are loyal and already know about the product, which is obviously a huge benefit when trying to build a business. The second way is to start with a newly introduced brand and hope that demand grows. The risk tradeoff is typically a smaller price tag on the new franchise.
Baja Fresh® doesn't work that way. We believe in attracting quality franchisees rather than prioritizing how we make money up front. With the lowest starting cost for an established Mexican food franchise on the market, we offer the best of both worlds: proven demand at an affordable price for you to start your business.
Top Sellers in the Burrito Franchise Market
Our food is the reason customers are wild about Baja Fresh. First, our flame-grilled tortillas give every order that kick of flavor that sets us apart from another Mexican food franchise.
Next, we add freshly prepared, quality meats, produce, and unique salsas for bold flavor. In the franchisees restaurants you won't find any freezers, can openers, or microwaves. Everything is made Baja Fresh.
Chances are, you've heard about the top sellers. Loyal customers order our namesake menu items more than anything else. For instance, the Baja Burrito is meat, melted jack cheese, fresh hand-made guacamole, and pico de gallo wrapped in a warm flour tortilla. The Original Baja Tacos are warm and soft grilled corn tortillas filled with meat and topped with freshly made salsa, onions, and cilantro. The most popular filling is fire-grilled, all white meat chicken. We also offer savory pork carnitas, tender steak, wild caught wahoo, fire-grilled shrimp, and roasted veggies for vegetarians.
The intense popularity of the Baja Burrito and the Baja Tacos increase the viability of this investment opportunity because there is an established demand for an existing product.
Baja Fresh Franchise Philosophy
Baja Fresh is more than your average QSR franchise opportunities. Our brand lives by the philosophy "Eat Well. Live Fresh.®" We focus on fresh ingredients without resorting to fillers or cutting corners. We provide nutritional information on all our menu items because we care about your customers. We are not ashamed for them to know exactly what they're eating.
Our franchisees restaurants make food fresh so that entrepreneurs can be confident serving—and eating—in the restaurant. For potential investors concerned about wellness, Baja Fresh is the kind of QSR franchise that fits their healthier lifestyle, and their customer's.
Furthermore, eating well is a priority for patrons as well as potential investors who are in the market for a QSR franchise. In 2016, 44 % of Americans ate at a fast food restaurant once a week. Another survey conducted the same year found that 76% of Americans claim they are trying to eat healthier at restaurants than they did two years ago.
Thanks to our brand's philosophy, our franchisees are poised to grow in market share compared with other Mexican food franchises. Though it's a state of mind for us, freshness and quality ingredients also make good business sense.
With a low cost to acquire this investment opportunity, popular and recognizable menu items that anchor our franchisees in the market, and a focus on freshness, Baja Fresh is a great option for business owners who want to create a business focused on quality and wellness.
To learn more about a Baja Fresh Mexican food franchise contact us today.
©2018 BF Properties, LLC All rights reserved. All other trademarks referenced are property of their respective owners. The information provided herein is for informational purposes only and is not intended as an offer to sell, or the solicitation of an offer to buy, a franchise; nor is it directed to the residents of any particular jurisdiction within the U.S. or elsewhere. The following states currently regulate the offer and sale of franchises: CA, HI, IL, IN, MD, MI, MN, NY, ND, RI, SD, VA, WA, and WI. If you are a resident of one of these states, or of a jurisdiction that has similar requirements, we will not offer you a franchise until we have completed the applicable registration or obtained the exemption from registration, and completed the applicable disclosure requirements. Regardless of what state you reside in, an offering can only be made by a franchise disclosure document.