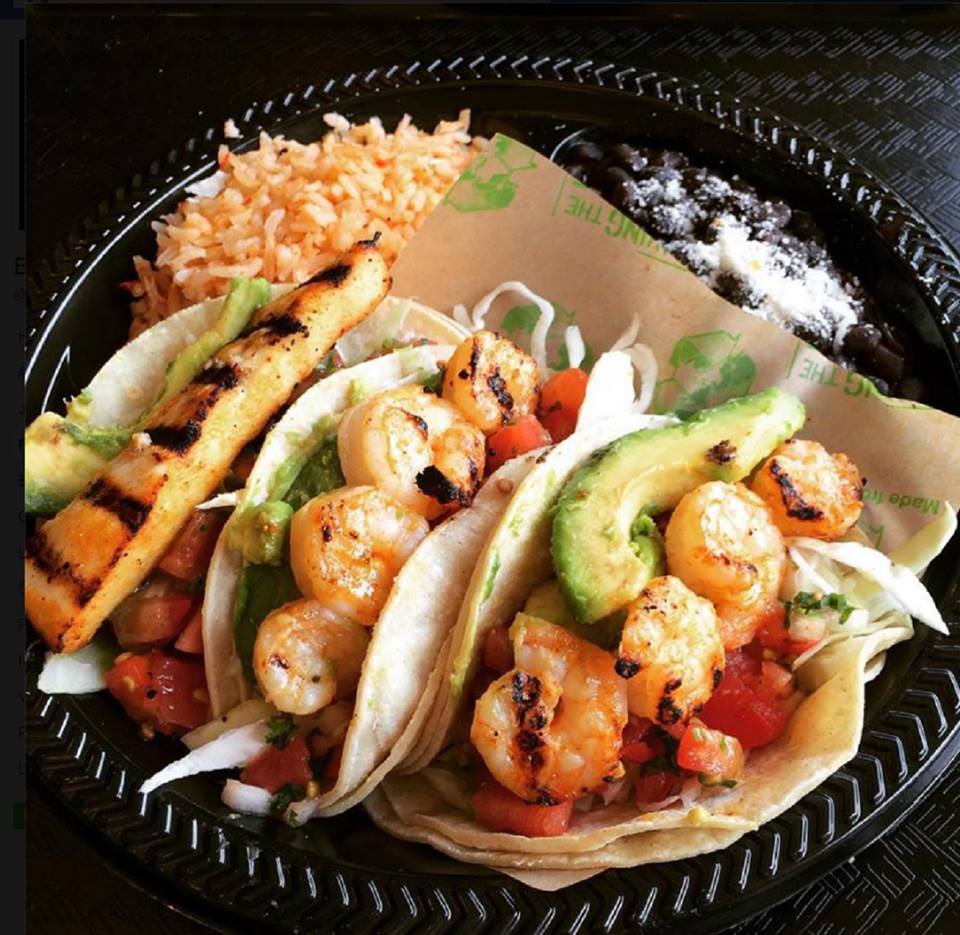 For those who have always dreamed of owning their own restaurant, now is the time to get involved with a brand that truly stands out from the rest. With more than 25 years in business, Baja Fresh has been around longer than most fast-casual Mexican restaurants. That longevity is just one reason our taco franchise is the best in the business.
It's not only our experience in the industry that makes us the best taco franchise. Our cuisine is made from the highest quality ingredients and robust menu help to entice customers. We also support our hard-working franchisees and give them opportunities for growth in the Mexican QSR industry.
Fresh Ingredients in a Fast-Casual Setting
We like to say that we live fresh, and that appeals to the marketplace. Consumers are becoming more and more health-conscious as many recognize the downside of eating too many processed foods — many of which overuse salt, sugar, and artificial ingredients. Fresh is the name of the game in the restaurant industry today. Our brand's commitment to serving fresh ingredients in bright, clean environments keeps customers coming back week after week.
Support for Our Taco Franchises
Many of our company's franchisees have had prior experience in the restaurant industry. But this doesn't mean they have to have everything figured out before they sign a franchise agreement. The brand is prepared to help them along the way. We have a training period of 6 to 8 weeks for all new restaurant managers. We'll put a team on-site before a location opens to help ensure your employees have all their bases covered. This type of support is tough for franchisees to find with other taco chains. It's just one more reason why Baja Fresh is the best taco franchise.
Growth Opportunities in the QSR Marketplace
Mexican restaurants, including taco franchises, are at the forefront of a positive trend in the QSR industry. Fast-casual Mexican franchises and other restaurants are slated to grow significantly over the next five years. This means there are more opportunities for franchisees today than ever before. We have locations in 27 states, in addition to Dubai and Singapore. New markets are opening up all over the country, and franchisees from coast to coast can now get in on the action.
Fresh ingredients. Franchisee support. Growth in the market. Those are just three reasons why you should consider our brand's taco franchise opportunity. Contact us today to discuss these benefits and more!
©2017 BF Properties L.L.C. All rights reserved. All other trademarks referenced are property of their respective owners. The information provided herein is for informational purposes only and is not intended as an offer to sell, or the solicitation of an offer to buy, a franchise; nor is it directed to the residents of any particular jurisdiction within the U.S. or elsewhere. The following states currently regulate the offer and sale of franchises: CA, HI, IL, IN, MD, MI, MN, NY, ND, RI, SD, VA, WA, and WI. If you are a resident of one of these states, or of a jurisdiction that has similar requirements, we will not offer you a franchise until we have completed the applicable registration or obtained the exemption from registration, and completed the applicable disclosure requirements. Regardless of what state you reside in, an offering can only be made by a franchise disclosure document.