The Baja Fresh® franchise brand has been around for decades, and we've spent that time building up a reputation for high-quality, fresh Baja-inspired food among customers. If you're thinking of breaking into the restaurant industry, purchasing a Baja Fresh franchise is a great way to go about it. If you're still getting to know our brand, take a few minutes to review this list of interesting facts. You might find yourself surprised by our history and experience!
Our Brand's Founders Wanted Something Better
Baja Fresh was born out of frustration at the lack of high-quality fast-casual dining. Our brand's founders loved the convenience of being able to grab a quick meal on the go but were frustrated that most of the offerings in their area were made up of heavily-processed ingredients. Menus relied on extra grease and cheese to add flavor rather than healthy and natural ingredients. They aspired to create something better for consumers, and the Baja Fresh franchise brand was born!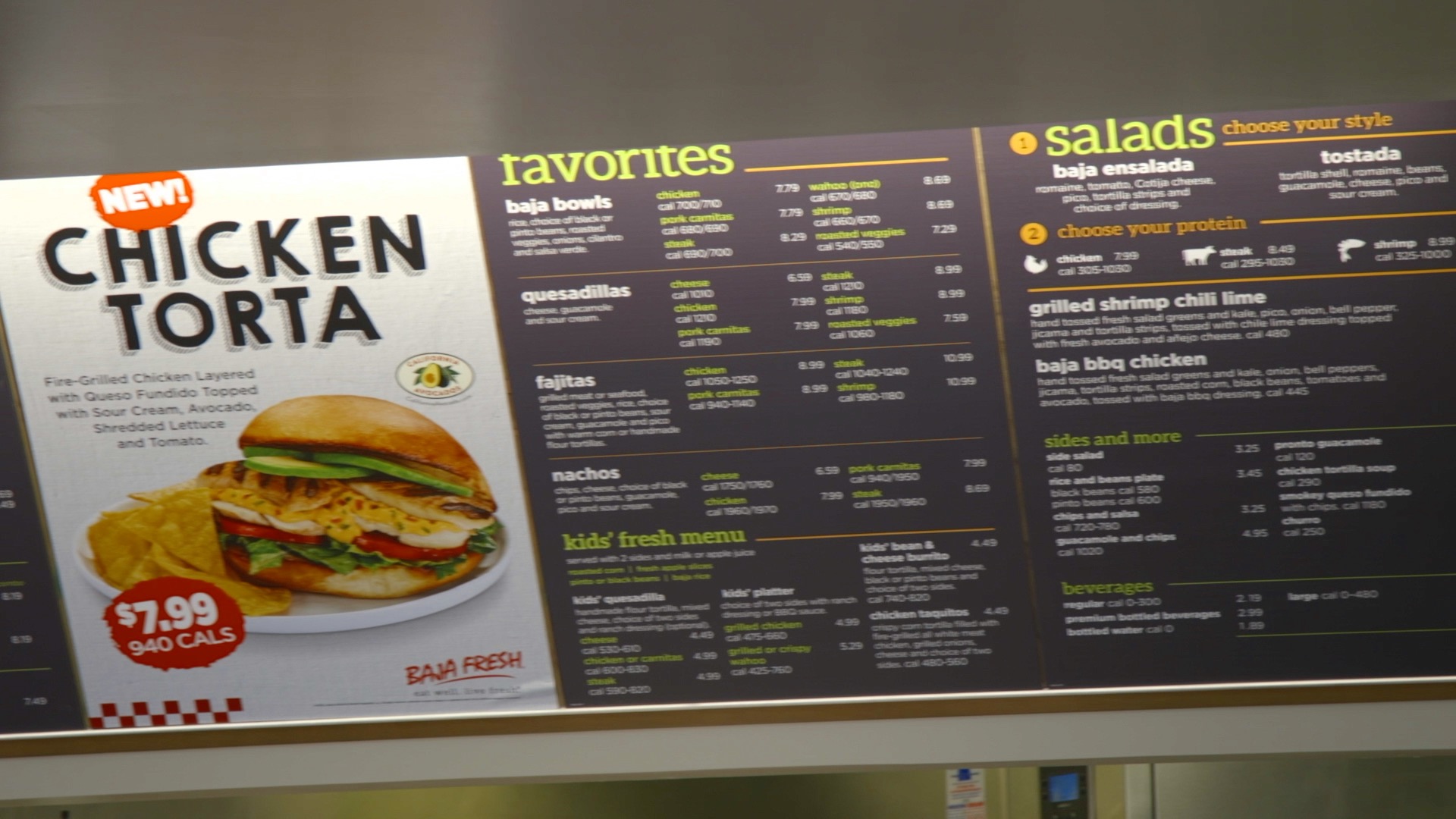 We Take Extreme Measures to Help Ensure Freshness
Many restaurants rely on frozen, canned, or processed ingredients because they are cheaper and easier to prepare. At Baja Fresh, we never cut corners when it comes to the freshness of our ingredients. Stop into one of the restaurants and you can taste the difference for yourself! We've searched high and low to find the very best vendors who keep our Baja Fresh franchises stocked with fresh (never frozen) meats, fish, and vegetables. We've streamlined our preparation methods to eliminate waste and help ensure that customers always have the best experience. Restaurants don't even have can openers, microwaves, or freezers!
We Offer a Unique Menu
The Mexican food genre has grown increasingly popular in the United States. There are countless restaurants that offer traditional takes on Mexican classics like refried beans, tacos, and burritos. However, many of these restaurants rely on fatty processed ingredients, leading to relatively homogenous offerings. However, Baja Fresh franchises stand out. We serve Baja-inspired cuisine, meaning creative new takes on favorite dishes. While we still offer old standbys like chicken, beef, and pork; we shake things up by having dishes made with shrimp, wahoo, and fresh veggies. We also offer proprietary dishes like Baja Bowls that can only be found in our franchisees' restaurants. Customers will be delighted not just by our unique menu, but also by the fresh ingredients that lead to great-tasting meals every time.
Our Franchisees Expand Our Baja Fresh Franchise Brand
We made the decision long ago to franchise our brand, giving investors everywhere the opportunity to capitalize on our unique concept. As Baja Fresh has grown over the years, our franchisees have led the charge, helping us to expand our brand to 27 states, Dubai, and Singapore! The fact that our brand has historically thrived is a testament to the strong relationships we've developed with our franchisees. We want the experience of owning and operating a Baja Fresh® franchise to be as simple as possible, and we've developed a number of training and support resources to that end. We understand that your growth is our brand's growth, and we're dedicated to supporting you as you grow your business.
These are just a few interesting facts about the Baja Fresh franchise brand. To learn more about what we have to offer franchisees, check out our website!
©2018 BF Properties, LLC All rights reserved. All other trademarks referenced are property of their respective owners. The information provided herein is for informational purposes only and is not intended as an offer to sell, or the solicitation of an offer to buy, a franchise; nor is it directed to the residents of any particular jurisdiction within the U.S. or elsewhere. The following states currently regulate the offer and sale of franchises: CA, HI, IL, IN, MD, MI, MN, NY, ND, RI, SD, VA, WA, and WI. If you are a resident of one of these states, or of a jurisdiction that has similar requirements, we will not offer you a franchise until we have completed the applicable registration or obtained the exemption from registration, and completed the applicable disclosure requirements. Regardless of what state you reside in, an offering can only be made by a franchise disclosure document.