What is the Baja Fresh Franchise Investment?
Investing in a franchise can be a life-changing decision, one that holds the promise of entrepreneurial and financial growth. Among the multitude of franchise opportunities available, the Baja Fresh Mexican food franchise stands as a tantalizing choice. Dive deep into the Baja Fresh franchise investment, providing an insightful examination of the costs, franchise models, and benefits that make it a compelling venture for aspiring entrepreneurs.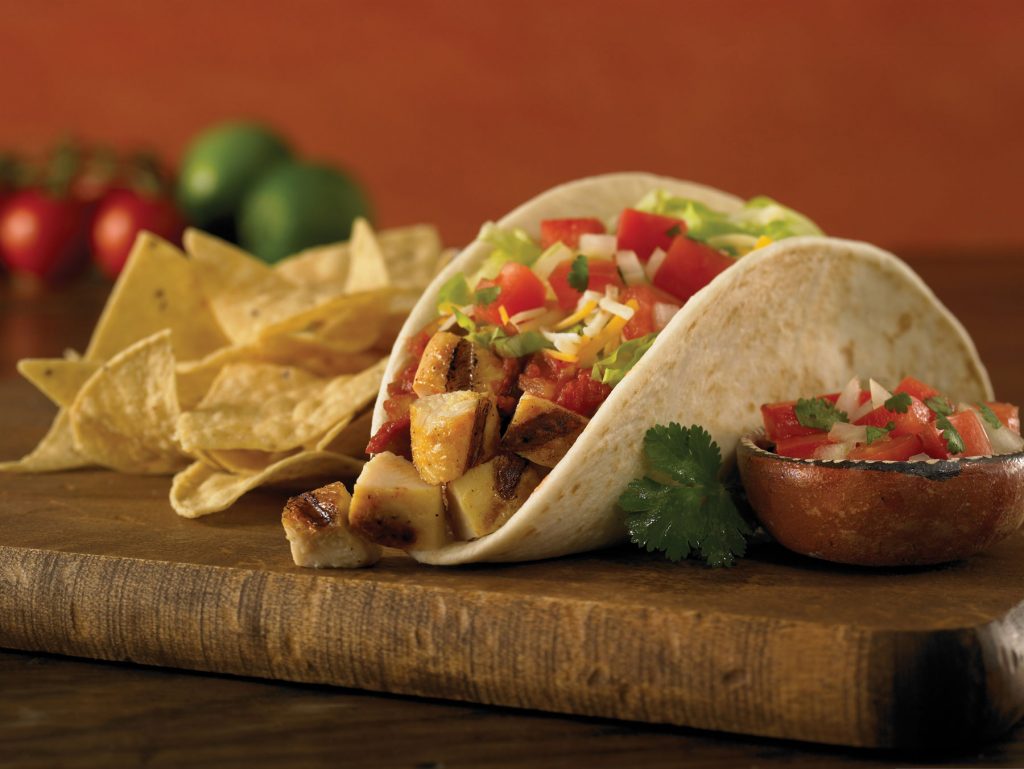 The Baja Fresh Franchise Investment
The Baja Fresh franchise opportunity offers aspiring entrepreneurs a chance to own and operate a dynamic and well-respected Mexican food restaurant under the iconic Baja Fresh brand. With a commitment to freshness, quality ingredients, and authentic flavors, Baja Fresh has redefined the fast-casual dining experience. Franchisees benefit from a proven business model, comprehensive support, and the opportunity to provide customers with a memorable and delicious taste of Mexico. The Baja Fresh franchise opportunity represents a flavorful journey into the thriving world of fast-casual Mexican cuisine.
Cost to Franchise
Investing in a Baja Fresh franchise is not just an opportunity to join a renowned brand in the fast-casual dining industry, it's also a commitment that comes with specific startup costs. These costs can vary depending on the type of franchise model you choose, and various factors like location, size, and leasehold improvements.
In both Baja Fresh franchise models, franchisees can rest assured that their investment goes toward establishing a thriving Baja Fresh franchise with the potential for strong returns, backed by a brand committed to freshness, authenticity, and a stellar reputation in the fast-casual dining industry.
The Choice Is Yours: Single Restaurant or Express Model?
Baja Fresh offers a unique opportunity to choose the franchise model that aligns with your vision and resources:
Single Restaurant Model: If you're looking to own and operate a full-scale restaurant, the single restaurant model offers a robust and proven business model. It's ideal for entrepreneurs seeking to establish a prominent presence within their community and provide a complete Baja Fresh dining experience. Startup costs for a single restaurant model can range from $310,310 to $1,071,190, depending on factors like location, size, and leasehold improvements. These costs cover everything from leasehold improvements and equipment to initial marketing expenses.
Express Model: For a more cost-effective and streamlined approach, the Express model allows you to set up shop in high-traffic, non-traditional locations like schools, airports, and shopping malls. This model is an excellent choice for those who want to tap into the Baja Fresh brand, while benefiting from a smaller footprint and lower startup costs. Startup costs for an Express model typically range from $202,200 to $717,450. This model capitalizes on the efficiency of a smaller footprint, while maintaining the renowned Baja Fresh quality and flavor.
Franchise Support
Investing in a Baja Fresh franchise not only grants you the rights to a beloved and well-established brand, but also provides access to a robust and multifaceted support system. Baja Fresh understands that the future of our franchisees is a cornerstone of the brand's overall growth. That's why, backed by decades of experience, Baja Fresh and franchisor, Kahala Brands™, are dedicated to offering comprehensive support at every stage of your entrepreneurial journey.
With an extensive background in supporting restaurant entrepreneurs, Kahala Brands brings invaluable expertise to Baja Fresh franchise owners. They assist franchisees in site selection, aiding in the crucial decision of where to establish your Baja Fresh restaurant for optimal growth. Furthermore, Kahala Brands provides training programs that ensure franchisees and their staff are well-prepared to maintain the high standards of quality and service that Baja Fresh is known for. Marketing strategies are another key area of support, helping franchisees create effective local campaigns, while also contributing to a national marketing fund that drives brand-wide initiatives. With Kahala Brands' decades of experience and Baja Fresh's commitment to excellence, franchisees can confidently navigate the competitive world of fast-casual dining with the assurance of a strong support system behind them.
Learn More about Baja Fresh Franchise
Investing in a Baja Fresh Mexican food franchise is an opportunity to embark on a flavorful journey in the world of entrepreneurship. With various franchise models to choose from, accommodating a range of budgets and aspirations, Baja Fresh provides a pathway to business ownership that aligns with your goals. Whether you opt for the traditional single restaurant model or the innovative Express model, you're joining a brand committed to freshness, quality, and customer satisfaction. With comprehensive support and a well-established brand, the Baja Fresh franchise investment is not just a business venture, it's a recipe for growth in the thriving world of fast-casual dining.
Learn more about the Baja Fresh franchise opportunity here. If you're ready to start a conversation with our franchise team about investing in your own Baja Fresh franchise, fill out our form here. We look forward to hearing from you!