Unveiling Our Exceptional Franchise Support
Starting your own business is an exciting venture, but it can be daunting, especially in the competitive world of restaurants. One of the most important aspects to consider is the franchise support you'll receive—the quality and extent of a franchisor's support has a far-reaching impact on the growth of your business as a franchisee. For the best chances of a thriving business, choose a brand that can offer you robust support so that you can operate confidently and effectively.
If you haven't already, it's time to consider Baja Fresh franchise! We're offering franchise opportunities with a comprehensive support system that empowers entrepreneurs to flourish. Our partnership with Kahala Brands™, robust training programs, strategic purchasing assistance, and a tight-knit network of like-minded franchisees are just a few of the many ways we're redefining franchise support. Let's discuss why Baja Fresh should be your top choice for a business venture that truly has your back.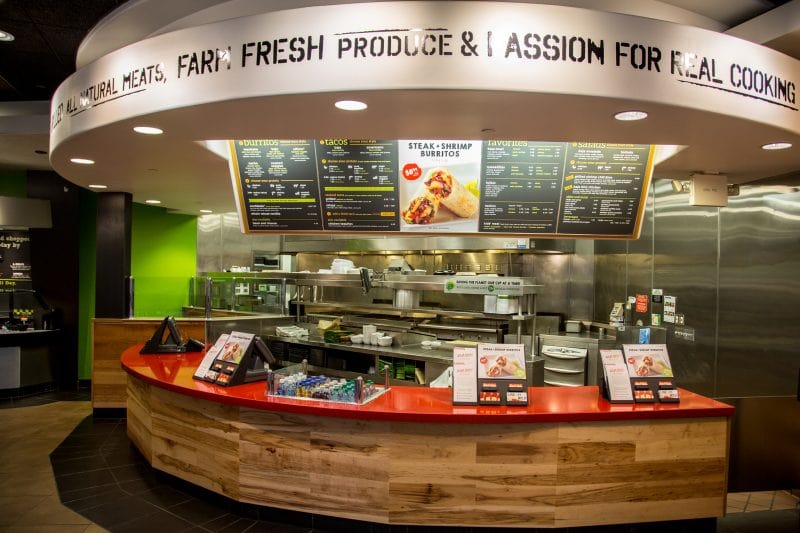 Backed by the Powerful Support of Kahala Brands
At Baja Fresh, we understand that a strong foundation is essential for future growth. That's why we're proud to be supported by franchisor Kahala Brands, a powerhouse in the QSR franchise world. This partnership ensures that you, as a franchise owner, have access to an extensive pool of knowledge and resources. See the numerous advantages you gain by franchising with Baja Fresh:
Comprehensive Training and Ongoing Support
Launching and managing a restaurant is a complex task, but it doesn't have to be overwhelming. Our franchise support begins with comprehensive training programs designed to equip you with the skills and knowledge you need. From efficient restaurant operations to menu preparation and bookkeeping, we cover every aspect of running a thriving Baja Fresh franchise. Our goal is to ensure that you start your venture with confidence and competence.
We're not just here for the launch, we're here for the long haul. Baja Fresh offers continuous support throughout your journey as a franchise owner. Whenever you need guidance, have questions, or face challenges, our experienced team is ready to assist. We're committed to your development as a leader, and our ongoing support is a testament to that commitment.
Marketing Savvy and Franchisee Network
Effective marketing is essential in today's competitive landscape. We understand the importance of promoting your franchise, and we're here to help. Our franchise support includes marketing assistance that covers a wide range of strategies, from local promotions to digital campaigns. We provide you with the tools and guidance to effectively connect with your community and establish a strong brand presence.
Building a business can be isolating, but not with Baja Fresh. Our franchise network is a closely-knit community of like-minded individuals who share experiences, insights, and best practices. This network is more than a mere resource, it's your extended family, ready to offer support and camaraderie. Together, we expand, evolve, and celebrate each other's achievements.
Purchasing Assistance and Vendor Relationships
In the restaurant industry, managing inventory costs can make or break your business. Baja Fresh has forged strong relationships with trusted vendors over the years. This translates into significant cost savings for our franchise owners. From line-caught fish to farm-fresh meats and vegetables, we've secured favorable pricing that directly benefits you. By mitigating the cost burden, we help you maintain healthier profit margins and a more sustainable bottom line.
Quality is at the heart of everything we do at Baja Fresh. Our strategic vendor relationships not only provide cost advantages, but also ensure that you consistently receive top-notch ingredients. Fresh ingredients are the building blocks of our menu, and our partnerships guarantee that you serve nothing but the best to your customers. With Baja Fresh, quality is never compromised.
Join the Baja Fresh Franchise Family
Ready to embark on an entrepreneurial journey with a partner that truly cares about the wellbeing of your business? Baja Fresh offers not only a franchise opportunity, but a franchise family that's dedicated to your growth. Discover why Baja Fresh is the ultimate choice for entrepreneurs seeking a thriving business with unparalleled support. Learn more about the Baja Fresh franchise opportunity here.
When you're ready to start a conversation about whether Baja Fresh is the right franchise for you, fill out our inquiry form here. Our franchise team is eager to guide you through the process and help you take the first steps toward owning a Baja Fresh franchise. Let's embark on this exciting journey together. Join Baja Fresh, where support, excellence, and a vibrant community await.