COVID Has Consumers Changing Their Priorities
While the COVID-19 pandemic was no doubt difficult for the restaurant industry, it also offered insights into what consumers want and expect out of the food service industry, and how their needs and lifestyles have changed with respect to their diets. During the pandemic, fast food delivery and pizza sales were at all-time highs, but now that shutdowns are over and restrictions largely lifted, the consumer mindset has shifted to prioritize health above all.
In an on-the-go culture, convenience has often been placed first and foremost when consumers choose where to dine out. But research shows the pandemic shed new light on the importance of health, wellbeing, and the role diet plays in both. As a result, consumers – especially of the younger generations – are now seeking dining establishments that are not just fast, affordable and convenient to accommodate their busy lifestyles, but also have menu options that are healthy and inclusive, and made with fresh, real ingredients.
This change in the consumer mindset is great news for health food franchises, which are poised to see a major surge in 2023. Brands that embrace whole foods and accommodate needs like gluten-free, low-carb, and plant-based diets are expected to take off in the year ahead, as consumers increasingly make more nutritious choices at mealtimes and put health first.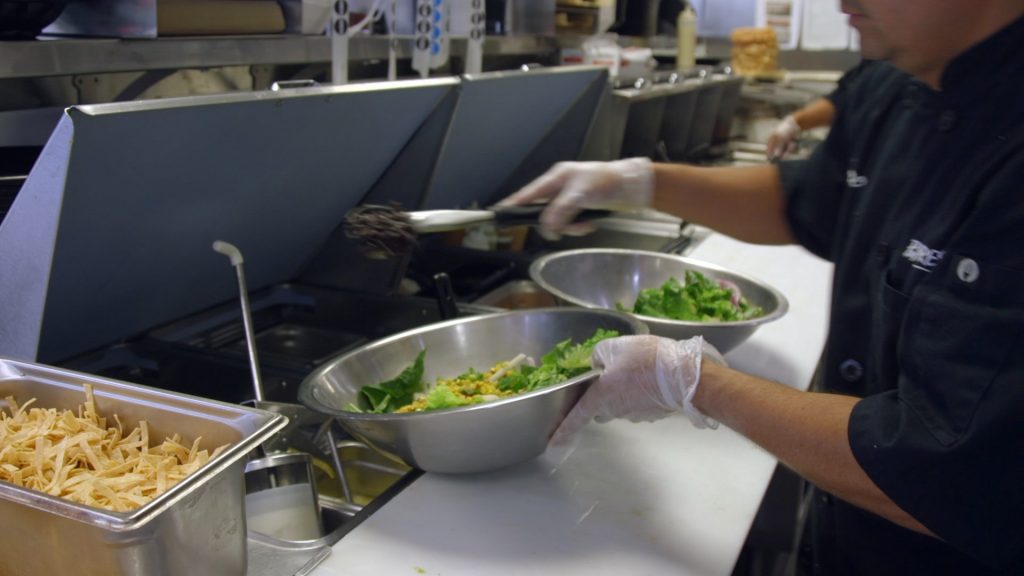 Why Baja Fresh is at the Top Of Healthy Food Franchises
Baja Fresh is one of the leading brands among healthier food franchises. With a recognizable brand name built over the course of three decades, a business philosophy that values fresh food made in-house without pre-packaged ingredients, national buying power, and a menu that appeals to an increasingly health-conscious public, Baja Fresh can be a prime opportunity to invest in the burgeoning healthy fast casual restaurant industry.
See below for three reasons why you should invest in Baja Fresh today, and consider opening a franchise of your own.
1. We're Reinventing Mexican Food
When people think of Mexican food in the United States, greasy, cheese-heavy dishes might be the first thing that comes to mind, which is a far stretch from traditional Mexican fare and why the Baja Fresh concept stands apart from other Mexican food franchises. At Baja Fresh, we use all-natural, line-caught fish, fresh avocados loaded with healthy fats, protein-packed, slow-cooked black beans, and farm-fresh produce delivered at least twice a week.
Customers won't find pre-made, microwaved food or artificial ingredients and preservatives at Baja Fresh. Instead, they can expect menu options that support conscientious eating habits and a healthier lifestyle. The Baja Fresh brand has changed the way consumers think of both Mexican food and the fast food industry. Fast casual food doesn't have to be unhealthy, and the Baja Fresh brand is a testament to that.
2. Brand Recognition is Key
A strong, established brand name is important to any franchisee looking to build a business. With over 30 years of building the brand's reputation as a healthy fast food choice, the Baja Fresh name is one that is recognized across the nation as well as overseas. Customers know that at Baja Fresh, they'll be getting food that is fresh and handmade, which they can choose to relax and enjoy at the restaurant, or take with them on-the-go. Baja Fresh customers have come to expect real, quality food with exceptional customer service, and Baja Fresh has been delivering both since our establishment in 1990.
3. Millennials are Focused on Healthy Eating
In recent years, Millennials have surpassed Baby Boomers as the largest generation. This means their tastes and preferences play a major role in dictating market trends, and major food brands are studying their eating habits and values to meet their needs and capture that demographic.
Millennials are health-conscious, more so than the previous generation, consider eating a social activity and enjoy dining out, and they're increasingly seeking foods that are fresh and made from whole ingredients, sustainably and ethically sourced, and free from artificial additives.
Under the philosophy "Live Well. Eat Fresh," the Baja Fresh brand caters to the values of Millennials and younger generations. With the understanding that eating well is more than just a meal, but a way of life and a state of mind, Baja Fresh has transformed the way consumers think about fast casual food.
Are You Ready to Own Your Own Baja Fresh Franchise?
More and more, consumers are embracing healthier habits and healthier food – and they need their food to also accommodate a busy lifestyle. As healthy food chains surge in popularity across the nation, now is the time to invest in Baja Fresh, one of the premier healthy food franchises in business today.
To learn more about the Baja Fresh philosophy and history, why it's grown into a lasting, beloved brand, and how you can get in on this investment opportunity, learn more here. To start a conversation with a member of our franchise team, fill out our contact form here. We look forward to hearing from you!