Kahala Brands Has Increased Training and Support for Baja Fresh Franchisees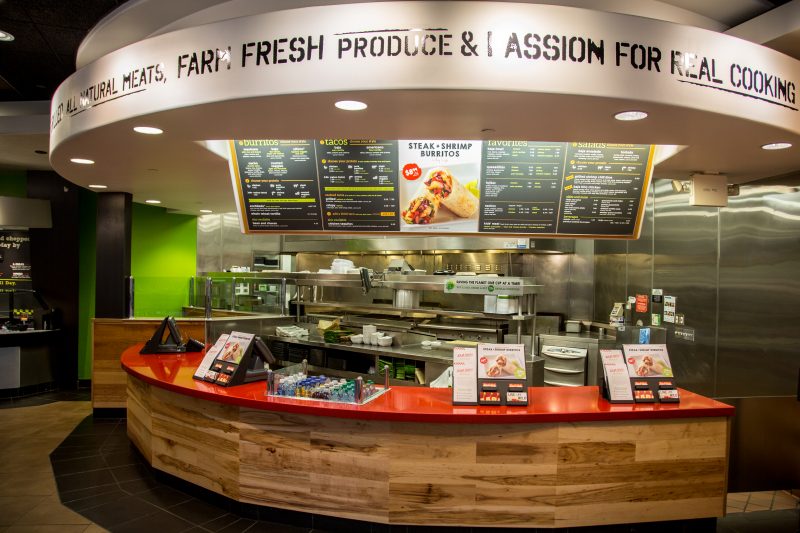 Meet Tim Koch, Vice President of Restaurant Operations, Baja Fresh
Tim Koch joined Baja Fresh in 2007 as the director of purchasing. Over the next decade he rose through the company's ranks, and about three and a half years ago he became vice president of operations and development. After Kahala Brands acquired Baja Fresh in 2016, he stayed on as vice president of restaurant operations for Baja Fresh.
The popular Mexican food franchise is now one of 27 brands under the Kahala umbrella. Kahala is part of MTY, which is a large franchisor and operator of quick service restaurants based in Canada. The combined entity franchises more than 70 brands. The acquisition has done great things for Baja Fresh's fast casual franchise opportunities, including providing additional franchise development, training and a larger support team to help promote each restaurant and franchisee's success.
For someone looking into a fast casual franchise at Baja Fresh, what makes this brand special? What makes it stand out in the marketplace as a great opportunity?
The food. Baja has close to 28 years of serving the freshest, best tasting Mexican food. At the beginning, we were really ahead of our time in terms of what we did and how we did it. A lot of what we did back in 1990 in our very first restaurant, we stay committed to today: fresh, high quality, premium ingredients,– most of which are prepared fresh on site each day. We hand chop our tomatoes for our pico de gallo, hand scoop avocados for our guacamole, and prepare our marinades for our fresh proteins from scratch. We call it our passion for real cooking, which not many restaurants or franchise opportunities in our segment can claim.
Aside from consumer preferences toward healthy eating and healthy lifestyle, what industry trends are you referring to?
Our fresh, high quality, premium ingredients and our passion for real cooking in each restaurant, every day. Baja Fresh has always been well known for our no microwaves, no can openers, no MSG, no lard philosophy, which ensures we are serving the freshest food possible. That's what the brand was built on, and that's what we stay true to, to this day.
How do customers respond to the brand? How does that impact recent or projected growth?
Customer response has been great! We have a strong loyal customer base, and we are constantly finding new ways to attract new users to experience the brand. In terms of recent and projected growth, this response will only benefit our projections. In addition, we've really ramped up our development team and process under Kahala to ensure we are attracting qualified and committed franchisees, which will be a key factor in growth for years to come. We're about 18 months into the acquisition, and Kahala did a great job of integrating Baja Fresh and applying their expertise and support to accelerate our growth.
What makes Baja Fresh a great fast casual franchise opportunity now?
In addition to joining an exciting brand with a strong and knowledgeable team, our franchisees receive best in class support. Every new franchisee in our system goes through a six-week in store training program. Our in-store training sessions are conducted at Certified Training Restaurants across the country and in most cases our executive chef will be assisting you through this process, which is unique. He has been with the brand for 28 years, so you're being trained by the individual who created many of the great recipes and items you see on our menu today.
In addition to the six-week in store training program, each new franchisee spends one week at the Kahala headquarters in Scottsdale, AZ interacting with the departments and team members that will support your business and ensure your success.
Outside of the training support you receive prior to opening your new Baja Fresh restaurant, we have dedicated Franchise Director of Operations in each region of the U.S. who will be there to answer questions, help you navigate through challenges, apply their expertise to your operation and overall provide the support you need to be successful.
If this level of support appeals to you, and you want to learn more about Baja Fresh fast casual franchise opportunities, click here.
©2018 BF Properties, LLC All rights reserved. All other trademarks referenced are property of their respective owners. The information provided herein is for informational purposes only and is not intended as an offer to sell, or the solicitation of an offer to buy, a franchise; nor is it directed to the residents of any particular jurisdiction within the U.S. or elsewhere. The following states currently regulate the offer and sale of franchises: CA, HI, IL, IN, MD, MI, MN, NY, ND, RI, SD, VA, WA, and WI. If you are a resident of one of these states, or of a jurisdiction that has similar requirements, we will not offer you a franchise until we have completed the applicable registration or obtained the exemption from registration, and completed the applicable disclosure requirements. Regardless of what state you reside in, an offering can only be made by a franchise disclosure document.