How America Eats: 3 Trends in Fast Casual Dining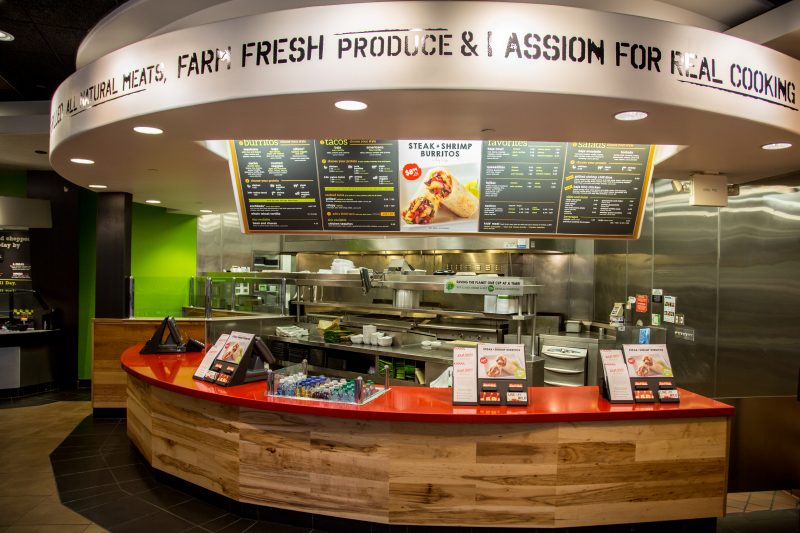 American fast food used to mean a greasy burger and a side of French fries. In recent years, however, the convenience food market has shifted in a new direction.
For entrepreneurs looking into fast casual franchise opportunities, it's important to keep a finger on the pulse of the American food industry. Here are 3 trends in American fast casual dining that could influence you in favor of a Baja Fresh® franchise.

Quick Food Options are Here to Stay.
Fast food restaurants have been a staple market in the U.S. since the 1950s. By the mid-1990s the fast casual food movement had become the nearly 40 billion-dollar industry that it is today.
Americans quickly grew accustomed to quick, affordable food options around every corner. It's now part of the U.S. dining culture. Americans enjoy fast food so much that 72% of the population says they enjoy eating lunch at quick-serve restaurants. In fact, almost 49 million people reported visiting a fast food restaurant in 2016, and Mexican food is a favorite choice. According to CHD Expert, Mexican food is the 2nd most popular menu type in the U.S. generating some $45 billion annually in revenue sales.
Fast Food Diners are Growing in Numbers.
The number of customers for fast food and fast casual franchises continues to climb and shows no sign of stopping. Even though the average American dines out more than 4 meals per week, as of September 2016 consumers aren't eating out as much as they would like. One survey found that 45% of the respondents wished they could dine out more often than they already do.
Consumers Demand Healthier Options.
When Americans do eat out, they are paying close attention to their health, actively seeking out healthier options, and savvy brands like Baja Fresh are responding with vigor. But unlike some brands who've had to scramble to put out menu items keyed into this trend, Baja Fresh has always prioritized healthier eating. The brand ships in fresh ingredients weekly and never offers customers any food that has been frozen or canned.
For current fast casual franchise owners or those exploring which Mexican franchise they want to join, it's important to focus on healthy food franchise opportunities that offer the menu items customers want. Some 64% of consumers say the healthfulness of a restaurant menu has a significant impact on their decision to buy food there. Compare that to the old standby convenience for importance; it rates at 52% in the same survey. Consumers say they check for fresh ingredients from a local source as well as the calorie count, so Baja Fresh with its wholly natural menu is a clear winner as a healthier restaurant franchise option.
This is how America eats. The overall dining scene in the U.S. has a continued love for quick and easy options, people eat out more often, and they prefer fresh and healthy food options. For entrepreneurs looking into healthy restaurant franchise options, Baja Fresh is worth a closer look.
To learn more about fast casual opportunities that fall in line with America's dining out trends, learn more about what it's like to be a Baja Fresh franchisee.
©2018 BF Properties L.L.C. All rights reserved. All other trademarks referenced are property of their respective owners. The information provided herein is for informational purposes only and is not intended as an offer to sell, or the solicitation of an offer to buy, a franchise; nor is it directed to the residents of any particular jurisdiction within the U.S. or elsewhere. The following states currently regulate the offer and sale of franchises: CA, HI, IL, IN, MD, MI, MN, NY, ND, RI, SD, VA, WA, and WI. If you are a resident of one of these states, or of a jurisdiction that has similar requirements, we will not offer you a franchise until we have completed the applicable registration or obtained the exemption from registration, and completed the applicable disclosure requirements. Regardless of what state you reside in, an offering can only be made by a franchise disclosure document.