You shouldn't open a Mexican restaurant franchise until you have a relative game plan for success, and that means understanding how to attract customers. At Baja Fresh, we make that as easy as possible.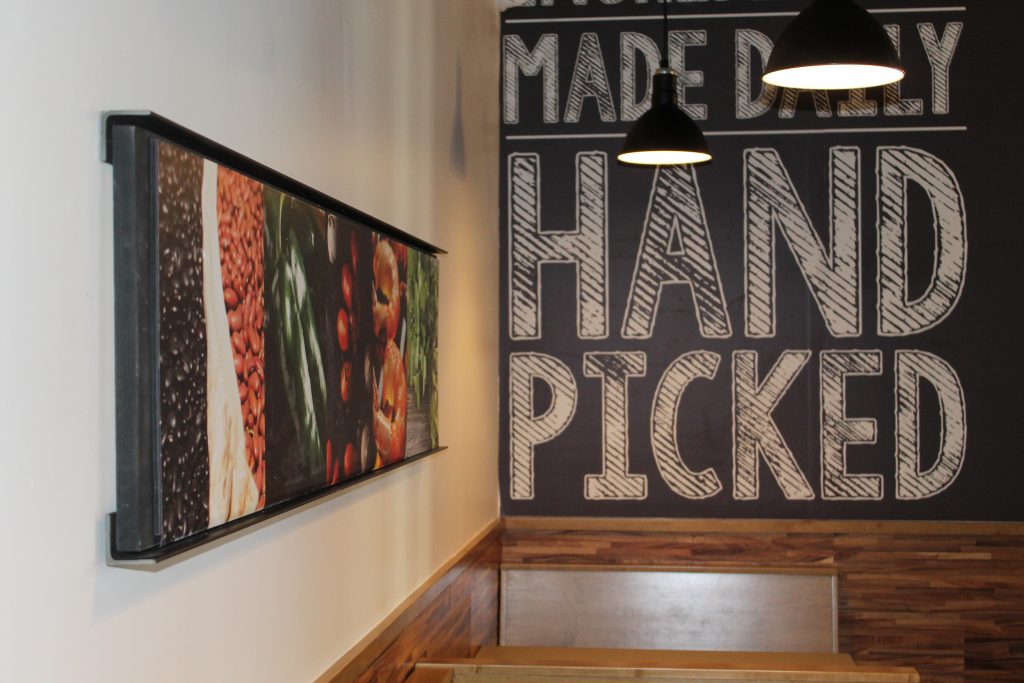 Healthy and fresh are two works that are incredibly important to the Baja Fresh vocabulary – and that's what keeps customers coming back to us time and time again. People often think of quick service options as greasy burgers and unhealthy, deep-fried snacks. Baja Fresh is different. We are breaking that negative fast-food stigma by offering quality, fresh food at an affordable price. By emphasizing flavor, prioritizing quality, and encouraging franchisees in their marketing efforts, we know how to generate business that can potentially wrap around the block. Here are three ways our Mexican restaurant franchisees can expect to generate business.
Prioritizing Flavor
At Baja Fresh Mexican restaurant franchises, we'd rather give our customers a healthier, flavorful menu than platters of grease-covered chips and artificial products. We're not going for what looks good in a commercial – we want to give customers what tastes good, feels good, and is good for them. Customers appreciate that we don't use fillers — low-quality ingredients and over-processed foods like liquid cheese, sauces in blister packets, and cheap grains like oats to bulk up taco "meat". At Baja Fresh, we don't cut corners. We choose real, natural food cooked with care and without gimmicks. Flavor and nutrition come first at our Mexican restaurant franchise, and franchisees can be confident in our menu.
We're All About Authentic, Local Baja-Inspired Food
Our Mexican restaurant franchises prepare classic favorites like tacos and burritos the same way they are made in kitchens across Mexico, using whole vegetables, diced tomatoes, bright onions, pungent garlic, fresh chili peppers and other authentic ingredients. All of our daily salsas, homemade beans, and fresh-grilled meats are prepared with care with attention to authenticity and fresh ingredients.
We try to be as transparent as possible about buying the best local produce, meats, tortillas, and cheese. Customers can see right into the Baja Fresh kitchen and watch our cooks preparing their food as they order it, and this goes a long way toward fostering a sense of comfort.
Marketing
Successful entrepreneurs will tell you that an effective marketing campaign is of the utmost importance. To really grow your business and get customers in the door, you need a good marketing strategy. Luckily, at Baja Fresh we have our own internal dedicated marketing team, and have cultivated a suite of helpful materials. We know how to deploy a targeted ad campaign, and our experts will help you create awareness of your new location when you open your doors.
For more information on how to open a Mexican restaurant franchise with Baja Fresh, or learn more about how we appeal to our customer base, reach out to us on our website.