Healthy choices in Baja FreshBaja Fresh® is Booming with Franchise Opportunities in Florida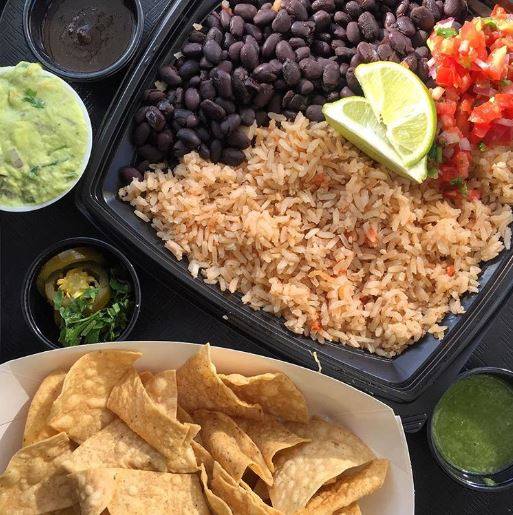 Recently Baja Fresh announced rapid growth in our popular food franchise restaurants. We're looking to expand in 10 states, and we have a lot of franchise opportunities in Florida.
So what exactly makes Baja Fresh one of the best franchises to open in Florida? Entrepreneurs who have their finger on the pulse of the American restaurant chain industry can point to three main reasons it makes sense to check us out.

Fast casual dining is a growing trend.
Restaurant trend reports a growing demand for fast casual restaurants in general. Fast casual is the fastest-growing segment of dining options in the U.S. thanks to Americans love of eating out, and their appreciation for healthier dining options. The fast casual industry is setting sales records on an annual basis going from $15.7 billion nationwide in 2011 to a whopping $26 billion in 2016. That's a 66% increase in sales in 5 years.
Americans love Mexican food.
The U.S. love affair with Mexican food is impossible to deny. With a large Mexican-American population and a public that has grown up around Mexican cuisine, Americans are hooked. According to national statistics, Mexican food is the second most popular menu type in the U.S.
Not only does it have an impressive share in almost every market across the foodservice industry, Mexican food is actually growing in popularity. It is the fastest growing segment of the market in the U.S., currently at 15% and slated to continue growing at a compound annual growth rate of 11% by 2020.
Baja Fresh fits neatly into the growing fast casual and Mexican food categories. So, why have we set our sights on franchise opportunities in Florida?
Florida's growth markets are undeniable.
Florida's Miami-Ft. Lauderdale metro area sits at 1 on the list for large markets with more than 3 million residents where fast casual dining is thriving in the U.S. Tampa-St. Petersburg-Sarasota area comes in at no. 10. In medium markets for 1-3 million residents, Florida again makes the list twice with Ft. Myers at no. 5 and Jacksonville-Brunswick at no. 15 in the nation.
When it comes specifically to Mexican food, Florida's built-in market demand is also strong. Though commonly known for Cuban or Latin cuisine, Florida boasts the 3rd largest number of Mexican restaurants of all 50 states in the U.S. following California and Texas.
With its fair share of market demand, Baja Fresh is one of the best franchises to open in Florida, especially for franchise business owners looking to capitalize on firm growth trends in the industry. With strong growth projected in almost every applicable category, consider Baja Fresh as an investment.
To learn more about Baja Fresh franchise opportunities in Florida, click here for information on other market hot spots Baja Fresh has identified.
©2018 BF Properties L.L.C. All rights reserved. All other trademarks referenced are property of their respective owners. The information provided herein is for informational purposes only and is not intended as an offer to sell, or the solicitation of an offer to buy, a franchise; nor is it directed to the residents of any particular jurisdiction within the U.S. or elsewhere. The following states currently regulate the offer and sale of franchises: CA, HI, IL, IN, MD, MI, MN, NY, ND, RI, SD, VA, WA, and WI. If you are a resident of one of these states, or of a jurisdiction that has similar requirements, we will not offer you a franchise until we have completed the applicable registration or obtained the exemption from registration, and completed the applicable disclosure requirements. Regardless of what state you reside in, an offering can only be made by a franchise disclosure document.