How Does the Baja Fresh® Mexican Food Franchise Compare to Competitors like Chipotle?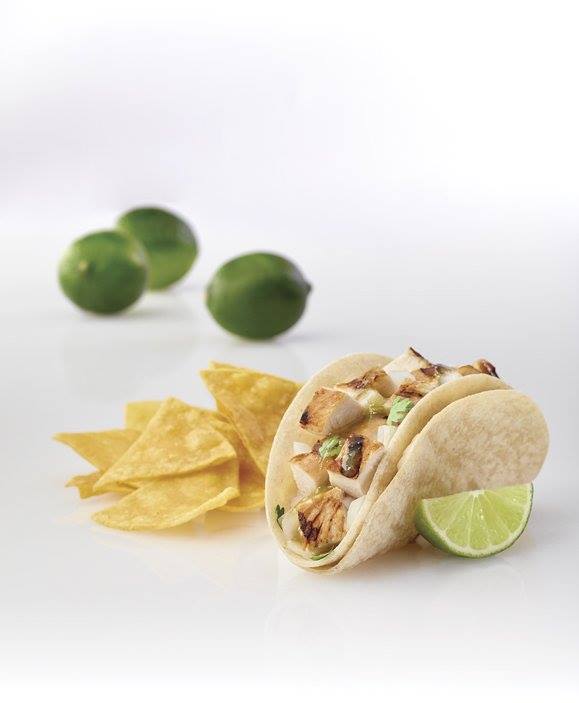 Tough decisions are never fun.
Taco or burrito? Salsa or guacamole? Nobody wants to choose!
When it comes to owning a Mexican food franchise though, the choice is important. The financial investment is serious and the return on investment (ROI) will affect your livelihood. More than your lunch is on the line.
Baja Fresh is only one of the fast casual dining restaurants that comes to mind when entrepreneurs consider QSR franchise opportunities.
Let's take a look at five popular Mexican food franchises in the United States to see how they compare to Baja Fresh.
Food Quality
The fast casual dining scene has a quality spectrum. Customers recognize the differences between over-processed foods and fresh-made menu items.
At one end, Taco Bell® makes headlines for low-quality ingredients and fillers. In a 2011 lawsuit, the QSR franchise revealed they add oats, seasonings and fillers to their beef recipes and publicly refused to change the product.
Moe's Southwest Grill® of Atlanta, Georgia, sidesteps the food quality conversation by focusing on catchy names. Moe's serves comfort items like queso, a Tex-Mex style of liquid cheese dip. Qdoba Mexican Eats® provides little public information about ingredients or vendor relationships.
Baja Fresh and Chipotle® are fiercely proud to use fresh ingredients. Both have focused major marketing campaigns on the quality of their produce and meat sources. But Chipotle franchise has had numerous, recent high profile food scare-related PR nightmares that suck a bit of the juice away from their claims around freshness.
Franchise Costs
Cost is another factor when choosing a franchise. Franchise Direct, the country's foremost aggregator of franchise information, breaks prices down as follows.
How much is a Chipotle franchise?
At the high end, a Taco Bell QSR franchise will cost a new owner an initial investment of $2.6 million. Qdoba is also pricey at more than $2 million. One tier down is Moe's at just under $1 million. Baja Fresh is the most affordable. For those wondering if Chipotle is a franchise after all, the company announced that it rejects franchising in favor of complete corporate ownership and control.
Customer Loyalty
Besides startup cost, financial decisions depend on potential revenue. Does your franchise have loyal customers that enthusiastically promote the brand or will you spend big on marketing?
Customers who frequent your average QSR franchise keep coming back because of the generous product portions. As part of their "Eat well. Live Fresh®" philosophy, Baja Fresh provides chips and a variety of salsas that are always fresh and always free. Baja Fresh and Moe's are the only two out of the five companies listed that provide free chips and unlimited salsa.
Chipotle franchise gives one serving for free. Extra servings cost $1.95 each. Chipotle's practice of nickel-and-diming even went viral. Customers sport t-shirts and join Facebook® groups proclaiming that they know guacamole "costs extra." Qdoba gives chips and salsa in exchange for personal contact information. Taco Bell does not give any free products.
Freebies can be a contentious issue at any restaurant, but they are often doubly appreciated at fast casual spots because of the low price point. Inexpensive perks like this encourage customer loyalty and benefit your bottom line as a QSR franchise.
With regard to food quality, franchise costs, and customer loyalty, QSR franchise opportunities are varied. Baja Fresh leads the pack with high-quality food, a solid reputation for freshness and generosity, and an extremely accessible price tag. That makes Baja Fresh the clear choice for your business investment dollars
To learn about a Mexican food franchise opportunity, visit our informative site for Baja Fresh franchises.
©2018 BF Properties, LLC All rights reserved. All other trademarks referenced are property of their respective owners. The information provided herein is for informational purposes only and is not intended as an offer to sell, or the solicitation of an offer to buy, a franchise; nor is it directed to the residents of any particular jurisdiction within the U.S. or elsewhere. The following states currently regulate the offer and sale of franchises: CA, HI, IL, IN, MD, MI, MN, NY, ND, RI, SD, VA, WA, and WI. If you are a resident of one of these states, or of a jurisdiction that has similar requirements, we will not offer you a franchise until we have completed the applicable registration or obtained the exemption from registration, and completed the applicable disclosure requirements. Regardless of what state you reside in, an offering can only be made by a franchise disclosure document.