Embark on a Flavorful Journey
Welcome to a world of vibrant flavors, healthy options, and entrepreneurial opportunities! At Baja Fresh, we believe that every ingredient matters, and that includes the qualities of our franchise owners. If you're an entrepreneur with a passion for wholesome food, a knack for building relationships, and the drive to take charge of your own business, you might just be the perfect fit to join our Baja Fresh franchise family.
Many prospective franchisees hesitate when it comes to restaurant investments, due to concerns about lacking the necessary background, knowledge, or expertise to manage their own eatery. However, by choosing to collaborate with Baja Fresh, you not only embrace the advantages of entrepreneurship, but also gain the reassurance that comes from partnering with seasoned experts in the field.
Now is a great time to join us in creating a vibrant culinary community where every ingredient, every relationship, and every moment counts. Your journey with Baja Fresh franchise is about serving up great food, bringing people together, and building a business that reflects your values.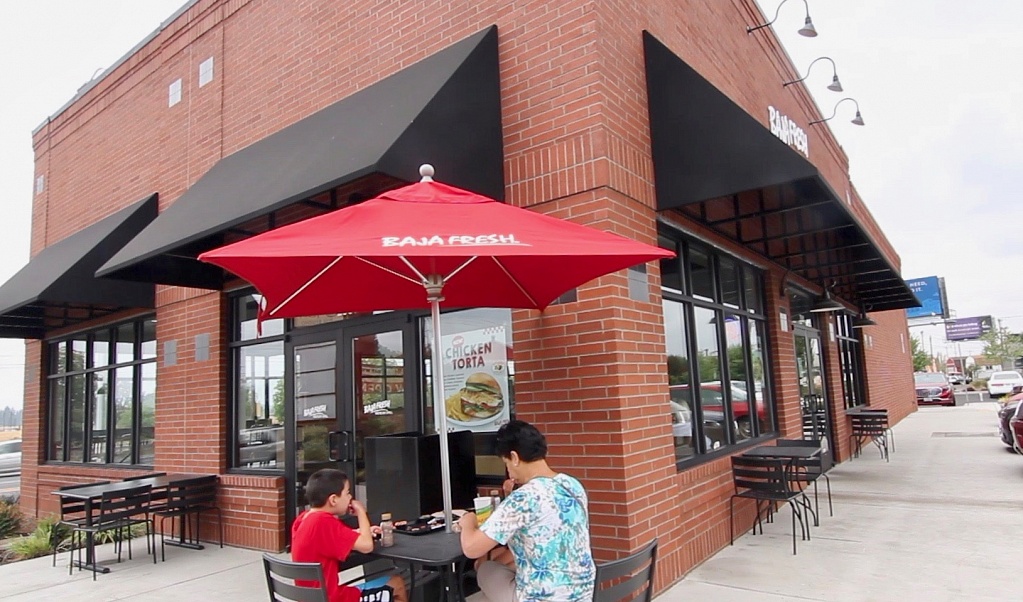 1. Savoring Healthy Delights: A Love for Nutritious Fare
In the past, the term "Mexican food" often conjured images of heavy, cheese-laden dishes that bore little resemblance to the authentic flavors of Mexico. However, times have evolved, and Americans are now embracing healthier and fresher culinary options. What sets the Baja Fresh concept apart from other Mexican food franchise opportunities is our commitment to using all-natural line-caught fish, nutrient-rich avocados, slow-cooked protein-packed black beans, and farm-fresh produce delivered at least twice a week. Baja Fresh doesn't just offer franchisees a chance to enter the Mexican food industry, we empower them to tap into the growing trend of health-conscious eating. This versatility in catering to diverse demographics is yet another reason why the Baja Fresh franchise opportunity shines brightly.
At Baja Fresh, we've made it our mission to offer fresh, flavorful, and nutritious Mexican cuisine that satisfies both the palate and the body. A great Baja Fresh franchise owner shares our passion for promoting healthier food options without compromising on taste. Your dedication to providing customers with a menu that boasts fresh ingredients, thoughtful preparation, and delectable flavors will set you on a path to culinary excellence.
2. Building Connections, One Plate at a Time
As a Baja Fresh franchise owner, being a people person is a way of life. Our restaurants are more than just places to eat, they're gathering spots where friends and families create lasting memories. Your ability to foster a welcoming environment and create genuine connections with your customers will play a pivotal role in the growth of your Baja Fresh franchise. Embrace the opportunity to engage with your community, listen to their preferences, and tailor your offerings to cater to their tastes.
This focus on building relationships extends to you and your staff as well. Nurturing a collaborative and people-centric atmosphere, we've crafted extensive training and support initiatives tailored to assist you throughout your business journey. Joining hands with us means embarking on a path where we not only illuminate the most effective restaurant operation methods, but also share the art behind crafting our cherished menu. Our franchise guidance extends to mastering the art of bookkeeping and beyond. The wealth of expertise and mentorship you'll gain is a pivotal factor that sets our franchise opportunity apart, making it a choice that demands attention.
3. Running Your Own Baja Fresh Business
There's something exhilarating about steering the ship towards sustainable growth, and as a Baja Fresh franchise owner, that's exactly what you'll be doing. The desire to take charge of your own business is a cornerstone of our franchisee profile. We understand the dedication it takes to manage operations, oversee staff, and ensure a seamless dining experience. Your commitment to delivering excellence in all aspects of running a restaurant will make a significant impact on your venture.
Empowered by Kahala Brands
When you join the Baja Fresh franchise family, you're not just embarking on a solo journey. Our franchisees are supported by Kahala Brands™, a network that offers a wealth of experience and resources. From initial training to ongoing guidance, we are here to ensure that you have the tools you need to thrive in the competitive restaurant industry. Together, we'll navigate challenges, share insights, and celebrate victories, all while upholding the Baja Fresh commitment to quality.
Your Path to Baja Fresh Ownership Starts Here
Ready to dive into the world of entrepreneurship with Baja Fresh? We're thrilled to welcome individuals who share our passion for healthy food, fostering connections, and embracing the thrill of running a business. Explore our research pages here to discover more about the Baja Fresh franchise opportunity and the unparalleled support you can expect from us.
Are you ready to take the first step toward becoming a Baja Fresh franchise owner? Our inquiry form here is designed to kick-start the conversation. We want to get to know you better, understand your aspirations, and share more about the exciting journey that awaits you.
Embrace the flavors, seize the opportunities, and embark on a fulfilling adventure as a Baja Fresh franchise owner. We're excited to have you on board as we redefine the casual restaurant experience, one delicious dish at a time.