Empower Your Entrepreneurial Spirit
If you're an aspiring entrepreneur seeking freedom, a passion for healthy yet irresistible cuisine, and a mission to promote well-being, then owning a Baja Fresh food franchise might be the perfect fit for you. Imagine the satisfaction of serving food that not only tastes incredible, but also contributes to the well-being of your customers. As a Baja Fresh franchise owner, you'll be part of a community that values flavor, health, and entrepreneurship.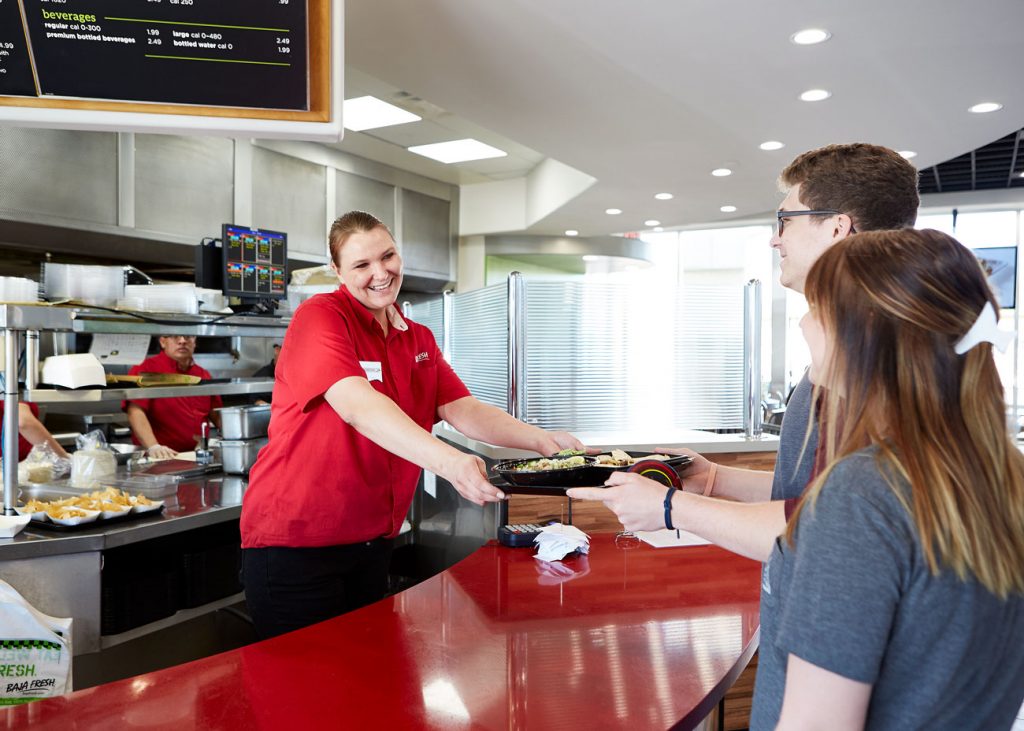 Be Your Own Boss: Freedom and Flexibility Redefined
Are you ready to wave goodbye to the typical 9-to-5 routine and step into the exciting realm of entrepreneurship? Owning a Baja Fresh food franchise grants you the freedom and flexibility that comes with being your own boss. You'll have the power to shape your business, make decisions that align with your values, and set your own schedule. Whether you're a seasoned entrepreneur or new to the game, our franchise team is here to guide you on your journey to culinary independence.
Delight in Craveable and Healthy Products
At Baja Fresh, we believe in the magic that happens when delicious meets nutritious. As a Baja Fresh franchise owner, you'll be serving up a high-quality menu that caters to both the palate and the well-being of your customers. Our focus on fresh ingredients, innovative recipes, and vibrant flavors sets us apart in the competitive food industry. Embrace the joy of providing options that not only satisfy cravings, but also contribute to healthier choices – it's a recipe for customer loyalty and community impact.
Align with Our Philosophy: "Eat Well, Live Fresh"
Baja Fresh franchise owners help us spread our philosophy that celebrates the goodness of life. By owning a Baja Fresh food franchise, you become an ambassador of our mission to "eat well, live fresh." These words embody our commitment to providing nourishing meals that nourish both body and soul. Your dedication to this ethos will resonate with health-conscious consumers seeking flavorful alternatives that support their well-being.
Empowered by Kahala Brands—A Supportive Partnership
When you become a Baja Fresh franchise owner, you're not embarking on this journey alone. Our franchisees are backed by the expertise and resources of Kahala Brands™, a network that understands the ins and outs of the franchise world. From comprehensive training to ongoing guidance, we're here to ensure that you have the tools and knowledge to thrive in your culinary venture. Together, we'll work to uphold the Baja Fresh legacy and make a meaningful impact in the food industry.
Taking the First Step Towards Culinary Entrepreneurship
Are you ready to turn your culinary dreams into reality with Baja Fresh? The allure of being your own boss, offering delectable and health-conscious products, and aligning with our mission awaits you. To learn more about the incredible benefits of owning a Baja Fresh food franchise and the unparalleled support you'll receive, we invite you to explore our research pages here. Reach out to our dedicated franchise team by filling out our inquiry form here.
Your journey towards culinary entrepreneurship starts here. We can't wait to guide you through the exciting path of owning a Baja Fresh food franchise. Let's create a flavorful and fulfilling future together.