The Investment
When you open a Baja Fresh franchise, you have two purchase options you can pursue. The single restaurant option allows investors to purchase and build their own full-size Baja Fresh restaurant from scratch, and the costs to open it are in the ballpark of $310,310 and $1,033,290. This covers what you need to get the business up and running, including the lease agreement, inventory, employee salaries, and more. Opening a Baja Fresh Express franchise is a less expensive option with a smaller footprint, ideal for airports, college campuses, and other small locations. The cost to open an Express location is approximately $202,200 to $695,200, which will cover most startup costs.
Baja Fresh investment costs include a franchise fee, which guarantees new investors access to training, resources, and support to help them get their new small business off the ground and running smoothly. In addition, there are a few ongoing fees associated with owning a Baja Fresh business, which enables the Baja Fresh franchise team to provide ongoing support to franchisees and ensure they have the guidance they need to run an efficient small business. Such fees include a 4% advertising fee to market the business, and a 5% royalty fee for professional development, research and development support, and more.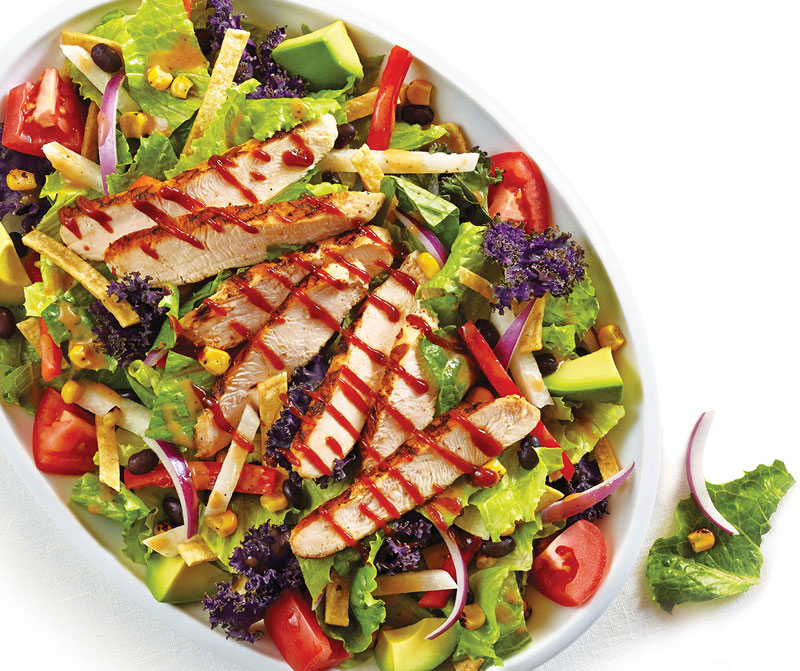 What Baja Fresh Gives You
Market research points to a bright future for the Mexican food industry. Data shows that Mexican food is wildly popular among American restaurant goers, and the Mexican restaurant industry, according to IBISWorld, is expected to grow at an annualized rate of 6.8% to reach $75.8 billion by 2025. What's more, the industry research company found that fast casual Mexican restaurants are projected to outperform full-service Mexican restaurants over the next five years, reflecting consumers' need for food options that are convenient and cater to an on-the-go lifestyle.
Baja Fresh just might be the perfect opportunity for aspiring franchise owners to run a small business with a high profit potential, rapidly expanding market, and recognized brand name. Since 1990, Baja Fresh has been serving up Mexican-style food made with fresh, high-quality ingredients that set this brand apart from other fast casual Mexican food joints. More than 30 years later, Baja Fresh is now a popular brand known for food that's not only delicious, but served fast, made fresh, and healthier than other fast food options.
Approximately 90% of Baja Fresh locations are franchises, and Baja Fresh operates franchises across the US with a few overseas locations. The reason? Investors enjoy owning and operating Baja Fresh restaurants just as much as Baja Fresh customers enjoy the restaurant's food. "Eat Well. Live Fresh." has been the Baja Fresh mission from the beginning. Thanks to that philosophy, Baja Fresh has grown over the past three decades into a brand known across the nation and the world – and the market for Mexican-style eateries shows no signs of cooling off. It's never been a better time to invest in your own Baja Fresh franchise.
Learn More about Baja Fresh Franchising Costs
If you're ready to take the next step toward becoming a Baja Fresh franchisee and learn more about the startup and operational costs, fill out our form here, and a dedicated Baja Fresh franchise team member will get in touch with you to get the conversation going.
Have questions about the Baja Fresh brand and its mission? To learn more about the Baja Fresh franchise and how to bring this small business to your community, visit our about page here.