Everything You Need to Know About the Franchising Costs
If you've been considering opening a Baja Fresh® franchise, you probably have some questions about the cost of the investment. Unlike other Mexican food franchises, Baja Fresh restaurants offer a comprehensive menu of fresh, authentic Baja-style food. When independent entrepreneurs establish similar restaurants they often encounter obstacles such as unexpected expenses and a lack of guidance to help them along the way. When you franchise with us, your investment will not only cover the costs of your training but will also help us to get your Baja Fresh franchise up and running as efficiently as possible. Read on to learn more about how Baja Fresh works to make the process of opening one of our restaurants hassle-free for our franchisees.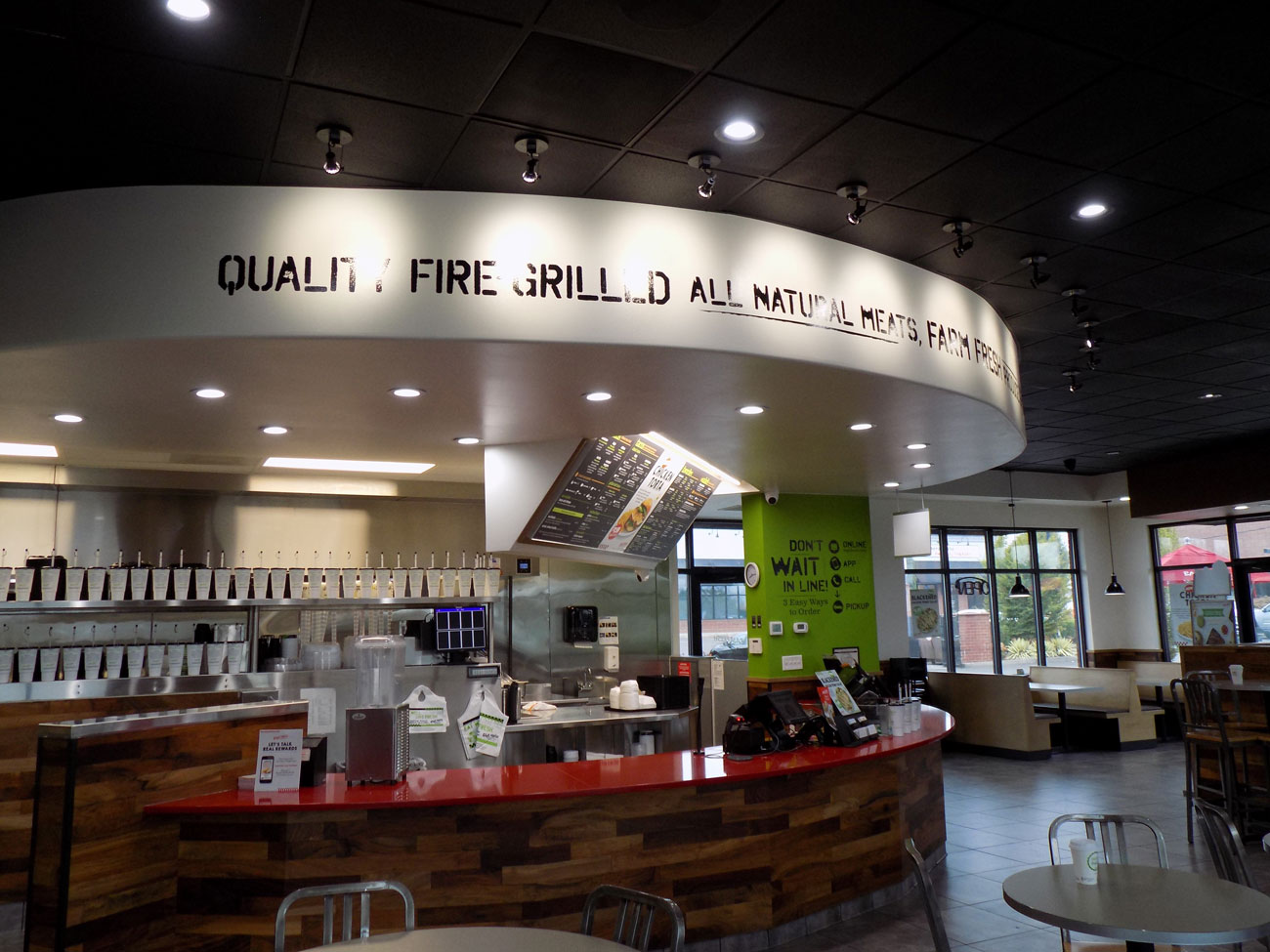 The Franchise Fee for a Baja Fresh Franchise
Opening a new business, especially a restaurant, is time-consuming and can be riddled with hurdles. For entrepreneurs who have never opened a restaurant before, there are many things to consider. How will you know which inventory to purchase? How will you know you're getting the best price? What processes and procedures will you establish in your kitchen? How will you go about marketing your new business? The wrong answer to any of these questions can cost business owners big time. What's more is that it can take years of experience to be sure you're running your restaurant as efficiently as possible. When you franchise with Baja Fresh, you'll enjoy the support of a corporate team that's dedicated to supporting our franchisees every step of the way!
The Baja Fresh franchise fee helps entrepreneurs to jump into their new business with the knowledge they need to get started strong. When you pay a franchise fee, which starts as low as $25,000 for an Express location, you're paying for access to our brand name and also the years of knowledge and experience our brand has to offer. We'll work with you to find a great location, deploy a great marketing campaign, implement our time-tested operations strategies, and take advantage of supplier relationships to get the inventory you need at a great price. The franchise fee is a valuable investment that can save you time and money as you open your business and get it off the ground.
The Investment
The franchise fee is just a small part of your total investment in a Baja Fresh franchise. We stand out from other Mexican food franchises because we help our franchisees every step of the way, from finding a location to mastering our famous menu. Excluding real estate, we estimate that your total investment in a Baja Fresh franchise will be $224,450-$993,040. This investment will cover just about everything you'll need to get your business up and running including kitchen equipment, food inventory, furniture, fixtures, and more. The strategic partnerships we've developed with suppliers will help you get what you need at a fair price.
If you've been researching Mexican food franchises, you should know that Baja Fresh has an exciting investment opportunity for qualified franchisees. Contact us today to learn more about what's included in your investment in a Baja Fresh franchise.
©2018 BF Properties, LLC All rights reserved. All other trademarks referenced are property of their respective owners. The information provided herein is for informational purposes only and is not intended as an offer to sell, or the solicitation of an offer to buy, a franchise; nor is it directed to the residents of any particular jurisdiction within the U.S. or elsewhere. The following states currently regulate the offer and sale of franchises: CA, HI, IL, IN, MD, MI, MN, NY, ND, RI, SD, VA, WA, and WI. If you are a resident of one of these states, or of a jurisdiction that has similar requirements, we will not offer you a franchise until we have completed the applicable registration or obtained the exemption from registration, and completed the applicable disclosure requirements. Regardless of what state you reside in, an offering can only be made by a franchise disclosure document.