Why Buy a Healthy Food Franchise
In a world where healthy eating habits are gaining significant momentum, investing in a healthy food franchise has become a compelling and lucrative opportunity. Among the many options available, Baja Fresh stands out as a leader in the industry, offering a refreshing and authentic take on Mexican cuisine. In this blog, we will delve into what a healthy food franchise entails, explore the reasons why investing in such a venture is a wise decision, and highlight why Baja Fresh emerges as an exceptional choice for aspiring entrepreneurs seeking to make a positive impact in the food industry.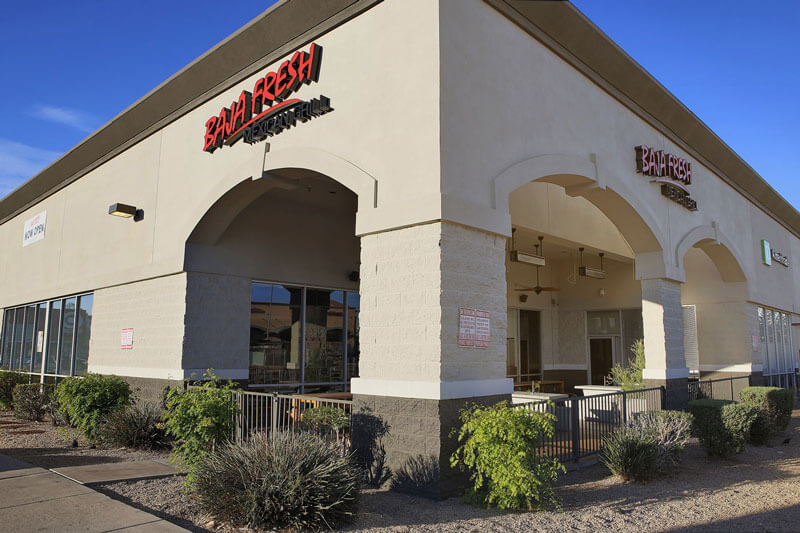 What is a Healthy Food Franchise?
A healthy food franchise is a business model that prioritizes the use of fresh, nutritious, and wholesome ingredients in its menu offerings. Such franchises cater to the growing demand for healthier dining options from customers who seek delicious meals without compromising on their well-being. Healthy food franchises are committed to providing meals that are lower in unhealthy fats, sodium, and artificial additives, while incorporating a wide range of fruits, vegetables, lean proteins, and whole grains. These franchises are designed to meet the needs of health-conscious individuals, families, and communities that value delicious, yet nourishing, dining experiences.
Why Invest in a Healthy Food Franchise?
Investing in a healthy food franchise presents numerous advantages that make it an attractive and rewarding business opportunity. As consumers become increasingly health-conscious, the demand for healthier dining options continues to rise. By investing in a healthy food franchise, entrepreneurs can tap into this burgeoning market and cater to a broad customer base that seeks tasty, yet nutritious, meals.
Running a healthy food franchise allows entrepreneurs to make a positive impact on the well-being of their communities. By offering nutritious food choices, franchisees play an active role in promoting healthier lifestyles and supporting local customers' health goals. Healthy food franchises also often garner positive brand reputations, as they are associated with wellness, vitality, and social responsibility. A franchise aligned with healthy eating aligns with current consumer values, fostering customer loyalty and trust.
A Great Option for a Healthy Food Franchise
Among the many healthy food franchises available, Baja Fresh stands out as a standout option for several compelling reasons:
Emphasis on Fresh Ingredients

: As the name suggests, freshness is at the core of Baja Fresh's culinary philosophy. With a commitment to using the finest and freshest ingredients, Baja Fresh delivers on its promise of providing healthy and delicious Mexican cuisine. From handcrafted salsas to made-to-order dishes, every bite at Baja Fresh is packed with authentic flavors and wholesome goodness.

Varied and Nutritious Menu:

Baja Fresh offers a diverse menu that caters to various dietary preferences and requirements. Whether customers seek vegetarian, vegan, or gluten-free options, Baja Fresh ensures that there is something for everyone.

The Baja Fresh menu

features a wide selection of flavorful salads, grilled proteins, and fresh sides that promote balanced and nourishing meals.

Transparency in Preparation

: Baja Fresh maintains a high level of transparency in food preparation, allowing customers to customize their orders and choose from a range of fresh ingredients. This approach empowers customers to make informed choices and enjoy a meal tailored to their individual preferences and health goals.

Supportive Franchise System

: As a franchisee, joining the Baja Fresh family means gaining access to a

comprehensive support system

. From site selection and marketing assistance to operational training, Baja Fresh's experienced team is dedicated to helping franchisees grow in their healthy food venture.
Invest in a Baja Fresh Franchise Today
Investing in a healthy food franchise is a wise choice for entrepreneurs seeking to make a positive impact while capitalizing on the growing demand for nutritious dining options. Baja Fresh emerges as an exceptional option within the healthy food franchise space, thanks to its emphasis on fresh ingredients, diverse and nutritious menu, transparent food preparation, and supportive franchise system. Aspiring entrepreneurs looking to buy a healthy food franchise can confidently choose Baja Fresh, knowing that they will be part of a reputable brand that offers wholesome and delicious Mexican cuisine to health-conscious communities. By investing in a Baja Fresh franchise, entrepreneurs can combine their passion for wholesome food with a rewarding business venture that promotes wellness and vitality in their local communities.
Learn more about the Baja Fresh franchise opportunity here. If you're ready to start a conversation with our franchise team about becoming a Baja Fresh franchise owner, fill out our form here. We'll be in touch with more information.