Exploring Baja Fresh Restaurant Franchise
In the world of restaurant franchises, one concept stands out for its commitment to freshness and flavor: Baja Fresh restaurant franchise. Baja Fresh sets itself apart by offering customers the taste of fresh Mexican cuisine made with quality ingredients. Every dish is made to order, ensuring that customers experience the burst of flavors and authenticity that Mexican cuisine has to offer. Baja Fresh's dedication to freshness shines through in our careful ingredient selection, as we strive to create a memorable dining experience that captures the vibrant essence of Mexican culture.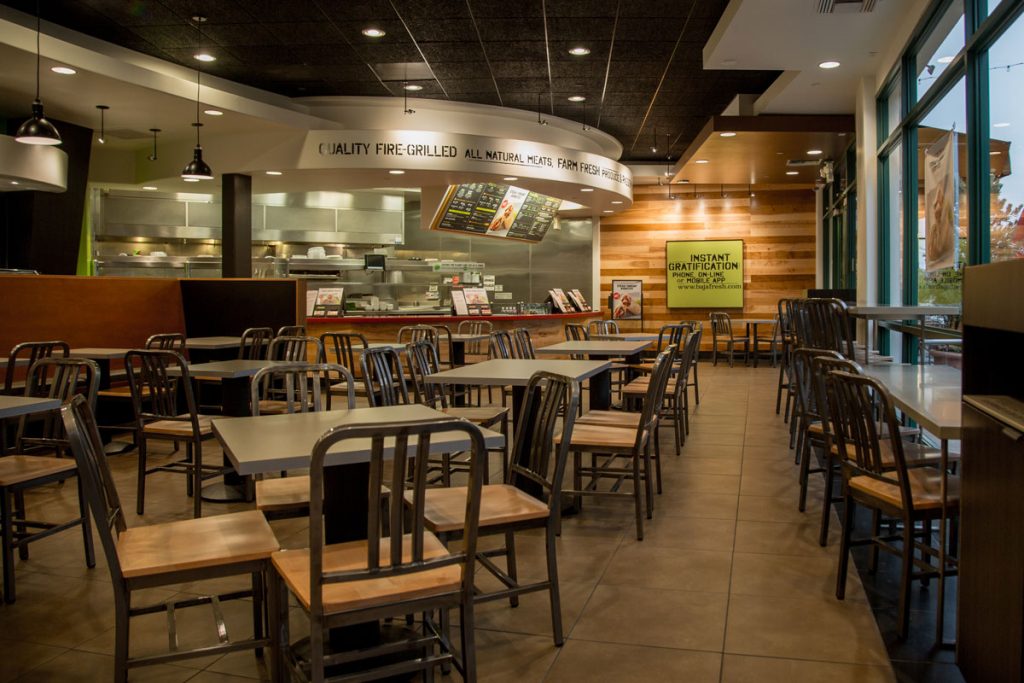 Embracing Freshness
Being a franchise offering fresh food means embodying the principles of quality, health, and vibrant flavors. As a fresh food franchise, the focus is on using the freshest and highest quality ingredients to create delectable menu offerings that cater to health-conscious customers. It means a commitment to sourcing locally whenever possible, ensuring the ingredients are at the peak of freshness, and avoiding artificial additives or preservatives. A fresh food franchise embraces the idea that food should not only taste great, but also contribute to the overall well-being of its customers. By prioritizing freshness, fresh food franchises like Baja Fresh tap into the growing demand for healthier dining options and provide an alternative to processed fast food.
Investors are increasingly drawn to fresh restaurant franchises for several reasons. Firstly, there is a rising consumer trend towards healthier eating habits, with a growing demand for fresh, nutritious, and sustainable food options. Investing in a fresh restaurant franchise allows investors to capitalize on this shift in consumer preferences and tap into a potentially lucrative market.
Secondly, fresh food franchises often attract a diverse customer base, including health-conscious individuals, families, and those seeking flavorful and authentic dining experiences. This broad appeal increases the potential for steady foot traffic and repeat customers, leading to a more stable and lucrative business. Lastly, investing in a fresh restaurant franchise aligns with the values of socially responsible and sustainable business practices, attracting investors who prioritize environmental consciousness and ethical food sourcing. By combining profitability with a positive impact on health and sustainability, fresh food franchises present an enticing opportunity for investors looking to make a difference in the food industry.
Affordable Investment
For aspiring entrepreneurs looking to enter the restaurant industry, the affordability of a franchise can be a crucial factor. Baja Fresh recognizes this and strives to make their franchise opportunities accessible to a wide range of individuals. With a comparatively low initial investment, Baja Fresh provides a pathway for passionate individuals to realize their dreams of owning a fresh restaurant franchise through stand alone or express Baja Fresh franchising options. This affordability opens up opportunities for entrepreneurs from diverse backgrounds, ensuring that the Baja Fresh family remains inclusive and vibrant.
Training and Development
To ensure that franchisees are well-equipped to uphold Baja Fresh's commitment to excellence, Baja Fresh provides comprehensive training and development programs. From the intricacies of food preparation to customer service standards, franchisees and their teams receive the necessary tools and knowledge to create a memorable dining experience for their customers. Baja Fresh's training programs are designed to instill the values of freshness, quality, and authenticity in every franchisee, empowering them to deliver the exceptional standards expected from the brand.
Franchise Support
Investing in a franchise goes beyond the initial investment. Franchisees need comprehensive support to navigate the challenges and intricacies of running a business. Baja Fresh is well-aware of this and prides itself on offering unparalleled franchise support. From the moment you join the Baja Fresh family, you gain access to a network of experienced professionals who are committed to your future. This support encompasses various areas, including site selection, marketing strategies, operational training, and ongoing assistance. With Baja Fresh, you're never alone in your entrepreneurial journey.
Invest in Baja Fresh Restaurant Franchise
A fresh restaurant franchise is more than just a business—it's a commitment to quality, flavor, and authenticity. Baja Fresh embodies these principles by offering customers the vibrant taste of authentic Mexican cuisine made with the freshest ingredients. With an affordable investment and exceptional franchise training and support, Baja Fresh provides aspiring entrepreneurs with an opportunity to own a franchise that stands out in the competitive restaurant industry. Whether you're a seasoned entrepreneur or embarking on a new venture, consider the allure of a fresh restaurant franchise and join the Baja Fresh family to embark on a flavorful and rewarding journey. Learn more about the Baja Fresh franchise opportunity here. If you're ready to start a conversation about investing in a Baja Fresh franchise, fill out our form here. We look forward to hearing from you!