Baja Fresh Ranked a Best Mexican Food Franchise
When it comes to Mexican cuisine, Baja Fresh stands out as a trailblazer in the industry. As a best Mexican food franchise, Baja Fresh has gained recognition and acclaim for its commitment to authenticity, quality ingredients, and exceptional dining experiences. FranchiseChatter, a widely trafficked site for franchise information, ranked Baja Fresh on their list of the 15 Best Mexican Restaurant Franchises. 
This ranking not only speaks to the brand's popularity, but also validates our position as a great opportunity in the Mexican food franchise industry. FranchiseChatter takes into account various factors, such as brand reputation, franchisee support, menu offerings, and financial performance, to assess the top contenders in the market. Baja Fresh's inclusion on this esteemed list highlights its commitment to delivering an exceptional Mexican culinary experience and reinforces its status as a best Mexican food franchise.
"Part of the appeal of Mexican food is the broad and varied menu," says FranchiseChatter. "While some restaurants are known for a particular dish, such as burritos or tacos, most serve a variety of styles and fillings. It's easy to provide a vegetarian option with a spicy vegetable filling instead of meat, and to make this vegan by leaving out the dairy. Salsas, sauces, and extra chilis spice dishes up and create a lot of choice with a range of flavors. It's a dining experience that can fit all sorts of palates and dietary requirements, making it readily adaptable to the modern market."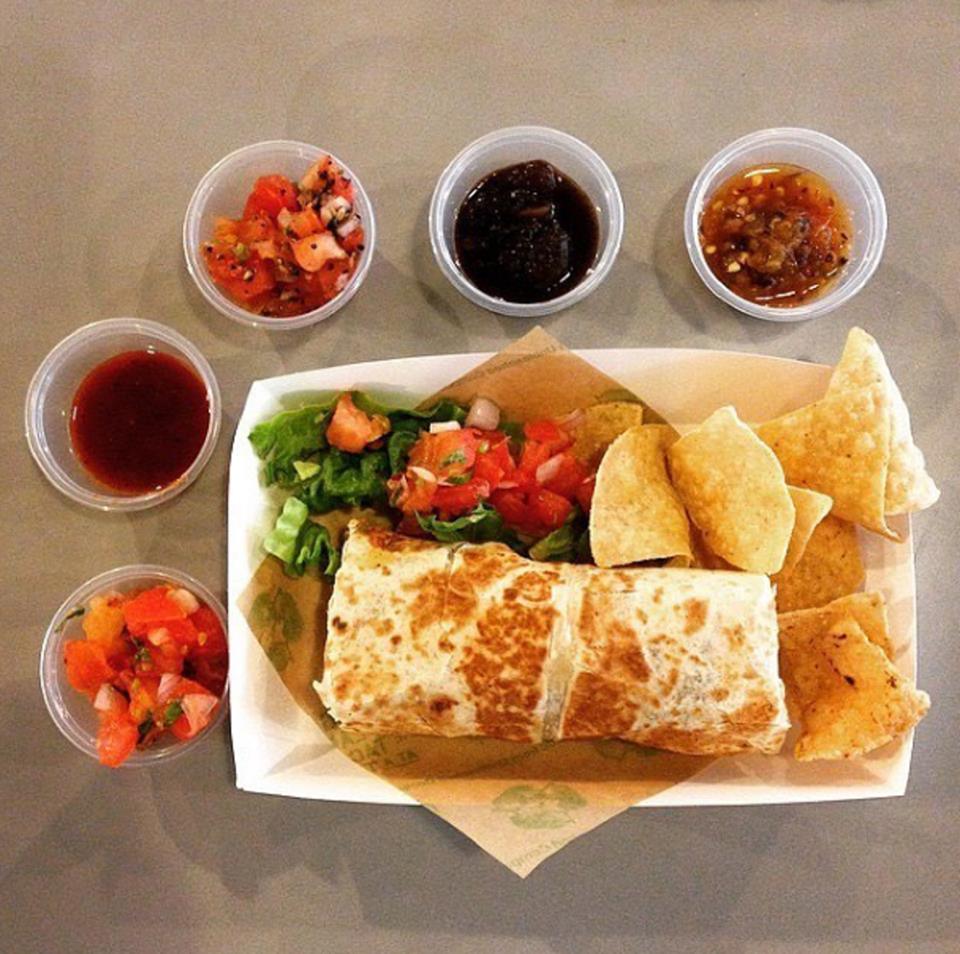 Authentic and Quality Franchise Opportunity
What sets Baja Fresh apart from the competition is its unwavering commitment to authenticity and the use of quality ingredients. From sizzling fajitas to mouthwatering tacos, every dish at Baja Fresh is carefully crafted to capture the vibrant flavors of Mexican cuisine. We pride ourselves in using only the freshest ingredients, ensuring that each bite bursts with authenticity. From the zesty salsas to the homemade tortillas, Baja Fresh's commitment to quality shines through in every aspect of our menu.
Investing in a Baja Fresh franchise offers a tremendous opportunity for the right entrepreneurs. Baja Fresh's proven track record, combined with our strong market presence and loyal customer base, provides a solid foundation for new franchisees. Baja Fresh has a comprehensive franchise support system in place, offering assistance in site selection, marketing strategies, and operational training. Our well-established operating procedures and thorough training programs ensure that franchisees receive the guidance and tools they need to run a business. Aspiring entrepreneurs looking to enter the Mexican food industry can leverage the Baja Fresh franchise model to tap into a popular and lucrative market.
Learn More about Baja Fresh Franchise
Baja Fresh has rightfully earned its place as a best Mexican food franchise. With our dedication to authenticity, commitment to quality ingredients, and recognition by industry experts like FranchiseChatter, Baja Fresh sets the standard for freshness in Mexican cuisine. For entrepreneurs seeking a rewarding business opportunity, investing in a Baja Fresh franchise presents a chance to be part of a reputable brand with a proven track record. By combining a vibrant culinary experience with comprehensive franchise support, Baja Fresh offers the ideal platform for aspiring entrepreneurs to thrive in the Mexican food industry. Embark on a flavorful journey and join the Baja Fresh franchise family as we continue to redefine the Mexican food franchise landscape.
Learn more about the Baja Fresh franchise opportunity here. If you're ready to get in touch with our franchise team to start a conversation about becoming a franchise owner, fill out our form here. We'll be in touch with more information and to answer any questions you may have.