Opening a healthy food franchise with Baja Fresh is a great way to break into the restaurant industry with a time-tested business model and beloved brand behind you. While independent business owners need to go it alone as they work to get their doors open and establish a customer base, Baja Fresh franchisees can look forward to a range of training and support resources that make their job easier. We're with you every step of the way!
Finding the Right Investment
Baja Fresh franchise owners can decide between a full-sized Baja Fresh restaurant or a streamlined Baja Fresh Express location. Both options have their benefits and will work in different areas. Over the last two decades, we've become experts in analyzing demographic research to find the perfect spots to open our healthy food franchises. We'll help you find just the right investment option and provide you with guidance as you look for the perfect location in your community.
Whichever option you choose, you can expect to pay a one-time franchise fee along with modest ongoing royalties. Your franchise fee helps to offset the cost of your training and onboarding. While many prospective investors wonder why they shouldn't just start their own restaurant to avoid this fee, they often find that the resources they're able to access as franchisees actually save them valuable time and money as they get their new business up and running.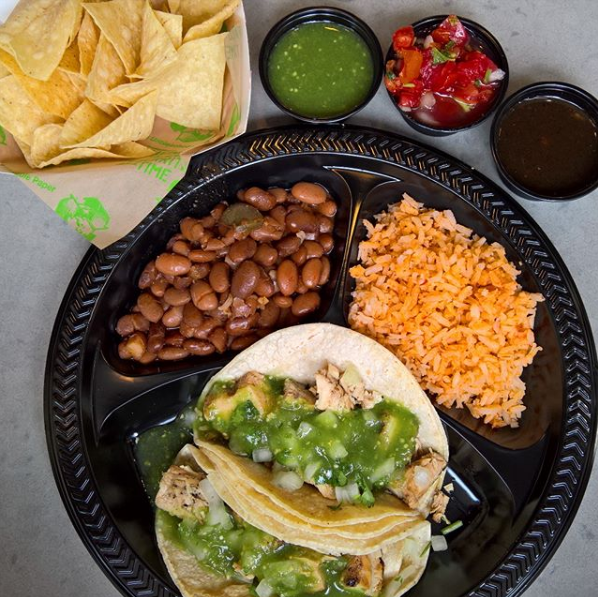 Mastering Our Business Model
One of the best parts of franchising with Baja Fresh is that we've developed a business model that allows our franchisees to operate one of our healthy food franchises as efficiently as possible. Running a restaurant requires streamlined processes to minimize wasted time and money. When you partner with Baja Fresh, you'll take part in a comprehensive training program at our headquarters. Through classroom learning and on-site experience in an operating Baja Fresh restaurant, you'll learn important skills and techniques in food preparation, customer service, ordering and inventory, and more!
Getting Your Healthy Food Franchise Up and Running
Baja Fresh is well known because of our uncompromising attitude toward fresh and wholesome food as well as our comfortable restaurants. Baja Fresh restaurants are characterized by warm colors, natural wood fixtures, and welcoming patios. Our experts will work with you as you build out your location, helping you to transform your site into a beautiful and fully-functional restaurant.
We'll also continue your training right in your own location. As you prepare for your grand opening, our experts will be on-site helping you to smooth out all of the last-minute details. We'll also work with you and your team, ensuring that you're properly implementing all of the operational procedures you learned about in your training. With our help, you can rest assured that you and your team are working at peak efficiency by the time you open your doors. Opening a healthy food franchise is easier than ever with Baja Fresh! Check out our website to learn more about this exciting opportunity.