Opening a fast-casual restaurant franchise with Baja Fresh is a great way to take advantage of trends in Mexican food and healthy eating. As you research the investment opportunity, there's a good chance you'll stumble on some new vocabulary. It's important to have a good idea of what these terms mean before you sign any franchise agreement. Let's take a quick look at some of the most common franchising terms you should know.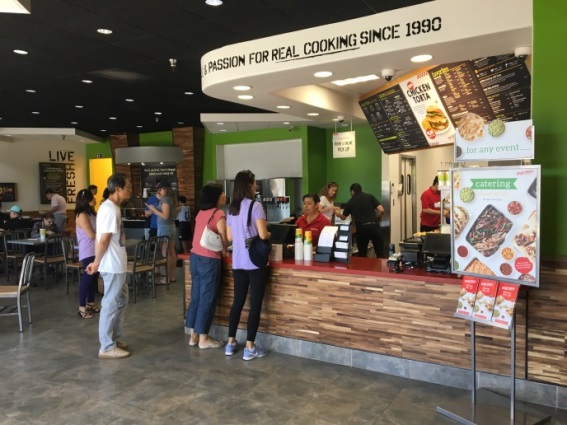 Franchise Disclosure Document
The franchise disclosure document (or FDD) is one of the most important documents you'll review as you make your decision to invest. The FDD breaks down just about everything you'll need to know about your fast-casual restaurant franchise investment, including what resources you can expect from the brand and what fees you'll be expected to pay for them. Depending on what fast-casual franchise you choose, the FDD may also include a section that details how much money you can expect to make based on the performances of other franchises. You'll have at least two weeks to review the FDD before signing your franchise agreement, and it's always a good idea to go over it with an expert party like a lawyer. Contact us today to request a copy of the Baja Fresh FDD! We'll be happy to answer any questions you might have about the document.
Startup Costs for Mexican Food Franchises
With so many Mexican food franchises to choose from, it's important to review their unique startup costs and what they include. At Baja Fresh, your startup costs cover everything you'll need to get your restaurant up and running. Having been in business since 1990, we know exactly what new franchisees need to open their doors. That's why we've developed a comprehensive breakdown of costs that show exactly how your investment will be spent.
Net Worth
Many fast-casual restaurant franchise brands will want to see proof of your net worth before approving you for ownership. Your net worth isn't the same as the startup costs. Instead, this figure represents about how much you are "worth" when considering all of your assets (e.g. bank accounts, property ownership, other investments, and so forth). Establishing a strong net worth is a good signal to franchisors that you'll be able to comfortably manage your investment without significantly impacting your quality of life.
Purchase Options
Baja Fresh stands out from other Mexican food franchises because we offer our franchisees multiple purchase options. In other words, our franchisees can decide what type of restaurant they'd like to open. This flexibility is great because, not only does it allow investors to decide which model is right for their area, it also allows them to choose the level of investment that suits them best. At Baja Fresh, our franchisees can choose whether they'd like to open a traditional single restaurant or one of our smaller, streamlined Baja Fresh Express locations. Check out our website to learn more about the two location types our investors can choose from!
These are just a few of the terms you should know as you research investing in a fast-casual restaurant franchise. Visit our website to learn more about why now is a great time to partner with Baja Fresh!
©2018 BF Properties, LLC All rights reserved. All other trademarks referenced are property of their respective owners. The information provided herein is for informational purposes only and is not intended as an offer to sell, or the solicitation of an offer to buy, a franchise; nor is it directed to the residents of any particular jurisdiction within the U.S. or elsewhere. The following states currently regulate the offer and sale of franchises: CA, HI, IL, IN, MD, MI, MN, NY, ND, RI, SD, VA, WA, and WI. If you are a resident of one of these states, or of a jurisdiction that has similar requirements, we will not offer you a franchise until we have completed the applicable registration or obtained the exemption from registration, and completed the applicable disclosure requirements. Regardless of what state you reside in, an offering can only be made by a franchise disclosure document.