3 Reasons to Own a Baja Fresh® Franchise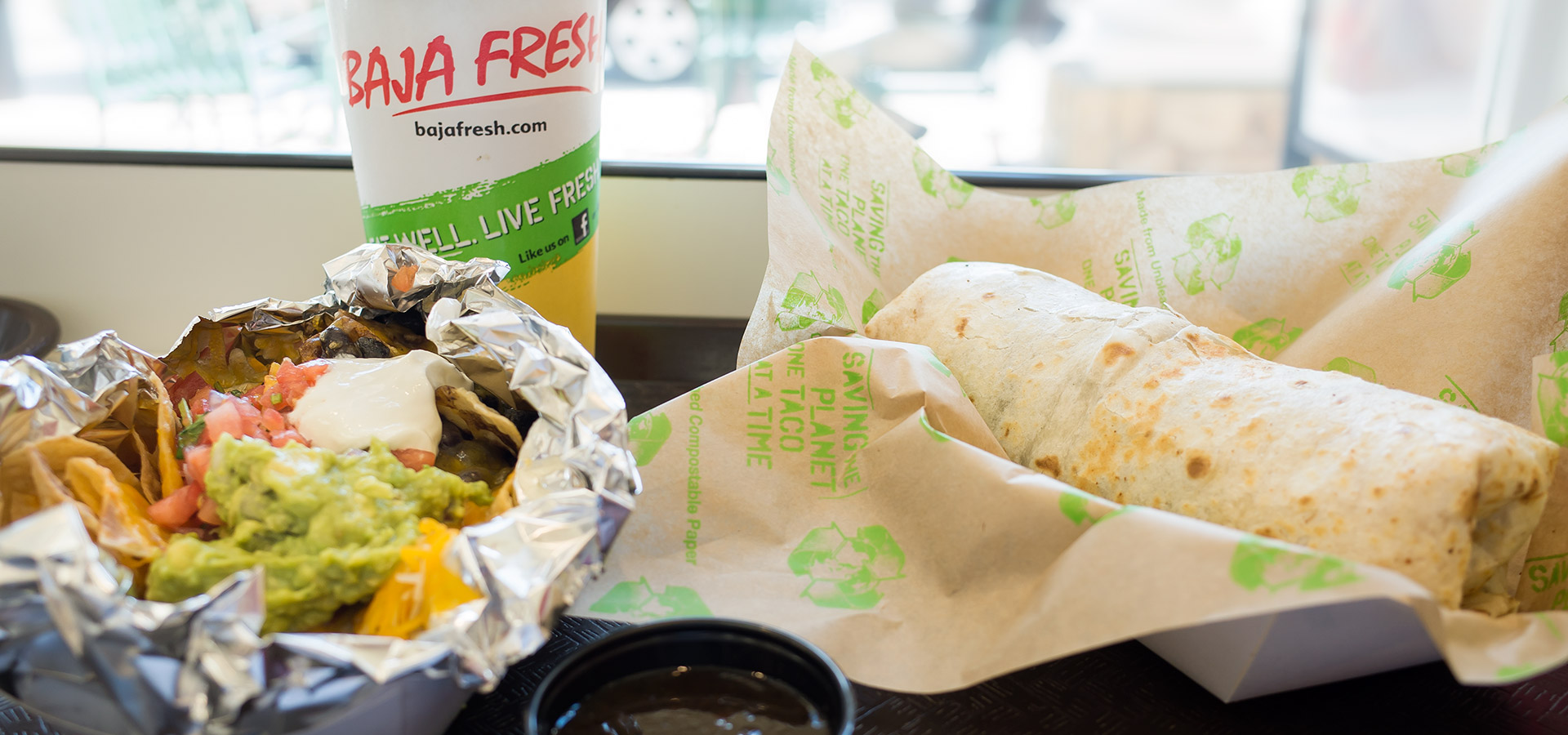 Healthy and fresh are not the typical words associated with a quick service restaurant or QSR franchise. We often think of quick service options as greasy burgers and deep-fried snacks. As a QSR franchise opportunity, Baja Fresh is different. We are breaking that negative stereotype of unhealthy and low quality foods as the main fare in fast casual dining. We've started a tradition of providing fresh, delicious food at affordable prices since 1990.
With that in mind, here are three reasons to own a Baja Fresh Mexican food franchise.

We Prioritize Flavor and Nutrition.
At Baja Fresh, we choose flavor and nutrition over filler and fads. What does that mean? Well, fads are turning unhealthy chips covered in cheese dust into an unnatural taco shell. It gets media attention, but it's not tasty, and it's definitely not good for you.
Fillers are using low-quality ingredients and over-processed foods. Liquid cheese, sauces in blister packets, and mixing in cheap grains like oats to bulk up taco "meat" are all examples of fillers typical of the average Mexican food franchise.
At Baja Fresh, we reject cutting corners to save a buck. We choose real, natural food cooked with care and without gimmicks. When flavor and nutrition comes first, franchise owners can be confident in the menu.
We're All About Authentic, Local Mexican Food, Fresh!
Baja Fresh is a Mexican food franchise. Our franchises make tacos and burritos the same way they are made in kitchens across Mexico.
We use whole vegetables. Diced tomatoes, bright onions, pungent garlic, and fresh chili peppers are prepared to make our crisp, pico de gallo salsa. We do the same for all our daily salsas, homemade beans, fresh-grilled meats, and more.
We don't need a lawsuit to convince us to share the ingredients in our food. We are transparent about buying the best local produce, meats, tortillas, and Mexican cheese. Customers can see into the Baja Fresh kitchen and watch our cooks preparing their food as they order it.
It's a simple concept. Local, fresh ingredients are how food is made in Mexico, so Baja Fresh does it that way too.
We Believe Customers and Franchisees Should Eat Well, Live Fresh.
We care about nutrition. Direct from the franchise headquarters, we provide all the nutritional information on our menu items including calorie count, grams of fat, carbohydrates, and protein. We know that many customers follow specific diets, and we have no need – and no desire – to trick people. Our menu items fit many healthy and popular diets, so we make it easy for customers to make the right meal choices.
It's not only the diet-conscious we care about either. We care about everybody who works at Baja Fresh having quality food. As the owner you will probably do a fair amount of eating the food yourself. Part of that is quality control and the other part is pure convenience. Why not take a burrito home with you at the end of the workday?
Your QSR franchise should serve food that you are proud of, and that you will be happy to eat as well.
Baja Fresh is a Mexican food franchise that confidently provides nutritional, flavorful Mexican food that is fresh and fun. Given changing consumer eating habits, which prioritize healthy eating even in a quick service restaurant, we're offering a solid business investment opportunity that you should learn more about.
To learn what it takes to open your own Baja Fresh QSR franchise today, click here.
©2018 BF Properties, LLC All rights reserved. All other trademarks referenced are property of their respective owners. The information provided herein is for informational purposes only and is not intended as an offer to sell, or the solicitation of an offer to buy, a franchise; nor is it directed to the residents of any particular jurisdiction within the U.S. or elsewhere. The following states currently regulate the offer and sale of franchises: CA, HI, IL, IN, MD, MI, MN, NY, ND, RI, SD, VA, WA, and WI. If you are a resident of one of these states, or of a jurisdiction that has similar requirements, we will not offer you a franchise until we have completed the applicable registration or obtained the exemption from registration, and completed the applicable disclosure requirements. Regardless of what state you reside in, an offering can only be made by a franchise disclosure document.