For a careful investor, it's important to weigh the pros and cons of your investment, and what kind of return you can expect from your new business. Baja Fresh has created unique Baja inspired Mexican restaurant franchise opportunities that differentiate itself from those of other fast-food brands. With fresh food and ingredients combined with affordable prices, Baja Fresh hits the mark for both customers and business owners.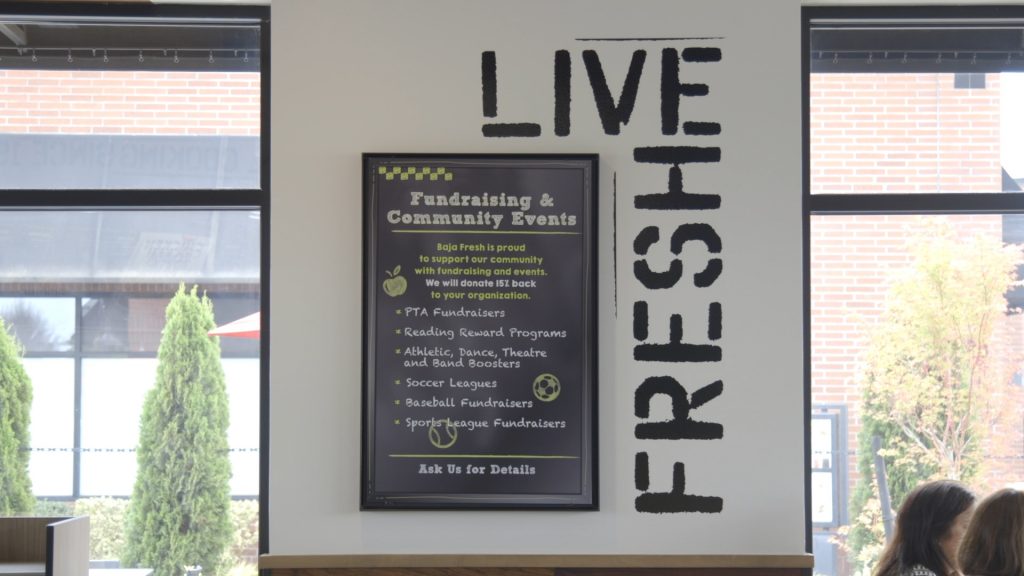 Mexican Cuisine & QSR Popularity
With health concerns growing more substantial in the United States, it seems like more people are likely to grab chicken cooked over rice, beans, and hardy veggies over a grease dripping cheeseburger. Given our increasing health-consciousness, it's clear that Mexican food is consistently on the rise. It's hard to pinpoint whether it's the reasonable price or the tantalizing spice, but Mexican restaurants experienced a 4.8% spike in growth over the past five years*. Baja Fresh has seen this growth and capitalized on it with our Mexican restaurant franchise opportunities. Baja Fresh also falls under the category of a Quick Service Restaurant or a QSR, giving customers instant satisfaction in fantastic service.
Franchise Support
In working with a franchise like Baja Fresh, there are plenty of resources that will enhance an investor's ability for potential long term success. Baja Fresh has made it a priority to maintain a rigorous attention to quality in all facets of the business. In working with a Baja Fresh franchise, you will be given information on everything you need to know regarding the crucial aspects of running the business. This includes training and ongoing support, which continues even after you've opened your doors. When investors take advantage of one of our Mexican restaurant franchise opportunities, they will also be assisted with marketing support, brand development, and learn the ins and outs of their QSR through training sessions. We provide our Baja Fresh franchisees with regular feedback, ensuring they meet both their personal goals for their business, and our vision for the franchise's future.
What You Get For Your Investment
While creating a vision for your investment may be enough to excite an entrepreneur, having a layout of what your dream will look like is necessary to actually make it a reality. Baja Fresh has taken steps to achieve this for our investors by implementing our investment opportunities with past franchisees. One of the first stages of our Mexican restaurant franchise opportunities involves choosing a location. During this process, our team of experts will help you find the perfect spot for your restaurant franchise using our real-estate knowledge. These steps are based on your budget for investing in a location and choosing the ideal vicinity. Whether you choose a full-sized traditional restaurant or a smaller express location, Baja Fresh will help you identify the benefits and potential drawbacks of each.
There are plenty of other reasons why Baja Fresh is different than most other Mexican restaurant franchise opportunities! Check out our resources page and find out more.
---
*IBISWorld-Mexican Restaurant Industry Data Researchhttps://www.ibisworld.com/industry-trends/specialized-market-research-reports/consumer-goods-services/food-service-drinking-places/mexican-restaurants.html