Getting in a new business is an exciting feeling, but staying in business is even better. You may have an interest in starting your own business, but the doubt of long-term success could deter even the most passionate entrepreneur. Building off a proven brand like the Baja Fresh® franchise gives our investors a realistic and structured game-plan, helps you set achievable goals, and most importantly, allows you to retain that sense of entrepreneurial excitement.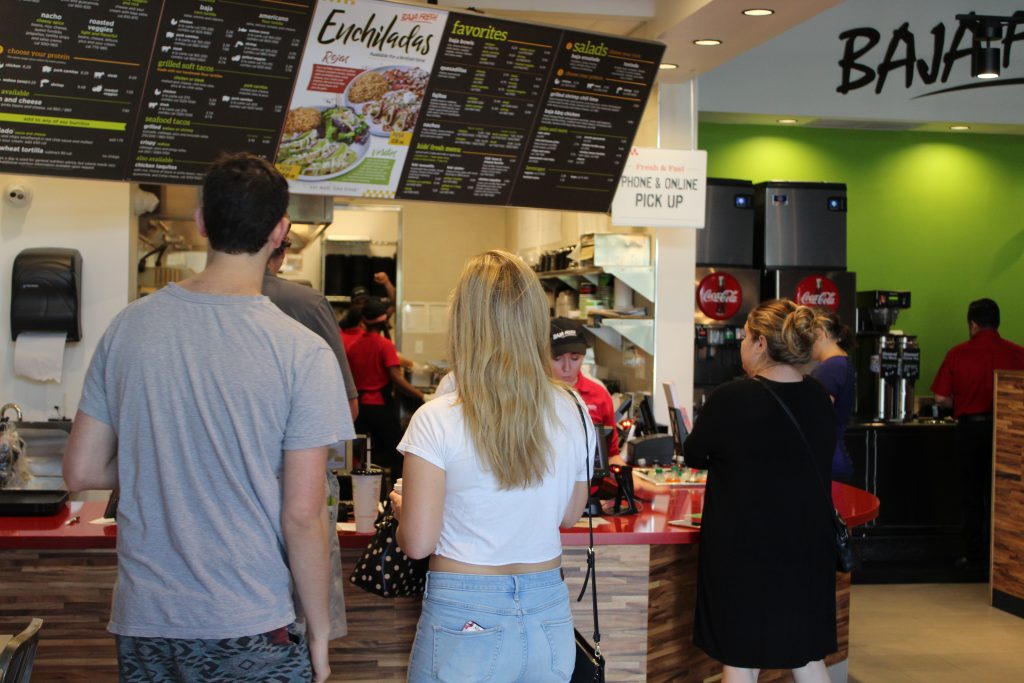 Training and Support:
Not all our investors start their business with the expertise necessary for opening a Mexican food franchise. It is essential for us to share with franchisees the ins and outs of the quick service restaurant industry. In working with an established brand, our team will help prepare you for opening your Baja Fresh franchise through our initial training. We help our investors start their business with extensive training and consistent support. When you experience issues or questions with your Baja Fresh franchise, an answer or solution is a call away. When working with an established brand name like ours, you will receive useful information based on industry information, research, and similar ideas that have made Baja Fresh a nationally recognized name.
Brand Awareness:
In the process of building your location, a savvy entrepreneur will quickly realize that establishing brand awareness is the first step to getting customers in the doors. With so many established options, opening a unique Mexican food franchise or developing your own business may prove to be the biggest challenge. However, since Baja Fresh franchises has been an established brand since 1990, this challenge is a bit easier when you franchise with us. Our franchisees benefit from extensive marketing assistance, and a comprehensive support infrastructure when developing your Mexican food franchise.. With a "Live Fresh" philosophy, Baja Fresh has increased awareness in 27 states and locations overseas to expand our customer base for our franchisees.
Lucrative Locations:
With statistics* showing the rising popularity of our industry, there is a great deal of flexibility when it comes to choosing a location for your Mexican food franchise. In 2019 alone, the Mexican restaurant industry has generated $60 billion in revenue, and annual growth from 2014-2019 has been moving up at almost 5%*. Although it may not seem crucial, placing your Baja Fresh franchise in the optimum location is something in which we have taken great interest. With over 80 locations, Baja Fresh has created a page for you to pinpoint where your desired location may be. With a team of well-equipped real-estate professionals to help franchisee along the way, we have continuously assisted in finding sites for our franchisees.
Innovative Menu and Restaurant Design
Since starting our first location 30 years ago, Baja Fresh has always stayed committed to not only a fresh menu, but also style. Based on the size of your investment when building your Mexican food franchise, you will be given a model for your location which can come in the form of an Express Restaurant or Traditional Single Restaurant model. Each has certain advantages depending upon the community in which you choose to start your Baja Fresh franchise, as well as unique menus tailored to a demographic with ever-changing tastes.
Ready to spice up your career with a Mexcian food franchise? Getting started is as easy as visiting our contact us page and your one step closer to opening your Baja Fresh franchise.
*IBISWorld-Mexican Restaurant Industry Data Research https://www.ibisworld.com/industry-trends/specialized-market-research-reports/consumer-goods-services/food-service-drinking-places/mexican-restaurants.html