Now is a better time than ever to invest in a Baja Fresh healthy fast food franchise! We're a part of several growing industries, including quick-service restaurants, Mexican food, and healthy eating. All of these industries are trending, and now is your chance to strike while the iron's hot. If you're thinking of going into business with us, here are a few tips to making the experience of opening your restaurant as simple and rewarding as possible.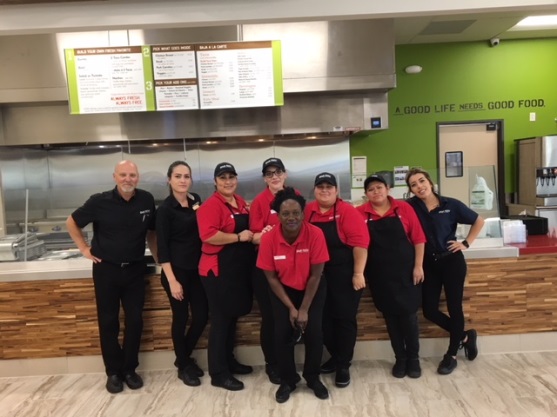 Finding the Perfect Location
No matter the industry, location is important for any new business. You'll need to find a site that is both cost-effective for you and convenient for your target customers. Finding that perfect location for your fast-casual franchise can sometimes feel like hunting for a unicorn! It can seem extremely time consuming and maybe even impossible to secure one that encompasses everything you need. That's why Baja Fresh offers our franchisees resources to make things simpler. Our trusted real estate partners can help direct franchisees to great locations with reasonable leasing terms, and our marketing experts can examine demographic data to ensure you're setting up shop in the right area.
An Effective Marketing Campaign
Any entrepreneur will tell you that an effective marketing campaign is one of the secrets to success. It's impossible to grow any business unless potential customers know who they are and what they have to offer. One of the benefits of purchasing a Baja Fresh fast-casual franchise is that we've developed relationships with marketing agencies over the years and have cultivated a cache of materials. We know exactly how to deploy a targeted ad campaign, and our experts will help you to draw attention to your new location when you open your doors!
Finding the Right Healthy Fast Food Franchisor
If you're looking into franchising as opposed to starting a business from scratch, you've identified a great way to get into a new and exciting career. Franchising has many advantages, not the least of which is the expertise and guidance of a well-established franchisor. However, not all franchisors offer the same things. It's important to do careful research to find a franchisor that's willing to work with you and will provide you with the training and support you'll need to grow your business with confidence. Baja Fresh strives to be transparent to our prospective franchisees, which is why we've developed a comprehensive website that explains many aspects of your investment in our company. Check it out to see if we'd be a good fit for you and your business goals!
Hiring a Strong Staff
As a franchisee, you can't be responsible for everything! When it comes to running your restaurant, you'll need to find a great team to manage day-to-day operations along with you. It's also important to implement consistent operations procedures so that you know they're running your restaurant consistently from day-to-day. Baja Fresh has established training procedures for franchisees as well as their staff so that everyone is well-prepared to tackle daily operations.
These are just a few of the keys to opening a fast-casual restaurant. Contact us today to learn more about how Baja Fresh supports our franchisees!
©2018 BF Properties, LLC All rights reserved. All other trademarks referenced are property of their respective owners. The information provided herein is for informational purposes only and is not intended as an offer to sell, or the solicitation of an offer to buy, a franchise; nor is it directed to the residents of any particular jurisdiction within the U.S. or elsewhere. The following states currently regulate the offer and sale of franchises: CA, HI, IL, IN, MD, MI, MN, NY, ND, RI, SD, VA, WA, and WI. If you are a resident of one of these states, or of a jurisdiction that has similar requirements, we will not offer you a franchise until we have completed the applicable registration or obtained the exemption from registration, and completed the applicable disclosure requirements. Regardless of what state you reside in, an offering can only be made by a franchise disclosure document.