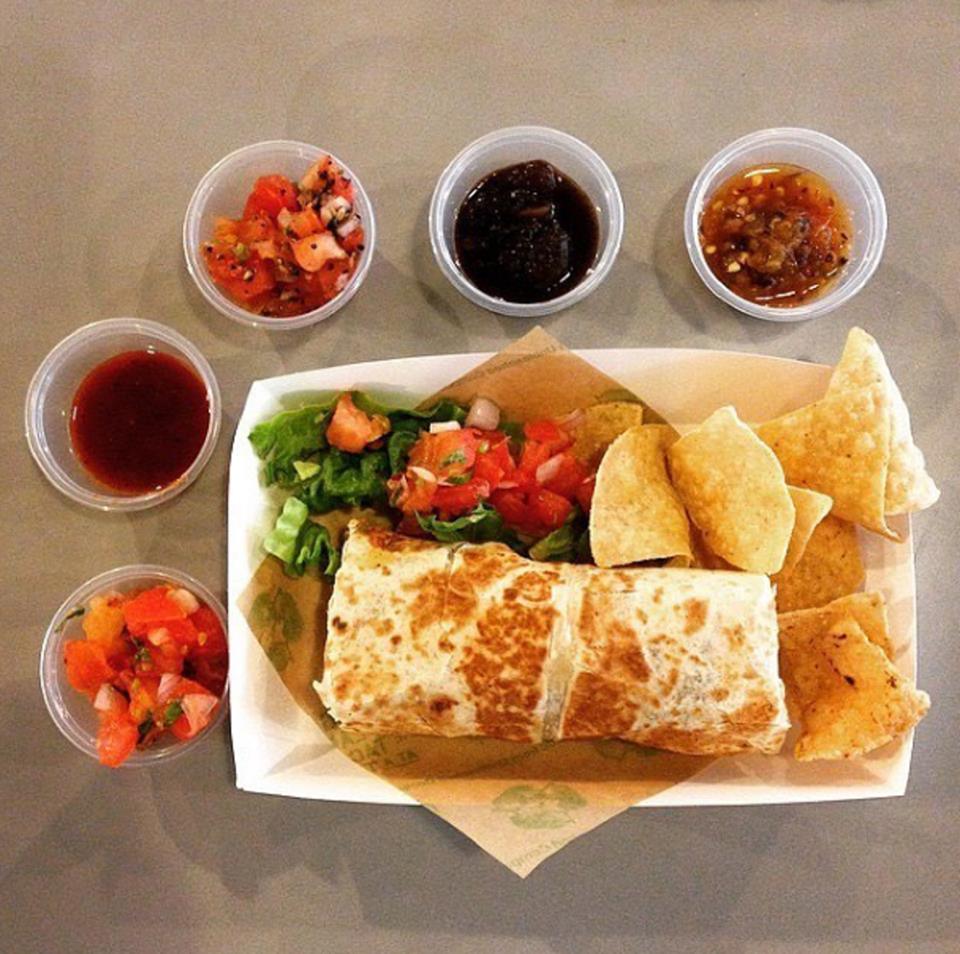 Burrito fast food joints are everywhere — on college campuses, in shopping malls, in rest stops, and in shopping centers. According to IBIS World, Americans spent $11 trillion on Mexican food in 2016, and the number of fast-casual Mexican restaurants is projected to grow at 2.6% per year between now and 2021.

If you are looking to enter this spicy industry, you should consider franchising with Baja Fresh. Not only are we an established brand that cares about our franchisees, but we also provide a unique, healthy fast-casual burrito experience that keeps our customers coming back.
Brand Longevity
Baja Fresh opened its doors before the first Chipotle® in 1993 and the first Qdoba® in 1995, introducing our delicious Mexican burritos to the world in 1990. When we started franchising in 2003, we dedicated ourselves to sharing our "Live Fresh" philosophy with restaurant franchise entrepreneurs, and we now have restaurants in 27 states and three countries. USA Today® placed us in the top two Tex-Mex chain restaurants in America, along with Chipotle. If you're wondering if Chipotle is a franchise, the corporation has remained adamant to stay company owned, however, 90% of our Mexican restaurants are franchises. That number alone shows how much we care about our franchisees.
Training and Support for Our Franchisees
We put our Mexican restaurant franchise owners first. To give them the tools they need to run their restaurants, we provide at least six weeks of training, and our on-site training team is there to help franchisees open their restaurants. Of course, we support them throughout the duration of your business as well, with continued training and programs to help franchisees grow their restaurant businesses.
Only Fresh, Nutritious Food at Our Mexican Restaurants
Baja Fresh is not the standard casual burrito franchise. We emphasize our "Live Fresh" philosophy with every diverse menu item, from our tacos, taquitos, and churros to our burritos, bowls, and quesadillas. None of our food is processed, and we don't use fillers, microwaves, lard, or M.S.G. No ingredients come from cans. Baja Fresh's proteins — such as fish, chicken, and pork — do not arrive at the locations in any dehydrated forms. Customers want fresh, delicious food, and that's what Baja Fresh franchisees offer.
Franchise with Us
At Baja Fresh, we prioritize healthy, high-quality food for your customers. We change our brand's menu often to remind guests of our mission to keep restaurants fun and fresh. If you're interested in franchising with Baja Fresh, it's time to take the next step. Contact us to find out more about franchise opportunities in your area.
©2017 BF Properties L.L.C. All rights reserved. All other trademarks referenced are property of their respective owners. The information provided herein is for informational purposes only and is not intended as an offer to sell, or the solicitation of an offer to buy, a franchise; nor is it directed to the residents of any particular jurisdiction within the U.S. or elsewhere. The following states currently regulate the offer and sale of franchises: CA, HI, IL, IN, MD, MI, MN, NY, ND, RI, SD, VA, WA, and WI. If you are a resident of one of these states, or of a jurisdiction that has similar requirements, we will not offer you a franchise until we have completed the applicable registration or obtained the exemption from registration, and completed the applicable disclosure requirements. Regardless of what state you reside in, an offering can only be made by a franchise disclosure document.