A Baja Fresh® QSR Franchise is a Good Business Investment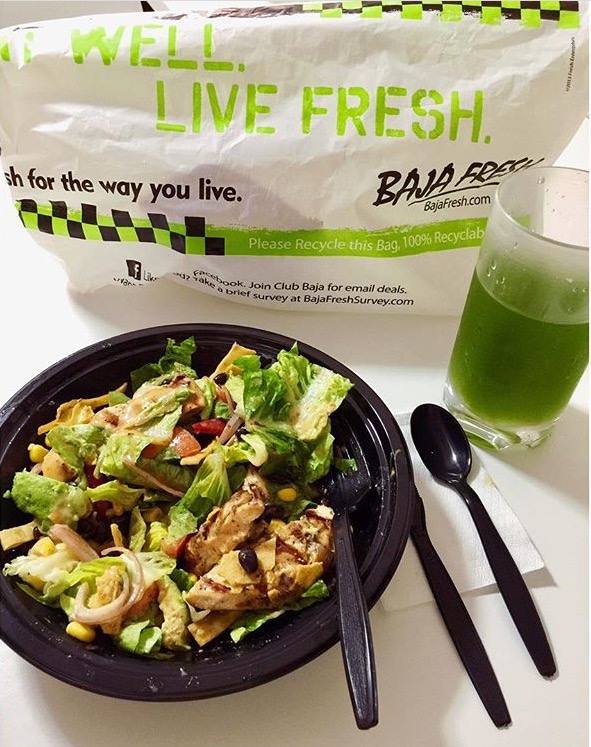 Let's talk about gut instinct. You are an entrepreneur who wants to open a quick service restaurant, or QSR franchise, but you aren't positive which one to go with. You want to choose an exciting restaurant. You want your decision to make good business sense. You want to offer good food, and you want a restaurant that will be fun to manage.
What does your gut tell you? Of all the QSR franchise opportunities out there, which are you most excited about? We may be slightly biased, but we think you should strongly consider Baja Fresh Mexican food franchises.
It's About Fun and Family
The truth is that Mexican food is fun. Small, tasteless personal pizzas and limp is-this-really-meat hamburgers don't stack up. Plus, nobody wants to share their French fries. Tacos and burritos, on the other hand, are social foods.
The guys from opposing teams go out for friendly tacos after the soccer game. College students get together for study group over burritos and shared nachos. Your aunts meet up for grilled chicken salads and an afternoon of gossip about what happened at Suzie's baby shower last week.
Mexican food carries an inherent sense of community, and invites a bit of fiesta or party into your life.
It's About Eating Healthier
Tacos and burritos are fun, and they are also full of fresh ingredients. In the world of QSR franchise opportunities, it's important for entrepreneurs to avoid investing in fatty, unhealthy foods that are falling out of favor with customers.
One 2016 study says 76% of Americans claim they are trying to eat healthier at restaurants. As the American public increases its efforts to eat healthy, the market for healthier options is growing. Consumers even report checking for fresh ingredients from a local source as well as the calorie count.
Mexican food franchises fit the bill. Fresh salsas, crisp lettuce, ripe tomatoes, diced chili peppers, warm tortillas, soft cheese, and homemade beans. These are the ingredients you find in a Mexican kitchen – and in a Baja Fresh restaurant. Tacos and burritos are simple, healthy and fresh food at an affordable price. Along with the fun, this makes for an attractive option to consumers.
Other Mexican food franchises push over-processed and unhealthy options. Some menu items at these restaurants aren't even recognized as Mexican cuisine. They are foods invented by corporations. Meaning, they offer a commercialized, non-authentic version of Mexican cuisine. It's not fun or healthy.
As a business owner, part of your choice in restaurant is about the menu. What do you want to serve to your community? With a quality QSR franchise, it's possible to stay true to freshness and the vitality of authentic Mexican cuisine.
Tacos and burritos with fresh ingredients are an exciting and healthier option. These are foods people love, and they're the foundation of a business you can be proud of. This is the type of Mexican fast food that makes for good business.
To learn more about Baja Fresh QSR franchise opportunities, read what it's like to be a Baja Fresh franchisee.
©2018 BF Properties, LLC All rights reserved. All other trademarks referenced are property of their respective owners. The information provided herein is for informational purposes only and is not intended as an offer to sell, or the solicitation of an offer to buy, a franchise; nor is it directed to the residents of any particular jurisdiction within the U.S. or elsewhere. The following states currently regulate the offer and sale of franchises: CA, HI, IL, IN, MD, MI, MN, NY, ND, RI, SD, VA, WA, and WI. If you are a resident of one of these states, or of a jurisdiction that has similar requirements, we will not offer you a franchise until we have completed the applicable registration or obtained the exemption from registration, and completed the applicable disclosure requirements. Regardless of what state you reside in, an offering can only be made by a franchise disclosure document.