We know that there are many Mexican food franchise opportunities to choose from in today's market. Baja Fresh stands out for a number of reasons, including the simple process we've developed to open one of our restaurants. When you sign your franchise agreement, you can look forward to a clear-cut path towards opening your doors and growing your business. Here's a sneak peek at a few of the most important steps in the process.
Evaluating Mexican Food Franchise Opportunities
Careful research is necessary to whittle down the Mexican food franchise opportunities on your short list. Even within the Baja Fresh brand, there are two unique concepts to choose from. We've developed a website that spells out our franchise opportunity in great detail, so our potential franchisees can research us at their leisure. Once you've reviewed what we have to offer, contact us! If we are a good fit, you'll soon be signing your franchise agreement and preparing your new restaurant for business.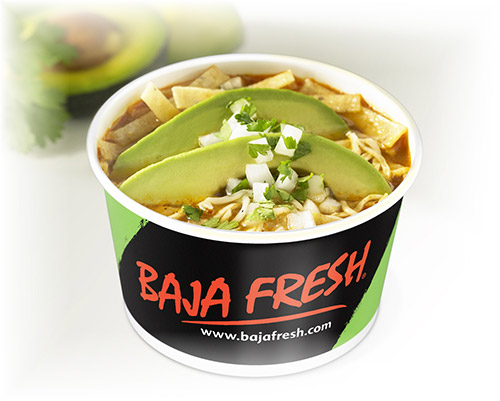 Attending Training
Baja Fresh is famous because of our dedication to the freshest possible ingredients. The way we prepare and store our food is paramount to ensuring its quality and drawing in customers. To get you up to speed on our methods, you'll take part in training at our headquarters in Scottsdale, Arizona. Not only will you spend time in a classroom learning the basics, you'll get to see everything in action by spending time in a fully-operational Baja Fresh restaurant! Once your initial training ends, you'll spend further time with one of our experts right in your own location. We'll help you apply what you've learned to your restaurant and staff.
Finding a Location
Finding the perfect location is key for any new business. We have decades of experience opening new Baja Fresh restaurants, so we know just what qualities to look for in your new location. We'll clue you in to the qualities of a great lease agreement and what part of town to search in. Our trusted real estate partners will work with you to ensure that you get the best deal possible on a great space in your territory.
Your Grand Opening
Preparing for your grand opening is one of the most exciting steps in the process! We'll help you build out the interior of your location and deploy a strategic marketing campaign to generate a buzz about your new business. You'll hire and train staff to help you run your restaurant, and together you'll open for business. Of course, once your restaurant has opened, the real fun is just beginning. We'll work with you to keep your business running smoothly and growing efficiently. We understand that your success is our success, so we'll be there to provide you with feedback and ongoing professional development as your business grows.
These are just a few of the most important steps in the process of opening your restaurant. To learn more about how Baja Fresh stands out from other Mexican food franchise opportunities, contact us today!