Why can Baja Fresh be the Franchise for You?
Baja Fresh is not your average Mexican fast food franchise. For more than 30 years, Baja Fresh has offered customers fresh, delicious Mexican fare served up fast and at an affordable price point. Baja Fresh has proven that fast-casual food doesn't have to be unhealthy or made from low-quality, prepackaged ingredients, which is why this franchise has stuck around so long. If you're looking for a tasty yet healthier franchise brand to invest in, Baja Fresh can be the franchise for you.
As Mexican food continues to grow in popularity – especially in the U.S. – and consumers are increasingly mindful of what goes into their food, there's never been a better time to franchise with Baja Fresh. It's an investment in a quality brand with a rapidly expanding market, low startup costs, a simple-to-run business model, built-in customer base, and a longstanding commitment to real, nutritious food.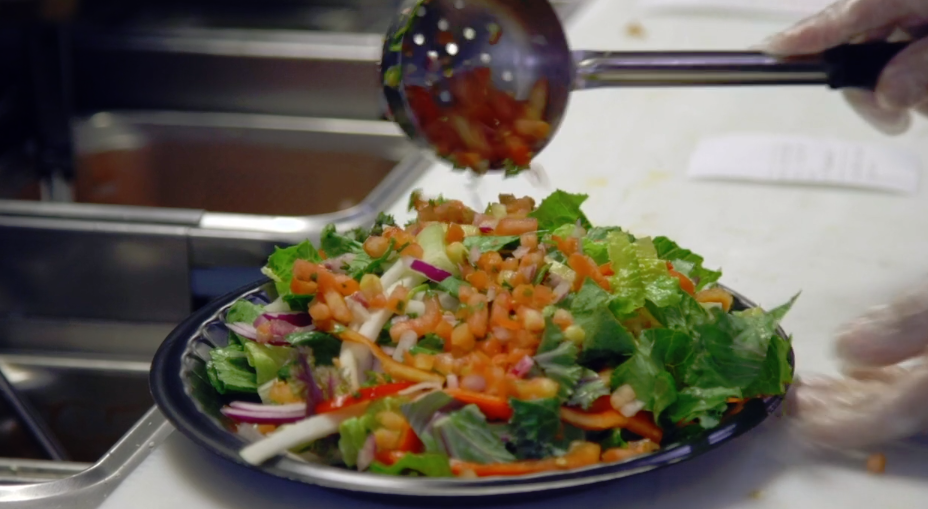 1. Demand for Healthier Mexican Food
For years, the demand for Mexican food has been on an upward trend. This style of food accounts for some 8% of restaurants in the United States and is among the top three most popular restaurant types among surveyed consumers. The Mexican food market size is projected to grow by about $114 billion from 2021 to 2026, according to market research, and will progress at a compound annual growth rate of 6.65% during that forecast period. North America will account for 58% of that projected market growth, showing that North Americans, in particular, love their Mexican food.
While Mexican food is still as popular as ever among restaurant goers, the COVID-19 pandemic spurred an uptick in the demand for healthy foods, including foods that are natural, organic, and immune-boosting. This trend is expected to continue, with more and more consumers embracing health-conscious lifestyles and more mindful eating practices.
While some Mexican-inspired restaurants offer their guests greasy, cheese-laden dishes, Baja Fresh offers a wide variety of authentic, Baja-inspired Mexican dishes that gives customers the opportunity to make health-minded choices. With menu options made to order and from fresh, house-made ingredients, Baja Fresh is leading the way in nutritious eating – without the wait.
2. Brand Recognition
One of the reasons Baja Fresh is a well-loved brand is because it lives up to its name. When customers think of Baja Fresh, they think "fresh," and they think "quality." Baja Fresh menu items are always made fresh daily, in-house, and without the use of microwaves, canned products, or mostly prepackaged ingredients. In other words, the Baja Fresh philosophy stands apart from other Mexican franchises and aligns with the healthy eating trend.
Baja Fresh has also been in business since 1990, and has spent the past 30 plus years growing the Baja Fresh brand into a name customers love, trust and immediately recognize. If you invest in Baja Fresh, you're buying into a concept built on quality, nutritious food in a market that keeps on growing. A time-tested brand offers franchisees a high profit potential with plenty of room for growth, so there's no better time to franchise with Baja Fresh.
3. Unparalleled Franchise Support
If you franchise with Baja Fresh, you won't be on your own as you're growing, marketing and sustaining your business. International franchisor Kahala Brands™, the parent company of Baja Fresh, is there to provide support and answer questions for as long as you're in business. With more than 28 quick-service restaurant brands, and locations around the globe, Kahala Brands is one of the fastest growing franchising companies in the world and a veteran with regard to helping small business owners realize their entrepreneurial goals.
With headquarters based in Scottsdale, AZ with limited use of third-party agencies, Kahala Brands offers franchisees the support they need from an experienced, in-house team that knows the brands inside and out. Some of the services provided by Kahala Brands include: franchise development, assistance with location selection and real estate negotiation, architectural design and construction, operations support, supply chain support, research and development to keep up with trends and ensure your business is adapting, and marketing and public relations.
As a franchisee, you can also count on initial and ongoing training to make sure you're as equipped as you can be to operate and grow your business. Though previous experience in the food service industry or as a small business owner is certainly helpful, it's not necessary to franchise with Baja Fresh, as the support and management teams will provide all the resources and support you need to get up and running.
Learn More about Franchising with Baja Fresh
If you think Baja Fresh might be the perfect franchise to help you realize your entrepreneurial goals and bring delicious, high-quality Mexican-inspired fare to your community, learn more about the brand by visiting the Baja Fresh research pages here. There, you'll find information about the menu, support team, investment requirements, and what it takes to be a Baja Fresh franchise owner.
For answers to further questions about Baja Fresh and to start a conversation with a Baja Fresh representative, fill out our form here and learn more about this unique franchise opportunity.