Inclusive Menu Items Now a Staple on Menu
Even just a few years ago, plant-based options were often rarities on a typical fast-casual franchise restaurant menu, but those days are over. Now, it's commonplace to find plant-based options on menus, as well as items that are gluten-free or dairy-free, to increase customer satisfaction and grow the business' customer base. The reason is simple: business owners want to keep their customers satisfied and keep bringing new ones through their doors, which means providing the most inclusive menu possible to accommodate a variety of dietary needs and preferences.
Market research shows consumers are increasingly health-conscious and opting for more plant-based options when dining out. Menu items that meet vegetarian and vegan needs are becoming more and more popular, and Baja Fresh has risen to the occasion by introducing plant-based options, which are permanent additions to the menu. Baja Fresh is known for its Baja Bowls, tacos, taquitos, quesadillas, fajitas, nachos, salads and more, all made from fresh and top-quality ingredients. Now, guests can opt for the Impossible™ Meat Made From Plants and add this plant-based protein to almost any menu item.
The three Impossible menu options, introduced last year, include the Impossible™ Taco Combo, the Fuego Impossible™ Burrito and the Impossible™ Bowl, all of which were met with enthusiastic customer feedback, according to brand leaders. These plant-based items are now staples at Baja Fresh, so customers seeking a meat alternative can always find something delicious on the menu that meets their needs.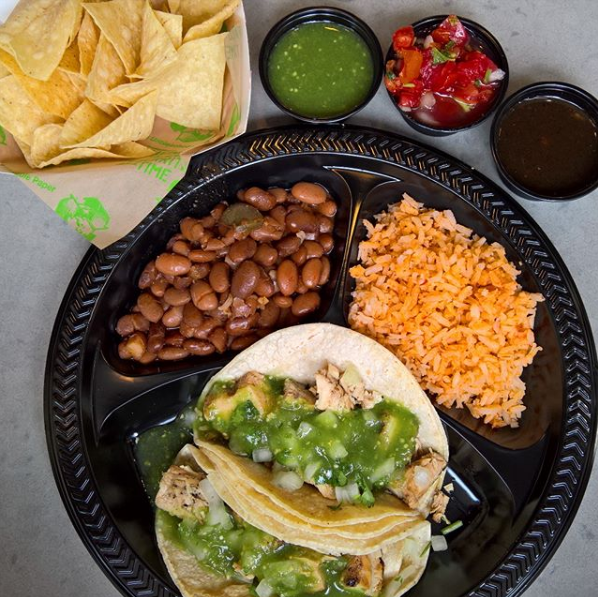 More Options Means More Customers
The Baja Fresh franchise team and parent company Kahala Brands™ are constantly evolving and innovating to keep customers happy and help franchisees realize their maximum profit potential. One of the most important ways to accomplish both is to offer customers more options, as Baja Fresh has done by adding the vegan-friendly Impossible™ Meat permanently to the Baja Fresh menu. Customers are unique, and the Baja Fresh menu reflects that with a wide range of options and items that allow Baja Fresh guests to customize their orders and enjoy a meal that suits their dietary needs and leaves them satisfied.
Any business owner knows that to create a thriving business, adaptation is necessary to meet changing customer needs and broaden the customer base, and more menu options means more customers. The Baja Fresh and Kahala Brands teams are there to provide support to franchise owners, help develop new menu concepts to drive customer interest, and assist with marketing and promoting new menu items to customers.
Learn More about Baja Fresh Franchise
If you're ready to learn more about the opportunities and benefits of becoming a Baja Fresh franchise owner, you can start a conversation with the Baja Fresh team today by filling out our form here.
You can also visit the Baja Fresh research pages here for additional information on the franchise story, why customers love the menu, what kind of support you'll receive as a franchisee, and the advantages of joining the Baja Fresh franchise community. We look forward to hearing more about you and your goals of business ownership!