New Menu Items Entice Customers
Baja Fresh, the fast-casual Mexican food franchise built on fresh, quality ingredients, has recently introduced a seafood special with two new dishes added to their menu. Baja Fresh locations nationwide are offering the "Sea of Cortez Bowl" and "Sea of Cortez Burrito," showcasing grilled shrimp and wahoo in Sea of Cortez-inspired dishes, made with classic cooking techniques.
The beginning of the year always sees a peak in customer demand for healthier fare and more wholesome ingredients, including at fast-casual restaurants. Now, for a limited time, Baja Fresh customers can satisfy their seafood cravings with the two new dishes, which feature rice, beans, roasted vegetables, grilled shrimp and wahoo, guajillo sauce, green and purple cabbage, guacamole, mango salsa, pickled onions, and cilantro. Both of these colorful Sea of Cortez dishes are on the lighter side, but still packed with authentic flavor, made with fresh, top-quality ingredients true to the Baja Fresh brand, and will be offered through April 10 at franchise locations across the country.
"The start of a new year always brings a high demand for lighter fare, and we wanted to cater to our guests' cravings by offering these seasonal dishes," April Fogle, brand leader of Baja Fresh, stated. "We can't wait to continue sharing Baja Fresh's passion for incorporating fresh ingredients and authentic flavors, starting with these new seafood-centric menu items."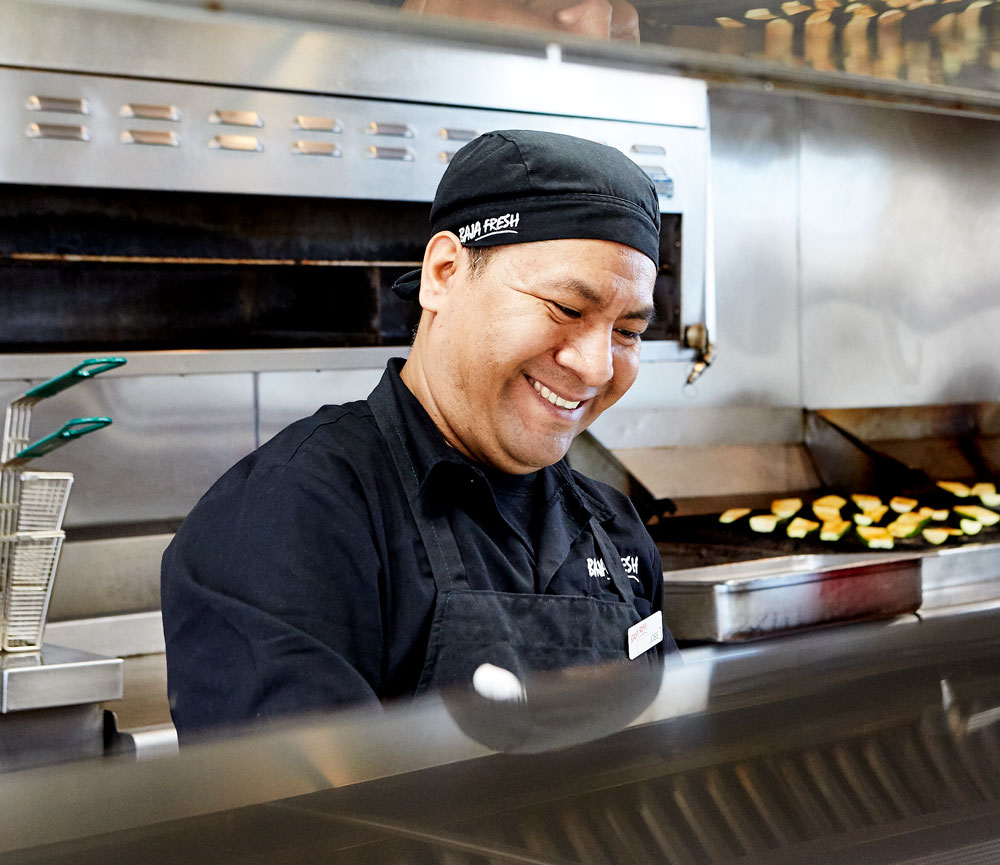 Franchise Innovations
Baja Fresh has been in business for over 30 years. Since first opening its doors in 1990, Baja Fresh has been constantly innovating to keep its menu as fresh as its ingredients and keep customers coming back again and again. At Baja Fresh, customers know that they can always find their favorite menu items, as well as the chance to try something fresh and new, which is key to maintaining a loyal customer base. In addition to offering the beloved standards that helped create the Baja Fresh name people know and love, the Baja Fresh franchise team is always dreaming up different takes on classic Mexican-style fare that can appeal to a wide range of dietary needs and preferences.
Innovation is key to increasing profit potential, and Baja Fresh is backed by an A-team of experts at parent company Kahala Brands™, which offers ideas, feedback and support to help all of its brands reach their maximum growth potential. An international franchisor, Kahala Brands provides its franchise family with in-house research and development services, marketing and public relations support, and other assistance to help Baja Fresh franchisees tap into new customer markets, develop creative and fun menus, and keep customers coming back for more.
Learn More about Baja Fresh Franchise
You can learn more about the Baja Fresh franchise by filling out this form here and a member of the Baja Fresh team will reach out to you to discuss this unique franchising opportunity.
You can also visit the Baja Fresh franchise pages here to find out more about the advantages of franchising with the brand, what the startup costs are, training and support opportunities, and more.