What Does it Mean to be Supported by Kahala Brands?
Thirty years since the first location opened its doors, Baja Fresh is a household name with locations nationwide. Part of the franchise's growth can be credited to the support Baja Fresh has received behind the scenes from Kahala Brands™. The parent company to many quick-service restaurant brands, including Baja Fresh, Kahala Brands is one of the fastest growing franchising companies in the world. Kahala Brands continues to grow and make its mark around the world with a mission to "create great experiences that make people want more."
Thanks to the dedication and experience of their in-house support teams, Kahala Brands helps its franchisees achieve their entrepreneurial goals and approach small business ownership with confidence. Kahala Brands wants franchisees to be in business for themselves, but not by themselves. That means franchisees will always have the reassurance of tools, training, and support at their fingertips from Kahala Brands employees, who have the knowledge and investment in the brands to provide the best support possible.
Kahala Brands understands customers desire high-quality and fresh ingredients in their food, and is committed to providing that at all of its concepts around the world. The Kahala Brands vision is to be the largest franchise company in the world by being the best franchisor in the industry. Their vision is not only rooted in growth, but an aspiration to be the best franchisor to its franchise community.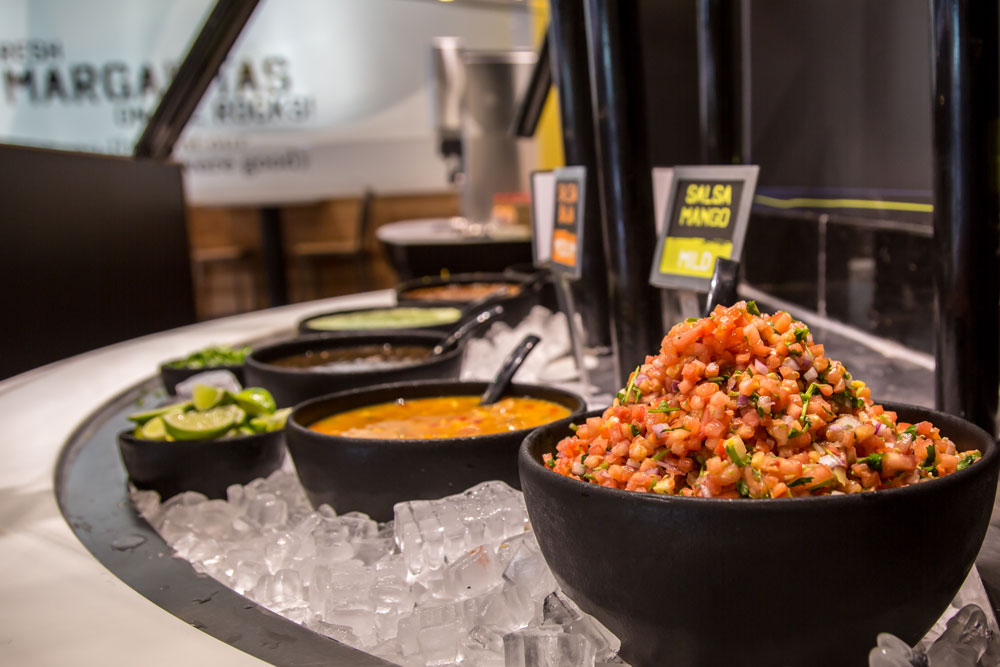 Invest in a Franchise Backed by Kahala Brands
When you invest in Baja Fresh, or any franchise backed by Kahala Brands, there will be a seasoned support team behind you every step of the way. From the outset, Kahala Brands is there to help franchisees navigate the business world, achieve cost-savings, and ensure they're as equipped as possible to run their new business. The Kahala Brands support team is there to answer questions, provide initial and ongoing training, and assist entrepreneurs with every aspect of owning and running a small business.
Kahala Brands' franchise community has access to support services and resources pertaining to: franchise development, real estate and helping franchisees select a site for their new business and negotiate a lease, design and construction, training, operations, purchasing and supply chain, research and development, marketing and public relations, and digital and interactive marketing, to help franchisees boost brand awareness and attract customers. This support comes from in-house employees who know and understand the brands, and can offer advice that third party vendors can't.
Learn More about Franchising with Baja Fresh
The Baja Fresh research pages here can answer questions you have about the Baja Fresh franchise, what makes the brand unique, and whether this is an investment opportunity for you.
You can also learn more about investing in this franchise and start a conversation with the Baja Fresh team by filling out our form here, and one of the Baja Fresh representatives will be in touch with you. We look forward to hearing more about your dreams of business ownership and if they can be met by investing in the Baja Fresh franchise opportunity.