Have you been looking for a new investment opportunity? If so, now is a great time to invest in franchise Mexican restaurants. Entrepreneur Magazine recently published a list of the Top 10 Franchise Categories in 2019. In their words, "Mexican food overtook pizza to become the second-most-popular menu type last year, with nearly 60,000 restaurants in the U.S." They also recommend that their readers look into franchising with Baja Fresh! Let's take a look at a few of the reasons why now is a great time to invest in one of our franchises.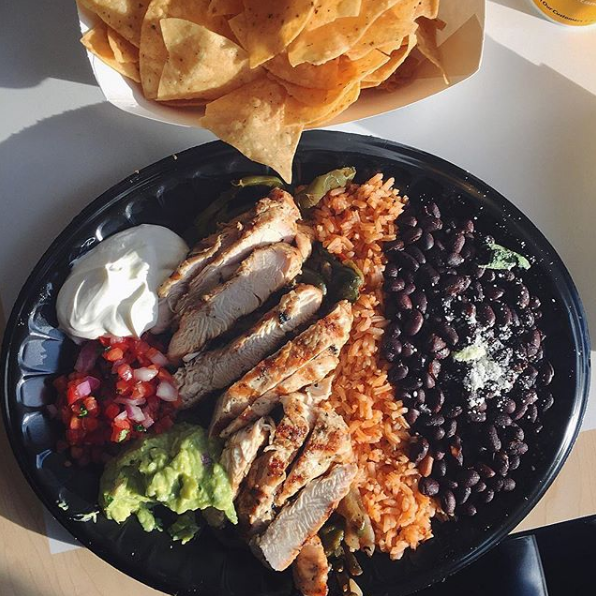 A Great Time for Franchise Mexican Restaurants
Since we opened our doors in 1990, there has been tremendous growth in the Mexican food space. When we first went into business, there weren't many options for fresh Baja-inspired cuisine. Other restaurants didn't have much to offer in terms of freshness or wholesome ingredients. The typical Mexican restaurant's menu was laden with deep-friend and cheese-drenched entrees. Today, things are different. Baja Fresh shook up the industry by offering line-caught fish, the freshest meats and produce, and salsa hand-prepared daily. Today, the industry has grown significantly – Mexican food currently makes up nearly 10% of the restaurants in the United States! This growth is what made Entrepreneur Magazine take note of our brand for 2019.
Quick-Service Restaurant (QSR) Industry Growth
Now is also a great time to invest in the QSR industry. QSRs are great options for diners who want to enjoy a high-quality meal without the wait that is typically associated with sit-down restaurants. Americans love the quality and convenience afforded by QSRs like Baja Fresh, which is why they've been steadily growing. If you're looking for a way to break into the restaurant industry, setting your sites on QSR franchise Mexican restaurants is a great option.
A Tried-and-True Franchisor
Once you've made the decision to explore franchise Mexican restaurants, you'll need to do some research on different franchisors. At Baja Fresh, we've worked for decades to develop a strong franchise offering. There are many reasons we stand out from the competition!
One thing that sets us apart is our strong reputation and brand name. With over 150 locations nationwide, many consumers already recognize our brand as a source for high-quality, Baja-inspired cuisine. This brand recognition is invaluable when franchisees open their doors for the first time! Along these lines, we've had decades to fine-tune our business model. Baja Fresh isn't just another franchise brand that relies on packaged and frozen food in order to achieve consistency. In fact, our restaurants don't even have microwaves or can openers! We provide our franchisees with comprehensive training that gets them up-to-speed on how to prepare our popular menu, manage our point of sale systems, and generally keep their restaurant running smoothly. This training helps franchisees from diverse backgrounds learn how to operate their restaurants and grow their businesses with confidence.
These are just a few reasons why now is a great time to invest in franchise Mexican restaurants like Baja Fresh! Check out our website to learn more about our exciting franchise offering.
©2018 BF Properties, LLC All rights reserved. All other trademarks referenced are property of their respective owners. The information provided herein is for informational purposes only and is not intended as an offer to sell, or the solicitation of an offer to buy, a franchise; nor is it directed to the residents of any particular jurisdiction within the U.S. or elsewhere. The following states currently regulate the offer and sale of franchises: CA, HI, IL, IN, MD, MI, MN, NY, ND, RI, SD, VA, WA, and WI. If you are a resident of one of these states, or of a jurisdiction that has similar requirements, we will not offer you a franchise until we have completed the applicable registration or obtained the exemption from registration, and completed the applicable disclosure requirements. Regardless of what state you reside in, an offering can only be made by a franchise disclosure document.