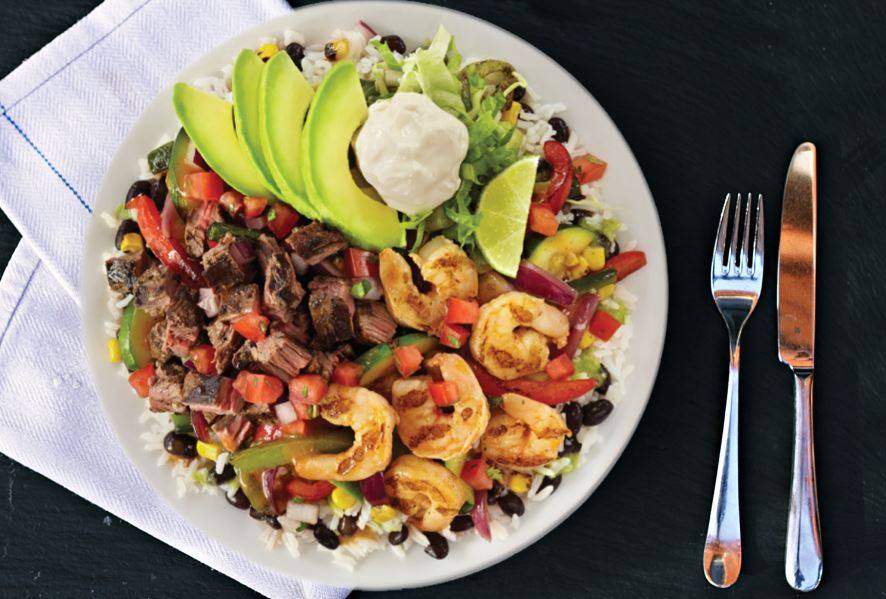 Have you ever thought about owning a restaurant but weren't sure what type of food to serve? With over 233 million Americans consuming Mexican food in 2016, and over 59,800 Mexican restaurants open in the United States as of April 2017, Mexican fare is a viable choice for your restaurant franchise. Entrepreneurs who are interested in Mexican restaurant franchise opportunities should consider the type of food they want to serve and if they'll choose authentic Mexican or another combination of flavors like California-Mexican.

Baja Fresh® is well acquainted with fresh California-Mexican food. Since 1990, the brand has been serving communities traditional fire-grilled Mexican favorites with a California flare. Bringing a California franchise opportunity to your neighborhood means:
Lots of Mexican-Inspired Bowl Options
California-Mexican food involves the mixture of classic Mexican favorites and California tastes and trends. One of these trends is the bread-less burrito bowl, an option which is perfect for those that want to avoid carbohydrates while enjoying fresh carnitas, chicken, or steak combined with cilantro, salsa verde, roasted veggies, rice, and beans. With Mexican food franchises constituting up to 52% of limited service Mexican restaurants, the burrito bowl is a staple of most on-the-go Mexican chains. It's also delicious and fresh, making it a healthier "fast food" option.
Fish Options
California-Mexican food is known for using fish, such as shrimp and wahoo, in their cooking. Shrimp fajitas and Wahoo tacos or quesadillas are just some options when it comes the type of fish variety used in these dishes. In 2015, Americans increased their seafood consumption to 15.5 pounds, the biggest leap in almost 20 years. As this trend continues, the market for fish products, like those of California-Mexican fare, will continue to grow in popularity, especially in areas of the country where fish isn't a staple.
Avocados and Guacamole
Who loves guacamole? If you're one of millions who enjoy this side dish, then California-Mexican cuisine is for you. Whether made with jalapeños or without, guacamole adds a layer of flavor to all dishes. With California being the hub of all things avocado (and thus guacamole), one can expect it to be a main item on the menu. In 2015, California exported $25 million worth of avocados, according to the UC Davis Center for Agricultural Issues. That means that Americans love avocados, especially when they're mashed together and mixed with onions, cilantro, and lime juice.
For potential franchisees looking to invest in a vibrant cuisine that is rapidly growing in popularity, then Baja Fresh is the right answer. Contact us to learn more about the franchising opportunities available in your area.
©2018 BF Properties L.L.C. All rights reserved. All other trademarks referenced are property of their respective owners. The information provided herein is for informational purposes only and is not intended as an offer to sell, or the solicitation of an offer to buy, a franchise; nor is it directed to the residents of any particular jurisdiction within the U.S. or elsewhere. The following states currently regulate the offer and sale of franchises: CA, HI, IL, IN, MD, MI, MN, NY, ND, RI, SD, VA, WA, and WI. If you are a resident of one of these states, or of a jurisdiction that has similar requirements, we will not offer you a franchise until we have completed the applicable registration or obtained the exemption from registration, and completed the applicable disclosure requirements. Regardless of what state you reside in, an offering can only be made by a franchise disclosure document.