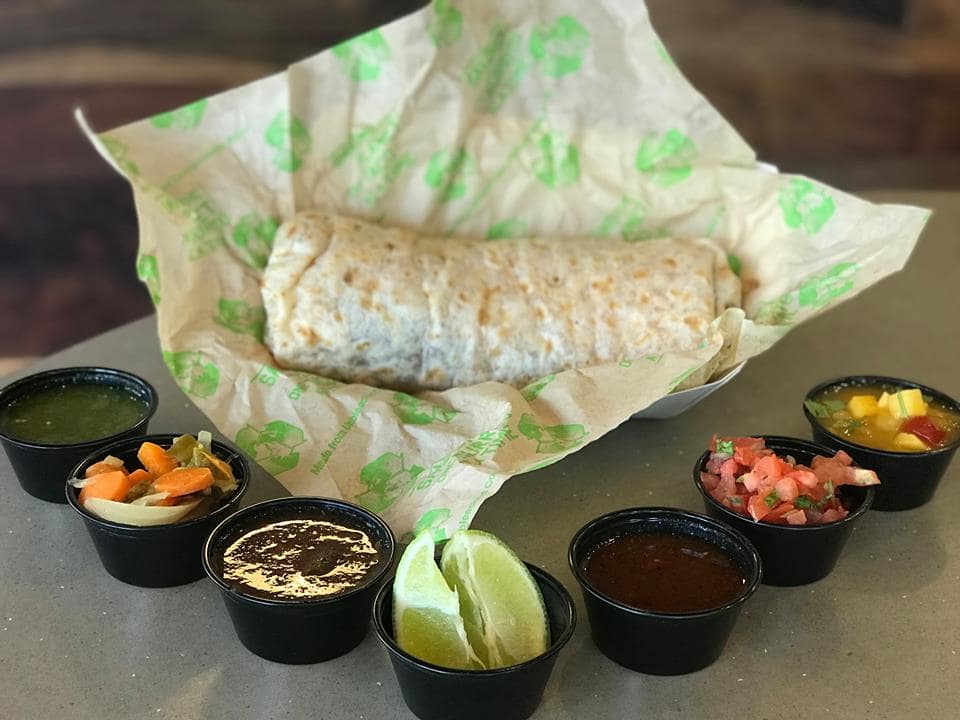 The restaurant landscape is changing. Consumers are looking for healthier options and variety in their menus more than ever, which makes it a perfect time to invest in a quick-service franchise (QSR) like Baja Fresh.
A QSR or fast food restaurant doesn't provide table service. Instead, customers can purchase pre-made menu items and enjoy them in the restaurant or on the go. It offers the first pillar in today's consumer demands when it comes to food – choice. Here are a few other reasons buying a QSR franchise like Baja Fresh can answer today's customer demands as well as build a strong internal and external investment for an entrepreneur looking for a growing franchise opportunity.

Baja Fresh Answers Customer Demands
Again, today's customer base is in a constant search for variety. They also want their food choices to be fresh and healthy. That could mean non-GMO beef between their sesame seed buns, or in the case of Baja Fresh, natural ingredients in their soft shell tacos. Variety is a requirement because customers have so many options to choose from in the marketplace, they've come to expect it – especially when it comes to food.
Further, don't forget about the fresh piece. Rising rates of obesity coupled with the increasingly fast pace of life today have prompted many consumers to search out convenient and healthier food options. Consumers are far more aware of the importance of eating well.
Baja Fresh franchisees are uniquely positioned to profit from this increased awareness because real, fresh ingredients make up the majority of the menu. Franchisees can happily and confidently advertise that they serve all-natural, line caught fish, avocados full of healthy fats, slow-cooked black beans packed full of protein and farm fresh produce delivered to each restaurant at least twice a week.
Take Advantage of Name Recognition
Investing in a QSR franchise like Baja Fresh, you'll also have instant name recognition. After all, we've been serving fresh, traditional Mexican cuisine for more than 27 years! Even better, customers are often quickly aware of new and changing menu items thanks to the marketing assistance franchisees will receive as part of their investment.
The standard operating procedures (SOPs) and new vendor network franchisees will inherit with their QSR franchise cannot be downplayed. All Baja Fresh franchises come with SOPs that have a proven track record, and the vendor network helps to minimize the need to spend time testing products. Instead, franchisees can focus on promoting customer satisfaction and learning how best to maximize their business from day one.
A Baja Fresh® Franchise Is Turnkey Ready
Like the new vendor and SOPs network, the turnkey-ready benefit of owning a QSR franchise like Baja Fresh is quite valuable. A turnkey-ready store means that you can literally turn the key and open the door, eliminating many of the hassles and complexities that are traditionally inherent in opening a new restaurant.
If you're looking to make that leap into a franchise with a commitment to fresh, healthy food, a broad network of support, and national brand recognition, consider franchising with Baja Fresh. Contact us to learn more about this opportunity and to get started.
©2018 BF Properties L.L.C. All rights reserved. All other trademarks referenced are property of their respective owners. The information provided herein is for informational purposes only and is not intended as an offer to sell, or the solicitation of an offer to buy, a franchise; nor is it directed to the residents of any particular jurisdiction within the U.S. or elsewhere. The following states currently regulate the offer and sale of franchises: CA, HI, IL, IN, MD, MI, MN, NY, ND, RI, SD, VA, WA, and WI. If you are a resident of one of these states, or of a jurisdiction that has similar requirements, we will not offer you a franchise until we have completed the applicable registration or obtained the exemption from registration, and completed the applicable disclosure requirements. Regardless of what state you reside in, an offering can only be made by a franchise disclosure document.