Do You Want a Fast Casual Franchise or a QSR?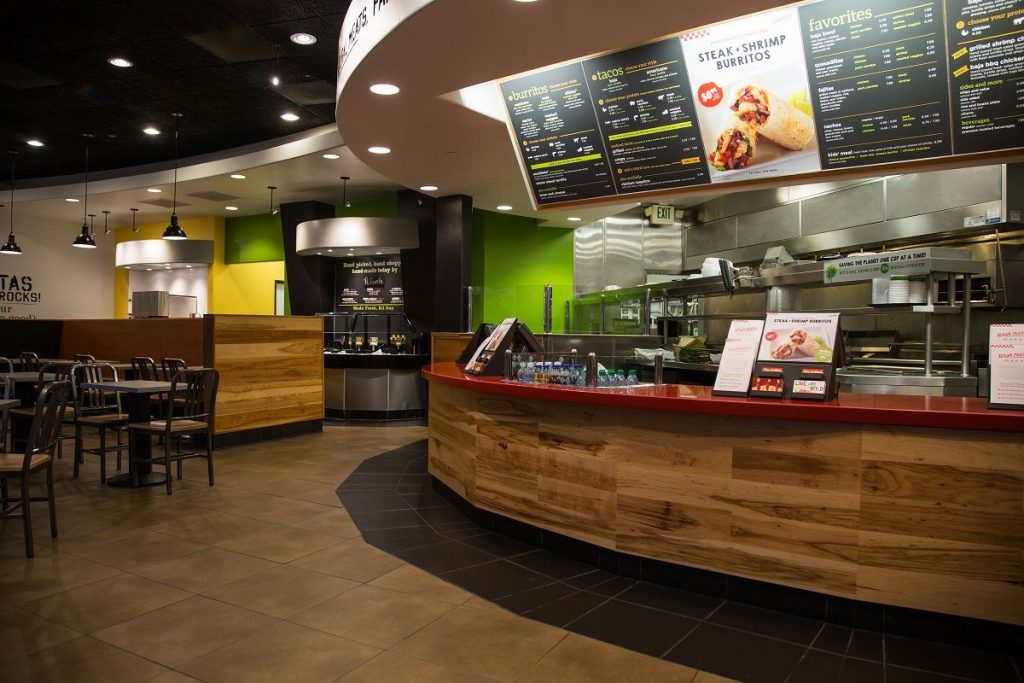 Are you considering getting into the restaurant business? Becoming a franchisee is a great way to start. But how do you choose which fast casual franchise to open?
It might not seem like it at first glance, but popular fast casual franchise opportunities are a world apart from running a fast food joint or a casual dining eatery. Before you make a decision, you should educate yourself about what's available in the restaurant franchise industry.

QSR Franchises
A quick service restaurant franchise (QSR) offers speedy food preparation. Also known as fast food, meals are ordered at a walk-up counter or drive-through window. Customers pay for their food immediately and someone hands it to them.
The dining area in a QSR does not have dedicated service staff. Customers carry their own food, refill their own drinks, and get their own service items such as utensils or extra napkins. Tables are designed to be easy to clean, and locations cater to a quick dining experience, but not necessarily a super comfortable one in order to keep customers moving.
Fast food is, above all else, affordable. Food products are produced at the lowest cost possible. Although food quality typically suffers, the main value of fast food is that it remains affordable to almost everyone. 
Casual Dining Franchise
Casual dining, on the other hand, refers to a restaurant that offers customers an inviting sit-down dining atmosphere. This type of restaurant includes table service from wait staff, including food delivery and help taking care of the bill after the meal.
In a casual dining restaurant, the food is made with higher quality ingredients, and customers typically expect fresh food options on the menu. This type of restaurant purchases food supplies based first on the menu requirements for the restaurant; cost is a secondary consideration. 
Fast Casual Franchises
A fast casual franchise like Baja Fresh® combines the convenience of fast food with an appealing casual dining ambiance. These types of restaurants don't have wait staff, but they promise higher quality in both food and dining experience than other options. Baja Fresh, for instance, is a fast casual franchise favorite because of its fresh, natural ingredients and popular Mexican-themed menu items.
A fast casual franchise like Baja Fresh prioritizes fresh ingredients and prepares all of the food in kitchens on site. Customers never receive meals that have been prepared with frozen or canned items. For business owners who want to provide affordable food options and care about the quality of food they are serving to customers, a fast casual franchise like Baja Fresh is a great way to go.
As customers increasingly prioritize food quality in the U.S., fast casual franchise opportunities are edging out QSRs as the most popular customer choice. As a potential franchisee, it's important to know that in 2016, some 64% of consumers said healthfulness was a more important factor than convenience (52%).
Now that you know the difference between the various franchise restaurant types, you should have some insight into which option might be the best one for you. Entrepreneurs who find a fast casual franchise and/or Mexican franchise appealing, consider Baja Fresh®.
To learn more about fast casual franchise opportunities, read what it's like to be a Baja Fresh franchisee.
©2018 BF Properties L.L.C. All rights reserved. All other trademarks referenced are property of their respective owners. The information provided herein is for informational purposes only and is not intended as an offer to sell, or the solicitation of an offer to buy, a franchise; nor is it directed to the residents of any particular jurisdiction within the U.S. or elsewhere. The following states currently regulate the offer and sale of franchises: CA, HI, IL, IN, MD, MI, MN, NY, ND, RI, SD, VA, WA, and WI. If you are a resident of one of these states, or of a jurisdiction that has similar requirements, we will not offer you a franchise until we have completed the applicable registration or obtained the exemption from registration, and completed the applicable disclosure requirements. Regardless of what state you reside in, an offering can only be made by a franchise disclosure document.