It's no secret that healthy eating is becoming more popular by the day – you've probably noticed the cultural shift towards whole ingredients and fresh preparation, and the shift away from fillers and greasy entrees. At Baja Fresh franchises, this way of thinking is nothing new: it's been our philosophy since 1990. We were founded on the belief that quality, wholesome food should be accessible to everyone. Let's take a closer look at a few industry trends, and how Baja Fresh franchise owners are perfectly-positioned to take advantage of them.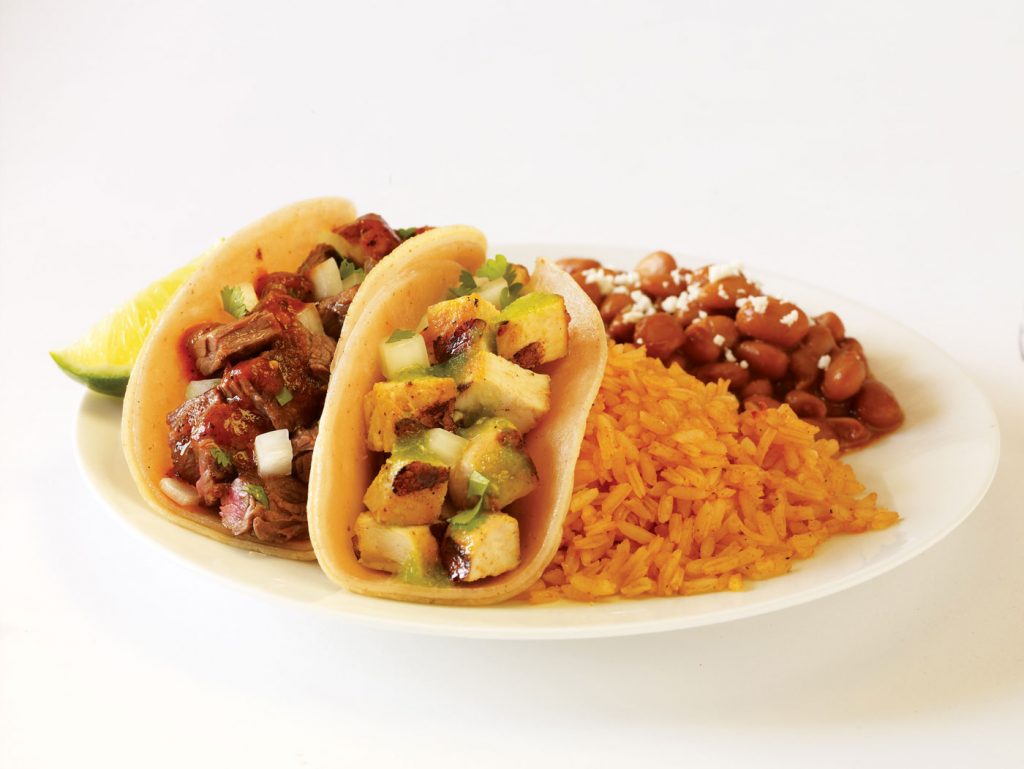 Consumers Value Fresh Food
As millennials have become a greater economic force, one thing is clear: they value freshly-prepared, healthy food. Americans have been struggling with an obesity epidemic, and perhaps in response, spending on healthy food has increased. Some estimates value the industry at around $1 trillion and growing. Along these lines, millennials want to know how their food is made.1 Today's consumer has grown weary of traditional quick-service restaurant (QSR) models that allow restaurants to sell pre-packaged and over-processed meals.
Baja Fresh franchises are in a great position to take advantage of these trends. Our food is freshly-prepared every day, and many of our restaurants don't even include can openers or microwaves. Customers can see their meals being prepared when they're ordered, giving them the transparency they demand.
Convenience is Still Key
One thing millennials have in common with older generations is that they still value convenience. In fact, 55% of millennials say that convenience is a driving factor in where they purchase their food. For other QSR brands, quality is often sacrificed in order to offer convenience. Pre-packaged and pre-made entrees are simpler and cheaper to prepare, allowing customers to get in and out quickly. Thus, they are forced to make a trade-off between quality and convenience.
At Baja Fresh, we've developed streamlined procedures that allow us to quickly prepare orders using fresh ingredients. One of the reasons we've managed to thrive for so long is our ability to offer high-quality food without the wait.
Our Baja-Inspired Cuisine Presents a Unique Opportunity for Healthy Eating
When we opened our doors in 1990, Mexican food in the U.S. and Canada was characterized by extra cheese, stale corn chips, and canned ingredients. However, we knew that this wasn't the case in Mexico. We took a cue from the chefs that prepare authentic Baja cuisine every day by focusing on line-caught fish, freshly-sliced avocado, hand-rolled burritos using fresh ingredients, and never-frozen chicken and steak. Even in today's landscape, you'd be hard-pressed to find another brand with the same commitment to quality and freshness as a Baja Fresh Franchise. And as Mexican food increases in popularity, our unique take continues to make us a standout in the industry.
As healthy eating grows more popular, there's never been a better time to invest in a Baja Fresh franchise. Visit us online to learn more about this unique opportunity.
External References
Rosenbloom, Cara. "9 Ways Millennials Are Changing the Way We Eat." The Washington Post. February 21, 2018. Accessed May 14, 2019. https://www.washingtonpost.com/lifestyle/wellness/9-ways-millennials-are-changing-the-way-we-eat/2018/02/20/6bb2fe60-11eb-11e8-8ea1-c1d91fcec3fe_story.html?noredirect=on&utm_term=.7a1bebecaa19.
---