If you've been looking for a way to break into the restaurant industry, a Baja Fresh franchise is a great way to do it! Our restaurants are famous for our dedication to quality, and our commitment to offering only the freshest ingredients. If you've ever tasted our truly fresh Baja-inspired cuisine, you know that no amount of grease and fillers could ever come close to competing with our menu. We stand out from franchise Mexican restaurants because of our incredible selection of entrees along with our strong franchisee support.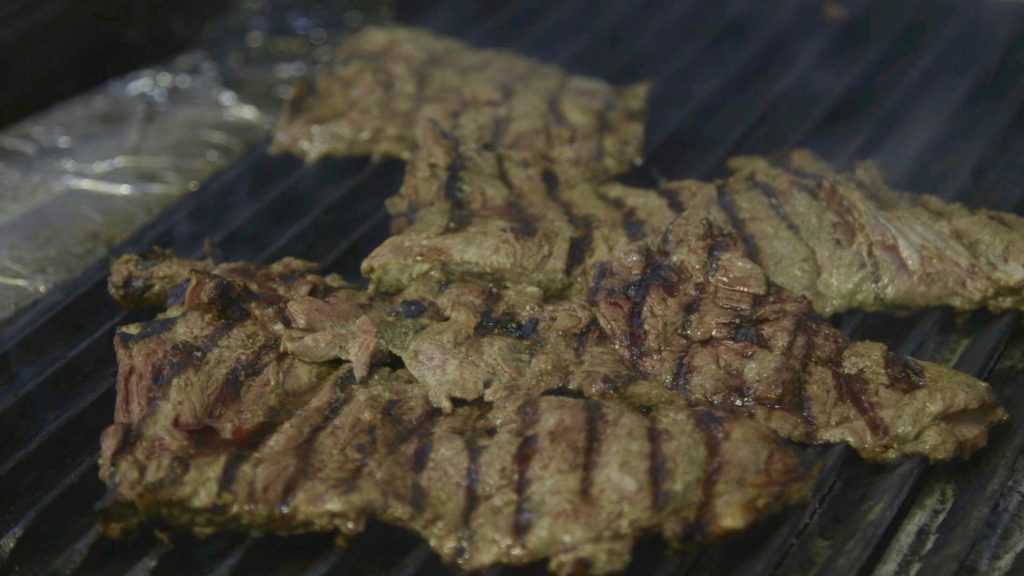 The Freshest Food is at a Baja Fresh Franchise
Offering food as fresh as ours is no easy feat. We've worked for years to develop relationships with the best suppliers across the country that get us regular access to fresh meats and vegetables for our kitchens. We're so dedicated to the principle of fresh ingredients that it's right in our brand name. We also take the extra step of ensuring freshness by keeping freezers, can openers, and microwaves out of all of our kitchens! Why are we so obsessed with fresh? Because you can taste the difference! While other franchise Mexican restaurants offer the same old standbys like extra cheese, stale chips, and canned salsa, Baja Fresh's menu is truly unique in the industry.
A Fun New Career
We want your investment in a Baja Fresh franchise to be as simple and easy to manage as possible. That's why we provide you with comprehensive franchise support from the time you make your investment, to opening your doors, and beyond. Our franchisees love that owning a Baja Fresh franchise often means they can enjoy greater freedom than they did in their corporate careers. They can decide for themselves when they'd like to work, putting in time on their own schedule rather than someone else's. This frees them up to focus on what matters to them – whether it's spending time with family, hobbies, or managing other investments! Imagine how you would use your time if you didn't need to punch a clock!
Baja Fresh has several different restaurant concepts to choose from, giving investors the flexibility to decide how much they'd like to invest. Check our website to learn more about the different investment options!
A Great Industry to Invest In
Baja Fresh is a healthy, fast-casual restaurant, making it a great choice to invest in. Americans love the convenience of fast-casual food, which is why its experienced such growth in recent years. Fast-casual dining allows customers to enjoy higher-quality food than they find in typical fast food restaurants, without the long wait associated with sit-down restaurants. Our customers love that they can enjoy our unique Baja-inspired cuisine on-the-go from our full-sized and Express locations. Furthermore, Americans understand that it's important to eat well. That's why they're loving restaurants like Baja Fresh that give them access to flavorful, fresh, wholesome entrees. All in all, these industry trends are good news for Baja Fresh franchise owners!
Baja Fresh stands out from Mexican franchise restaurants in a number of ways. Check out our website to learn more about our unique concept!
©2018 BF Properties, LLC All rights reserved. All other trademarks referenced are property of their respective owners. The information provided herein is for informational purposes only and is not intended as an offer to sell, or the solicitation of an offer to buy, a franchise; nor is it directed to the residents of any particular jurisdiction within the U.S. or elsewhere. The following states currently regulate the offer and sale of franchises: CA, HI, IL, IN, MD, MI, MN, NY, ND, RI, SD, VA, WA, and WI. If you are a resident of one of these states, or of a jurisdiction that has similar requirements, we will not offer you a franchise until we have completed the applicable registration or obtained the exemption from registration, and completed the applicable disclosure requirements. Regardless of what state you reside in, an offering can only be made by a franchise disclosure document.