Get Involved: Why the Mexican Food Industry Is a Good Investment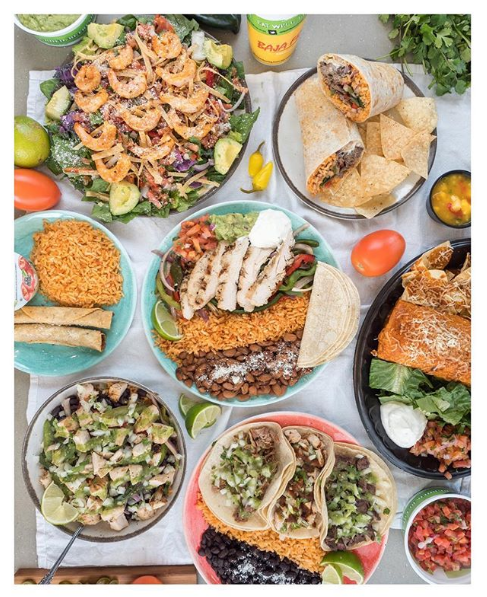 If you're thinking of opening a restaurant, you have many options to choose from. You might be wondering why a Mexican food franchise is the right choice for you. There are a few reasons why now is a better time than ever to jump into the Mexican food industry. Here's a look at why Baja Fresh® is the right franchisor to guide you into your new career below.
Americans Love Mexican Food
The Mexican food industry has been gaining popularity in the United States for years. Did you know that Mexican food franchises and restaurants like Baja Fresh® make up about 8% of the restaurant industry? Market research shows that Mexican food is the third most popular menu type in the United States! Part of the reason that Americans have been falling in love with Mexican cuisine is the gradual introduction of more authentic and diverse dishes. Baja Fresh® is a leader in this regard. One of the things that has always set us apart from our competitors is the wide variety of dishes to be found on our menu. Whether they're craving burritos, bowls, tacos, salads, or other specialty Mexican menu items, Baja Fresh® has just what they're looking for. Best of all, we're always integrating new dishes into our menu based on consumer tastes! Our brand's dedication to providing high-quality and in-demand food to customers makes Baja Fresh® a great franchisor to help you take advantage of the surging popularity of Mexican food.
Another reason that many Americans love Baja Fresh® is that we're a fast-casual Mexican food franchise. The fast-casual industry has been steadily growing for years because they give consumers to access to convenient meals that are a world away from traditional fast food. At Baja Fresh®, meals are prepared quickly, making us a great option for diners who are on the go. If there's one thing consumers love as much as our menu, it's the convenience of dining with us!
Mexican Food Makes for Healthy Eating
For years, many Americans were not exposed to authentic Mexican food. They thought of the genre as being made up of greasy, processed, and deep-fried entrees. As Americans have embraced Mexican food, they've also been exposed to more and more authentic dishes. Since 1990, Baja Fresh® has been dedicated to providing only fresh Mexican cuisine. We've shown customers that authentic Mexican cuisine is about line-caught fish, freshly-made salsa, and never-canned ingredients.
Americans value healthy eating now, perhaps more than ever. It's important to consumers that they're able to access fresh meats and vegetables with the same ease they're accustomed to when ordering traditional fast food. Baja Fresh® fills that need, making it convenient for consumers to access fresh, healthy meals quickly and for a reasonable price. When you invest in a Baja Fresh® Mexican food franchise, you'll be able to take advantage of the popularity of Mexican cuisine AND healthy eating trends!
These are just a few reasons why now is a great time to invest in a Mexican food franchise like Baja Fresh®. Contact us today to learn more about investing with us!
©2018 BF Properties, LLC All rights reserved. All other trademarks referenced are property of their respective owners. The information provided herein is for informational purposes only and is not intended as an offer to sell, or the solicitation of an offer to buy, a franchise; nor is it directed to the residents of any particular jurisdiction within the U.S. or elsewhere. The following states currently regulate the offer and sale of franchises: CA, HI, IL, IN, MD, MI, MN, NY, ND, RI, SD, VA, WA, and WI. If you are a resident of one of these states, or of a jurisdiction that has similar requirements, we will not offer you a franchise until we have completed the applicable registration or obtained the exemption from registration, and completed the applicable disclosure requirements. Regardless of what state you reside in, an offering can only be made by a franchise disclosure document.