Market Growth Is High for the Healthy Food Franchise Industry

Healthy food franchise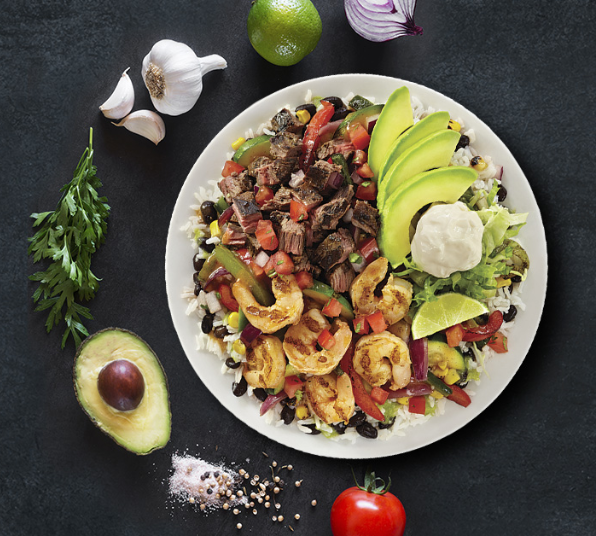 used to be an oxymoron. In the fast food world, an interest in health was almost unheard of. Known for being the quick and cheap option, fast and fast casual franchises did not, as a rule, focus on nutrition.
However, a decade or so ago, the food culture in the United States shifted. Americans became more concerned with their diet and their health and well-being. This shift has since affected how Americans eat out and which restaurants they choose when they do. This presents a viable business for those interested in exploring Baja Fresh® healthy restaurant franchise opportunities.
Take Advantage of Healthy Eating Trends
In 2016, 44 percent of Americans ate at a fast food restaurant once a week. Those numbers have grown. The average American now eats an average of 4.2 commercially prepared meals each week. Or, Americans eat out between four and five times each week.
Further, right after taste and price, healthfulness is an increasingly important factor in food and beverage decision making. As the American public increases its efforts to eat healthier, the market for franchise fast food is also undergoing a shift. The growing preference for healthier fast food options means traditional market leaders are watching their market share shrink while nutrition-forward chains like Baja Fresh are seeing growth.
Customers have essentially demanded a new focus on nutrition and the market responded. Some 75% of Americans claim they are trying to eat healthier. That means while industry giants like McDonald's, Taco Bell, and KFC scramble to hire dieticians to change menu items and offer lower-calorie options just to stay competitive, the door is open for a healthy food franchise like Baja Fresh who've always been on the healthy eating train to take over a larger piece of the market share.
American fast food consumers say their top three considerations for choosing a healthy restaurant are local and fresh ingredients, low-calorie options, and the ability to view nutritional information from the menu. They could ask for Baja Fresh by name, and business investors looking for franchise opportunities should take note as well. Our brand's restaurants use all natural ingredients, and customers will never receive any food that has been frozen or canned.
Growth Is Booming for a Healthy Food Franchise
As a result of this shift in consumer behavior, the healthy restaurant franchise industry has seen a marked growth in the past decade. Starting with a jump in 2007 of 20% and another 17% in 2008, the demand for health-conscious brands continues to grow.
Franchises like Baja Fresh are known to focus on high-quality and local ingredients in their menu items. Thanks to explicit marketing that targets a newly health-conscious public, this type of franchise is on target to ride a wave of market growth.
Entrepreneurs are taking notice. Potential business owners concerned with future demand and growth in potential franchise investments are correct in seeing health-related franchises as a solid business option for 2018 and beyond. 
To learn more about Baja Fresh restaurant franchise opportunities in the healthy food franchise industry, click here.
©2018 BF Properties L.L.C. All rights reserved. All other trademarks referenced are property of their respective owners. The information provided herein is for informational purposes only and is not intended as an offer to sell, or the solicitation of an offer to buy, a franchise; nor is it directed to the residents of any particular jurisdiction within the U.S. or elsewhere. The following states currently regulate the offer and sale of franchises: CA, HI, IL, IN, MD, MI, MN, NY, ND, RI, SD, VA, WA, and WI. If you are a resident of one of these states, or of a jurisdiction that has similar requirements, we will not offer you a franchise until we have completed the applicable registration or obtained the exemption from registration, and completed the applicable disclosure requirements. Regardless of what state you reside in, an offering can only be made by a franchise disclosure document.