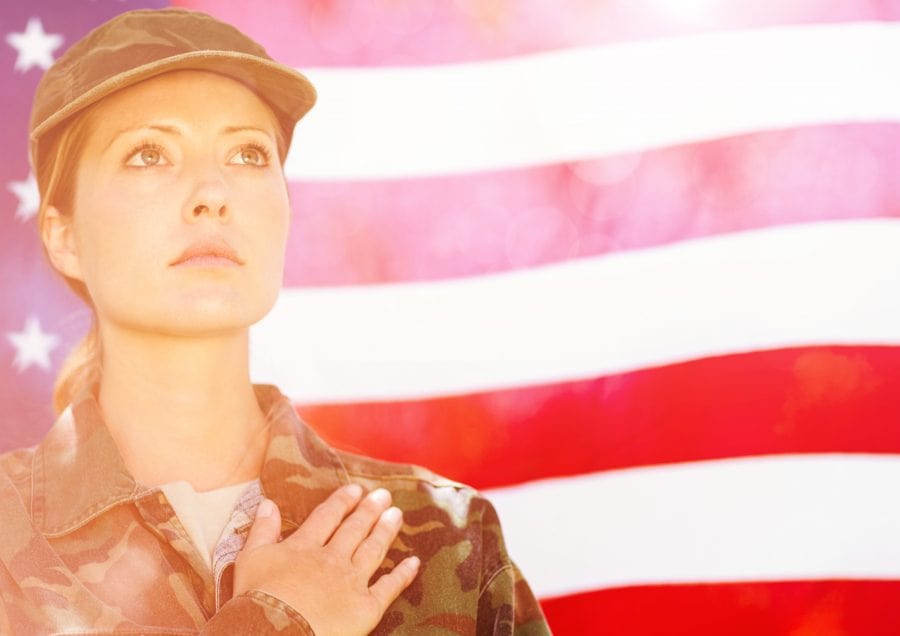 Baja Fresh restaurants operate in fast-paced, family-friendly environments. As we continue to grow our brand's Mexican fast casual restaurant franchises, we have the drive to help make each experience exceptional for everyone: franchise owners, employees, and customers. Our brand operations and systems are designed to achieve that goal, and we've found that servicemen and women are great audiences for franchise ownership because they understand how to run an efficient business like our brand's Mexican food franchises. Many studies, including a report from Entrepreneur.com, show that veterans are well suited for franchise ownership. Through their service, veterans have developed traits that would help make them well suited for investing in a Baja Fresh franchise, such as leadership skills, the ability to work as a team, strong values, and discipline.
1. Leadership
A Baja Fresh franchise depends on its leadership, and veterans know the value of leadership, whether they are giving orders or taking them. This provides them with an inherent ability to lead their employees. Veterans can take business principles and convey them to their team, and they're also able to lead through example. Experiences with structure and teamwork will help increase leadership skills, which can help veterans to increase the growth of their Baja Fresh franchise.
2. Teamwork
A Baja Fresh franchise relies on teamwork. Because of their background, veterans know the importance of a team. Our brand's fast casual restaurants run at optimum efficiency when the entire team is enthusiastic about what they do. Prior experience teaches veterans that diversity is important. A diverse team brings many different skills to the workplace, and these skills work together to help strengthen a team. Because veterans have been trained to see everyone's strengths, they are able to help others excel and help employees feel appreciated, understood, and happy at work, which helps decrease turnover while increasing employee buy-in
3. Strong Ethics and Values
Commitment, accountability, and service are important work ethics. Each Baja Fresh franchise excels under owners who value these traits. Because of their service to their country, veterans exemplify these traits. In addition, they know integrity and loyalty are just as vital. Veterans also know the importance of training, and Baja Fresh offers initial and ongoing training and support.
4. Discipline
Self-discipline is extremely important. Handling stressful situations and having personal motivation all come from this. Veterans have handled some of the most stressful situations imaginable. During their military service, they had to learn to adapt quickly to be successful. To do this, they needed to set priorities, meet deadlines, and accomplish goals. They also needed to keep calm, be levelheaded, and stay focused. All of this requires tremendous discipline.
Baja Fresh is a Top Veteran Franchise
The Baja Fresh business model is an ideal franchise investment for veterans. Because of their experiences and training, veterans are well suited Baja Fresh franchise owners. Additionally, their values, leadership abilities, and strong teamwork backgrounds help set them up for growth. If you're interested in learning more about this opportunity, contact us to learn more.
©2017 BF Properties L.L.C. All rights reserved. All other trademarks referenced are property of their respective owners. The information provided herein is for informational purposes only and is not intended as an offer to sell, or the solicitation of an offer to buy, a franchise; nor is it directed to the residents of any particular jurisdiction within the U.S. or elsewhere. The following states currently regulate the offer and sale of franchises: CA, HI, IL, IN, MD, MI, MN, NY, ND, RI, SD, VA, WA, and WI. If you are a resident of one of these states, or of a jurisdiction that has similar requirements, we will not offer you a franchise until we have completed the applicable registration or obtained the exemption from registration, and completed the applicable disclosure requirements. Regardless of what state you reside in, an offering can only be made by a franchise disclosure document.